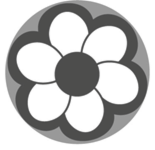 Brindleberry Catering & Events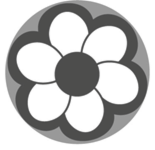 Toronto's premier full-service custom events caterer; Brindleberry Catering and Events has been serving the greater Toronto area for the past decade! We are the culinary experts when it comes to east and west flavours! The numerous repeat business and referrals we have garnered over the years is a testament of our commitment and passion towards food. If you are looking to bring your ideas to life and stand out from the rest, Brindleberry is one call away! Our consultants will leave you with the piece of mind of guiding your selections or customizing a menu based on the number of guests, time and the logistics of your event. Contact us for a free consultation and lets work together on making your event one you soon wont forget!
This vendor does not yet have any EventSource reviews. Be the first to leave one!
My husband hired chef Murali for my birthday and he went above and beyond anything I could have imagined. His attention to detail is impeccable and you can truly feel his love for food through his work. As a neat freak myself, I was extremely pleased when I saw that my kitchen was spotless at the end of the night! Thank you Murali and team for making our event one to remember! We will definitely be reaching out again for your services!
Shelly Ahad
February 2020
Excellent service and high quality food. Chef Murali and Thiru provided amazing customer service. Would definitely recommend!
Absolutely mouth watering food!! Our Wedding happened 3 months ago, and I can still taste that first bite of rice and curries. This memory will definitely last for a life time!!! Our families are still talking about the food taste and presentation levels. In every bite, every curry Chef Murali added his authentic twist of spices, which you were able to taste even after your done the bite. The Appetizers were also exceptional, the delivery and plating of these foods were planned to the dot. My husband and I would like to say our sincere and humble Thank You to Chef Murali, Thiru, and their amazing staff for a memorable day!!
We booked Chef Murali for my mothers 60th birthday and wanted to do something very private. We did have some limits: the big one is no egg. Chef Murali and his trusty Sous-Chef went beyond anything we could have expected on the menu and service. He didnt miss a beat, served amazingly simple, refreshing and BEYOND delicious food.We started with three appetizers: Masala Chickpea (amazing), Lobster Wontons (even more amazing), Curried Chicken Tacos (beyond amazing!!).Next we had a salad Im not fan of salad as I wouldnt go out of my way to order one! But this salad was incredible, everyone wiped their plate clean! It tasted so refreshing! Definitely recommend this to add to their menu!The entree! Where do I even start! Spicy Curried Lamb for us and Spicy Curried Shrimp for my mom on top of Jasmine rice with sides to add to it! Normally when you order different meats the curry will taste the same, Chef Murali ensured both curries tasted different and he was so kind to give the rest of the party to taste it as well. He brought the remainder of each dish and set it at the table for seconds!Dessert This one had to be no egg! Chef Murali made a dark chocolate dome with fresh strawberry ice cream/ and fruits and drizzled salted caramel in front of you where it melted the top slowly! The experience was just beautiful, we all loved it and the dessert was delicious. We devoured it instantly!Table service! In my own house! Mind. Blown.It was a pleasure having Chef Murali with us that night, each dish led to a better experience. Outside the food, the personal touches and professional attitude are world class. You can see he loves what he does and has a team that share his dedication (Thank you Thiru!) to quality and creativity. We HIGHLY recommend him and will continuously work with him again without a second thought!Now I just need to convince my husband to host more parties at our home so we can invite Chef Murali.
Thulasi Thiruchselvam
July 2019
This company catered my wedding reception. The head chef was an absolute pleasure to work with. He was willing to tailor our menu to our taste, and allowed me to be actively involved in finalizing the dishes!! The venue also found them very professional and a pleasure to work with (their words!).As for the taste, my guests were raving! Every dish was a hit. You won't be disappointed in going with this talented bunch for your next event :)
Brindleberry Catering & Events has been mentioned inside these other vendor profiles:
Company Overview
Company Overview
Preferred Caterers At
Dreamcrest Manor B&B and Conference
Grand Cinnamon Banquet & Convention
What type of catering options are available?
Buffet, Cocktails and Hors d'oeuvres, Family Style, Food Stations, Plated Menu, Tasting Menu
What types of cuisine do you cater?
Asian, Caribbean, Italian, Japanese / Sushi, Middle Eastern, Portuguese, Vegan / Vegetarian
What dietary needs can you accommodate?
Gluten Free, Halal, Lactose Free, No Pork, Organic, Vegan, Vegetarian, Other Food Allergies
Can you provide bar services?
No
Which of the following dining items can you provide?
China, Flatware, Glassware
What services are typically included in your fees?
Set Up, Bartenders and Servers can be provided for additional fees
Map
1985 Clements Road, Unit 121, Pickering, ON L1W 3V5