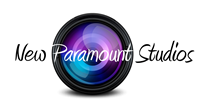 We are a passionate group of creative photographers & videographers capturing your most memorable day with a storyteller's eye for detail and cinematic visualization. For over 80 years we've has been looking through our magical lenses and capturing magical people and events. The art of seeing love, laughter and spirit has enabled us to create beautiful photographs.
Went to get daughter's graduation pictures because we got a confirmation. Got there and they started scrambling trying to find the pics. The lady in the front, asked if we received a notification that is was ready. When we tried to show her the confirmation and called her over, she started getting agitated. Gave us a snooty attitude response, "I know ok? We're looking for them" like Wow! She apologized for the wait and got our pics, but that was an easy way to lose a customer the way she handled that situation..
I was there for my graduation picture. I was in there for about 15 mins. They knew what they were doing. My photograph was good at directing and was easy to work with.
Very disappointed with my graduation pictures. The colours are so dark and the position that I was asked to be in normally feel uncomfortable and exaggerated but usually turn out nice, but my positioning doesnt look natural at all and my head is looking away. I also never have a lazy eye but in ALL of my pictures one of my eyes was much smaller than the other, I wish I was told about it so I could focus on correcting it. I was looking forward to purchasing some pictures to be able to capture this memory of a life time (to be graduating nursing school) but unfortunately I will not be purchasing any. I do not even feel like it was worth my sitting fee.One positive: my photographer was professional and friendly.
Kimberly Kurliand
August 2020
We have used New Paramount Studios for our graduation photos and we were very happy with their turnout. So, we also chose New Paramount Studios to photograph our intimate backyard wedding. They had the best prices and a quick response time. In their package, they also include lifetime portraits in their studio if you book your wedding photos with them! They also have very friendly and helpful customer service. Selina was very nice and quick to respond to any questions we had! Our photographer Giuliano was the BEST!! He was friendly, helpful, funny, and had very creative ideas for our photos. He even let us borrow an extra tripod last minute so that our friend could use it for our wedding livestream. We loved every second of him being at our wedding. All of our wedding guests loved him too! Any time we need professional photos, we are definitely going with New Paramount Studios.
I highly reccomend having your photos done by New Paramount Studios for your special day regardless of the occasion. We have used their services a number of times for different ceremonies. They are quick to provide proofs and I am always happy with their work.
New Paramount Studios has been mentioned inside these other vendor profiles:
S4 Entertainment and Audio Visual
Company Overview
Company Overview
Pros I Know
Embassy Grand Convention Centre
Mississauga Grand Banquet & Event Centre
Supreme Luxury Event Venue
Deals & Packages
What services are included with this Package:
3 hours for 1 photographer
All high resolution images
---
Map
837 St. Clair Ave W, Toronto, ON