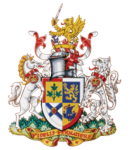 Royal Canadian Military Institute
Profile information for "Royal Canadian Military Institute" could not be found. Limited Information for "Royal Canadian Military Institute" is being displayed.
Vendors Similar to Royal Canadian Military Institute
Bruce McMeekin
October 2018
I hosted my 60th birthday at the RCMI in March 2018. We were a party of 18 and used the library venue for our meal, after drinks in the long bar. Both the food and service were excellent. I highly recommend the library for small parties. Interesting and intimate setting.
Mary and Tom Birkett
October 2018
We recently held a party to celebrate our "40th" wedding anniversary @ RCMI. The venue, the service as well as the food was absolutely amazing and Kevin went above and beyond to ensure our evening was perfect and all of our 35 guests enjoyed the themselves. We highly recommend this venue for any and all special occasions.
Karl Jaffary
October 2018
I arranged for my Birthday Party last March to be at the RCMI. It was a great choice! We had something like 20 people, with great food and great service. Everyone had a fine time. I also arranged for my law school class reunion to be at the RCMI, and it was a great success. Everyone in the class who could come remarked on it afterwards. We were a little unclear about when the dinner should start, as many members of the class had been on a tour of a new Law School building, and we were not sure when they could attend. We all gathered in the long bar, over the course of almost an hour, and then went up to the dining room. Everything was very smooth and pleasant, and the event was both better - and less expensive - than the various restaurants we had scouted out.
Robert McTeague
October 2018
The RCMI is an amazing location for private functions from small groups of 4-10 to large groups of 100 plus. Despite its central downtown location right on the subway line, very few people know of its existence as a meeting venue. Set aside the fact that the entire club is a museum, the facilities fresh and new but with an old world feel, the key attraction is the clubs privacy. Your event will not be disturbed by a sudden influx of guests or a competing party, which happens too often at a public facility. The staff is amazing, the room variety excellent, and the chef can prepare any variety of appetizers or meals to suite your needs. Did I mention the price? Always reasonable, particularly given the location. I use the RCMI for all my personal and corporate events, and as I work in corporate travel, meeting and event planning, I recommend this venue to my customers as well.
I hosted a birthday dinner for 18 people in the Library. The events team and chef worked with me to put together an event menu. Dinner was spectacular, service was impeccable and the setting was lovely. Our party ranged in age from 12-65 and everyone was well taken care of.
Royal Canadian Military Institute has been mentioned inside these other vendor profiles:
Royal Canadian Military Institute Endorses the following vendors
We've worked with Nth Degree Entertainment Group on a number of occasions and have had a great experience each time! They provide excellent and professional service, are easy to work with and know how to throw a party! We look forward to working with the team again soon!