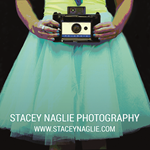 Stacey Naglie Photography
Vendors Similar to Stacey Naglie Photography
This vendor does not yet have any EventSource reviews. Be the first to leave one!
Maitre des clés
September 2020
Great experience with beautiful pictures, thank you very much, was worth my time and money.
I am a bit emotional writing this review. Working with Stacey was a magical experience from beginning to end. She took photos of me that showed a new light in me, a way I have never seen myself before and this was extremely empowering. If you are a model and have a vision or no experience in front of the camera she is the one to work with. She makes you feel comfortable and confident. She took care in the details and I felt safe knowing she would deliver. With social platforms being important today, you will have content you can use on any platform to promote yourself or boost business. The end product will blow you away...
ML Quartarone
August 2020
Working with Stacey for my son's 1st birthday photoshoot was wonderful! She was on time, very professional, and has a keen eye for detail. She was very patient and made my son smile :) I appreciate that she pointed out adjustments as necessary before taking a photo (ie - adjustments to my hair, outfit, posture, etc). We received the final photos very quickly and the editing was beautifully done! Would love to work with you again, Stacey!
Stacey is the best! I was a little nervous going into our shoot but within minutes I was having fun and feeling relaxed. Stacey is so talented and she makes you feel great, gives excellent 'direction' all while capturing the shots you really hope for! I would love to work with Stacey again. Thank you
Cassandra Clarke
July 2020
I got my pictures done with Stacey last Thursday.Ive never had professional photos taken before, now that I have I will definitely be booking with Stacey again. The final images of myself were so good that I cried. She was very accommodating & gave me exactly what I was looking for. Definitely worth it.
Stacey Naglie Photography has been mentioned inside these other vendor profiles:
Blog Posts featuring Stacey Naglie Photography