Airship 37 is an urban chic venue nestled in the historic Distillery District with two separate rooms, each with its own individual look and feel. It also features a quaint outdoor space and garden deck. These spaces can be booked separately or together, and are the perfect choice for the discerning client who is looking for something exceptional and out of the ordinary.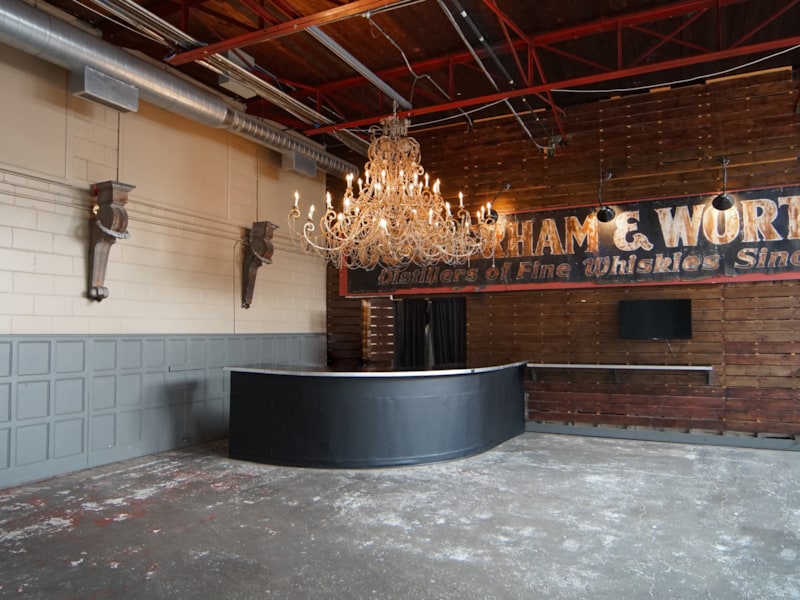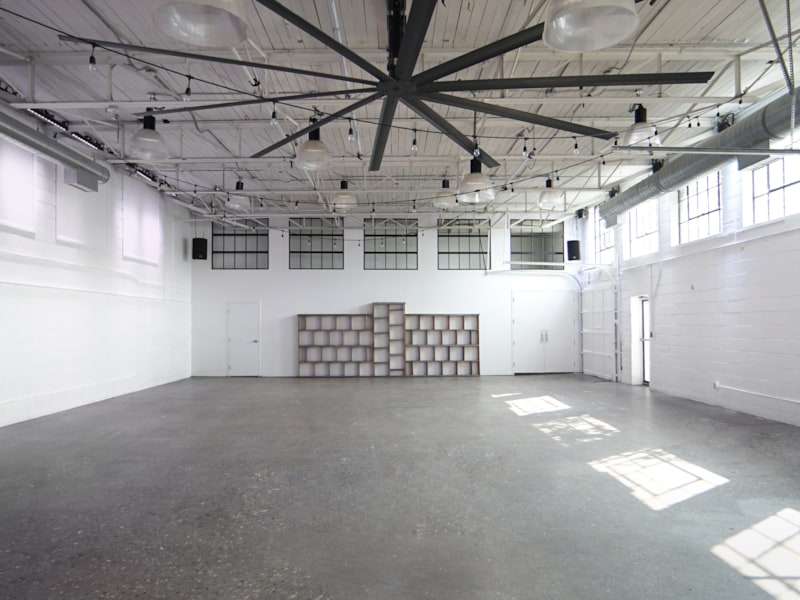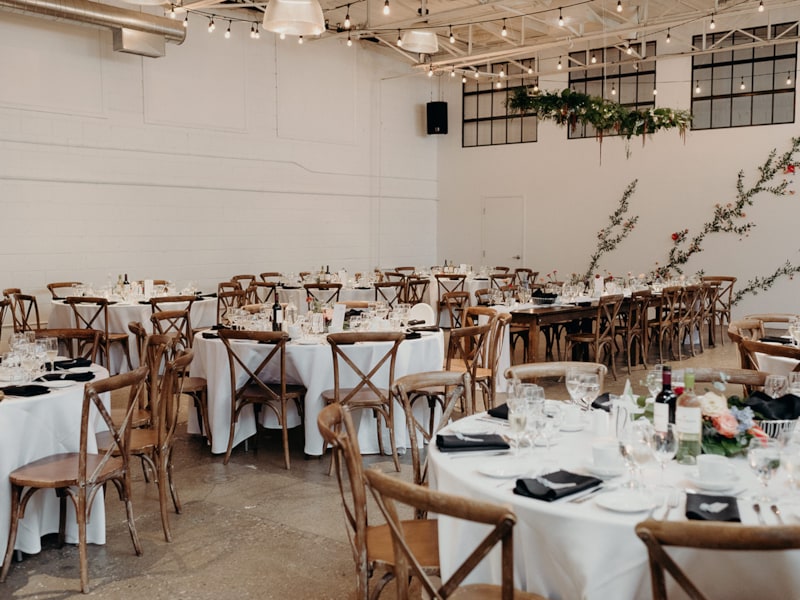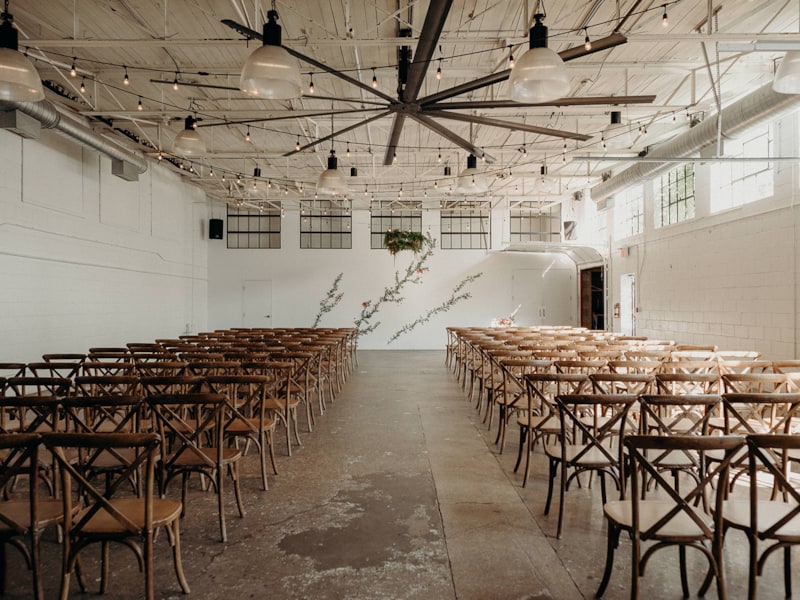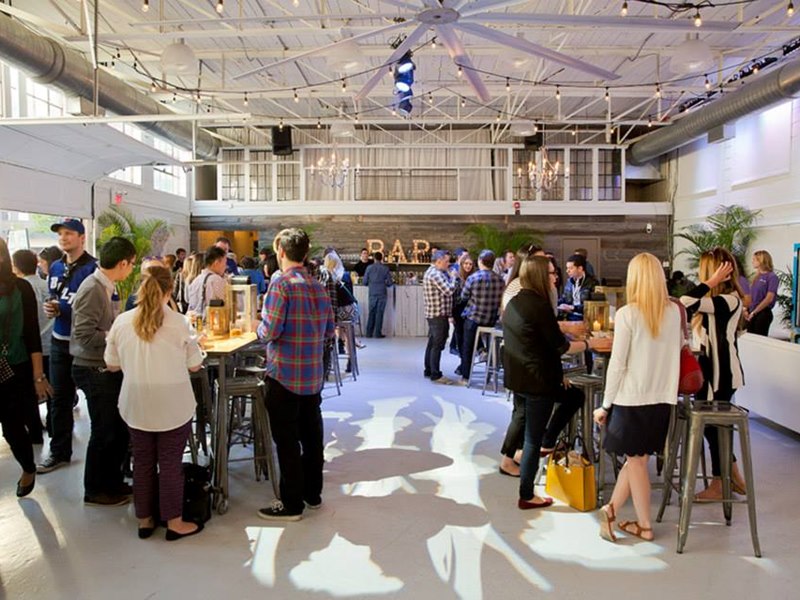 Vendors Similar to Airship 37
We got married at Airship37 this summer and the venue was perfect! Although not exclusively a "wedding venue", all our guests have kept commenting on how great and unique the indoor and outdoor space was, and all the staff - from venue/event coordinator, facilities, tech and the day-of bartenders and servers were great throughout. The catering was exceptional, which normally isn't a focal point for weddings, our guests again were very impressed with the quality and selection of food. It is located adjacent to the Distillery District with reasonable rental prices, in line with banquet halls/other typical wedding venues. You stock the bar yourself which is also neat and can save you money. We really couldn't have asked for a better venue to celebrate our wedding! Thank you Berkeley!
This venue is a great space - I've been here for both a corporate party and a wedding, the way it can be transformed to suit any need makes it a fantastic blank space full of options and potential! I would definitely recommend checking it out, they've just undergone a face lift and have an awesome wood wall installed over the old grey one!
I've got to say that Airship 37 is quite a unique entertainment complex in Toronto's distillery district. With over 200+ employees there was plenty of room to mingle, dance, eat and drink. There were two big rooms one of which had the cabin bar themed design with a beautiful chandelier, wood panel walls, murals and the other was a lot roomier with white drapery along the walls. There was also an outdoor patio which was perfect as it provided people with the option to be indoors or outdoors, and yes, there was a resident dj who was spinning some sweet tunes!!! The d'oeuvres were well selected: mini sliders, shrimp spring roll, vegetarian spring rolls, smoked paprika pita n dip, small salad boxes, mini fish n frites served on a spoon, etc. The creativity, presentation was top notch. For mains there were two types of pizzas, poutine, grilled cheese...most of which was stick-to-your-ribs type of foods.
All in all, I think this venue is perfect for any occasion since it is basically a blank canvas. My vision is of a summer event in which I can open the garage-style doors and have guests pour out in to the garden (a venue insider says it is in the works). I haven't decided whether I would want something elegant and sweet like some of the options they had displayed, or something crazy and totally out-there, because my creative ideas are endless. I felt the Open House was extremely well done, the guests were happy, and it was very informative and professional. You can tell this venue and their staff will be a joy to work with.
This place is like a blank canvas (i think that's what they call themselves) so you really can arrange anything you want in this space. Perfect for really large parties, exhibitions, etc. and I love the industrial feel and the fact that you can do anything with this space. It has a great patio too.
We've been hired twice by wedding clients for this venue. Fantastic space, right in the heart of the Distillery District, but with a completely private entrance that ensures separation from the overflow from any other restaurants and bars. They have a really cool, private terrace/patio, plus large indoor bar that's separate from the main dining area. Both weddings that we were hired for had the ceremony and dining in the same location and they did a great job of turning the room around completely during cocktail hour, converting it from a lovely, bright, ceremony locale to a great dining space for 200 guests. I honestly don't know if they have the same caterer for all events, but both times we've been there the food has been exceptional. (Beef short ribs were amazing). From a vendor perspective, the staff are very accommodating and supportive and really get that everyone is working towards the same goal. From a band perspective, we love that they're so live music friendly, and not handcuffed with the 11:00 pm noise bylaw issues that so many other downtown venues try to work around. There's nothing quite like an overzealous venue manager with a decibel meter in hand to suck the fun out of a great celebration. You will not get that here! One of our favorite venues and NO we are not affiliated or getting any reward for sharing this feedback.

Airship 37 has been mentioned inside these other vendor profiles:
Blog Posts featuring Airship 37
Map
37 Parliament St., Toronto, ON