Reviews
My husband and I hired Aleksandra for month-of coordination and we're so grateful we did! She was very helpful in ensuring all wedding details were finalized and it eased my mind knowing that she was on top of everything and I wasn't going to miss even the smallest details. She created our entire schedule for the day, stayed in communication with vendors, and was always available anytime I had any questions or concerns. On the wedding day, the entire day went by smoothly and everything from the favours to the receiving table to even the dessert table was set up beautifully and exactly as we envisioned! My husband originally didn't think we needed to hire a planner, but after the wedding he admitted how important Aleksandra was to allowing us to enjoy our day! Thank you, Aleksandra!
Aleksandra, thank you so much for making my wedding day an absolute dream come true!!

I am so happy I hired Aleksandra! She pulled together my wedding in just 8 months. When I got overwhelmed she was there with her support and understanding. She fulfilled all my expectations, created the best wedding schedule and made sure everything happened accordingly. Through the wedding planning she worked with myself and the vendors meticulously to ensure nothing was missed. I wouldnt be able to do this without her.

She is an awesome person and wedding planner. Would highly recommend her!!
Aleks was an absolute pleasure to work with. She is incredibly detail-oriented and thoughtful. We had a wedding of about 110 people and she made sure that everything ran smoothly and the day went exactly as we wanted it to. I'm so glad that we hired Aleks so that we could enjoy our special day without worrying about logistics. She was fantastic. We could not have asked for anything more.
Shontelle & Lance
February 2019
My husband did not want to get a wedding planner in the beginning. He did not think it was a good investment. But did he change is tune once we met Aleksandra! We could not have asked for a better planner. She is extremely professional, has the ability to collaborate ideas between two people and she made our vision come alive (not to mention was there to help put out some fires along the way). We got to know Aleks over a two year period and we developed such a great relationship. I have to admit, one of the hardest parts of the wedding being over was knowing we were not going to talk to Aleks (almost) everyday. To sum it all up, we can't thank you enough for making our day everything we wanted and needed and more!

With our hectic and crazy Indian wedding, Aleksandra was there to help us every step of the way. She came to all the meetings and helped guide our decor and vendors to ensure the day went smoothly for us. Even with last minute changes Alex was there to make sure we were not stressed out the day of.
We were lucky to have such a nice person to plan our wedding.
Thanks for all your hard work, Alex!
Aleksandra and Co. has been mentioned inside these other vendor profiles:
Deals & Packages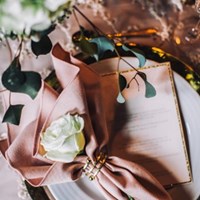 Wedding management (month of coordination)
Price $1,500
---
---
What services are included with this Package:
1 itinerary planning meeting (6-8 weeks before the wedding day)
1 venue details meeting & site visit (4-6 weeks before the wedding day)
Wedding rehearsal coordination
10-12 hours onsite
Unlimited phone calls/text messages/emails
1 day of assistant for single venue, guest count of under 150 (add an assistant for every 100 guests added after and multiple ceremony/reception venues - additional charge)
Day of emergency kit
Onsite set up of small decor items: guest book, signing pens, photographs, favours, washroom baskets, etc
Itinerary creation: including live event details, vendor details, venue details, transportation details, etc
Management of all final details, concerns, loose ends, and any questions with clients' vendors & venue
Day of guest management - directing flow from venue to venue/room to room/event to event
Day of vendor management - from set up, to deliveries, to permits and licenses and vendor requirements
Dedicated assistant at photography location to keep you on track and on time, as well as assisting you with anything you require - veil fixing, emergencies, prop styling, dress fluffing etc
Payment schedule as needed
Floor plan assistance as needed
Advice/guidance throughout planning process
Bi-weekly check in calls at the 8 week mark
Weekly check in calls at the 4 week mark
List of recommended wedding professionals
Wedding planning and management checklists
Wedding planning templates
Access to virtual planning tools & filesharing
---
Here's the Fine Print:
This package is exclusive to EventSource.ca visitors. To redeem, you must mention you found this package on EventSource.ca.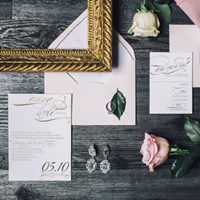 Gold package: full planning
Price $5,000
---
---
What services are included with this Package:
Full wedding planning: checklists, floor plans, itinerary, timelines etc.
Full wedding design: style & mood boards, colour palettes, theme, etc.
Unlimited planning & design meetings
Vendor suggestions & meetings*
Full Day of coordination for 12 hours (includes custom bridal emergency kit)
Assistant for Day of coordination
Wedding rehearsal
Venue search & suggestions
Wedding budget planning & management
---
Here's the Fine Print:
Maximum of 2 initial vendor meetings per category
Maximum of 2 final meetings with each vendor per category
Limit to 1 monthly meeting leading up to the 6-8 week mark
This package is exclusive to EventSource.ca visitors. To redeem, you must mention you found this package on EventSource.ca.