First impressions are everything and the team behind the city's newest venue, EWG - Eglinton West Gallery sure know how to do it right. To say it was a pleasure attending and covering the grand opening, is certainly an understatement!
Eglinton West Gallery is the latest addition to the ZB Hospitality Management Group, the team behind York Mills Gallery, Zuchter Berk Kosher Caterers and CaterTrendz Culinary Production. Their latest venture boasts over 28,000 square feet of industrial-chic event space, successfully combining the looks of exposed brick, charming wood beams and cool aluminum accents. The space has two large rooms able to accommodate two parties simultaneously or a single party with a need for two separate spaces – perfect for couples looking to host their wedding ceremony and reception in a single space.
The moment we pulled up to the venue, our friends at Adagio Valet were available to valet the car. This is always something guests appreciate, setting the tone to what will be a fabulous evening all captured perfectly by Luminous Weddings.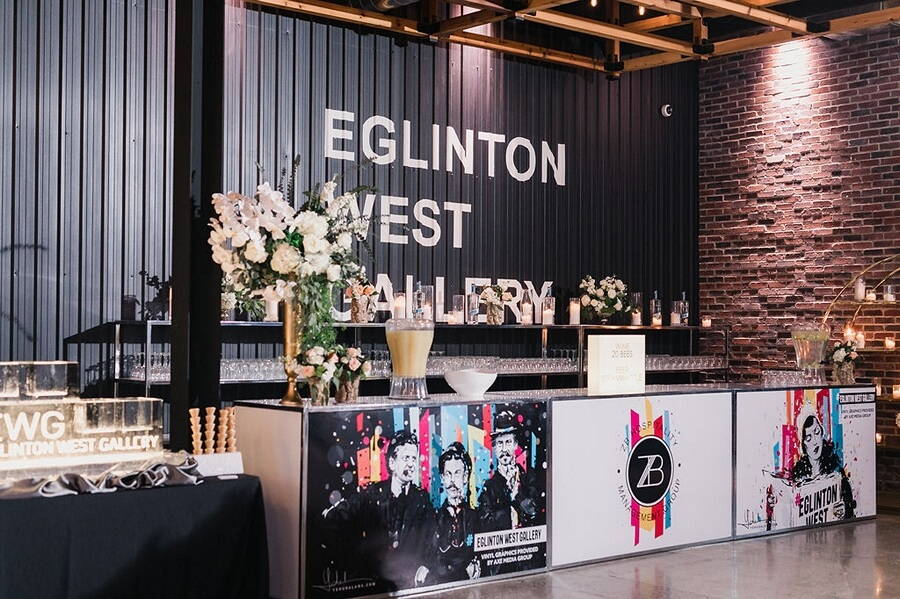 All serveware, cutlery, glassware and platters provided by Gervais Party & Tent Rentals
Passing through the stunning lobby, we enter the first venue space (EWG1) which had a number of the city's top vendors displaying all showcasing their work. Denis at Balloon Trix provided jumbo white balloons used as a ceiling installation positioned over the dance floor. One of the first elements that wow'd us was the beautiful vinyl dance floor designed by Axe Media Group, which also matched the vinyl in the lobby bar. As the evening ramped up, Sole Power provided the musical entertainment. The band kept guests well-entertained complimented with an expertly-timed stunning sparkler display which really help bring the party to the next level. Guests were also entertained by the talented belly dancers from Arabian Nights.
Continuing our tour into the second room (EWG2), guests were transported into a wonderful secret garden world that was absolutely spectacular. DT Floral & Décor provided the green arches which provided a dramatic entryway to the ceremony space. Luxe Rentals' navy blue Louis chairs lent a modern look, while the gorgeous over-the-top ceremony alter piece turned the room into an enchanting ceremony space. The room was draped elegantly in white sheer drapery while cherry blossom trees adorned the ceremony display area of the room.
There were also a number of preferred vendors onsite to provide additional inspirational tablescapes for guests to swoon over. Wildflowers & Company provided a gorgeous rustic themed table filled with tall enclosed tapered candles and large floral arrangements that worked perfectly with the venue decor.
Rock Paper Event Design also provided two dazzling table decor options, each showcasing a more modern flair. Beautiful black chairs with custom name vinyls printed on the back worked marvelously in the space, successfully combining the modern with the rustic. The second table showcased dark tapered candles and bold coloured flowers. The deep contrast packed in some serious wow-factor and photographed wonderfully.
MB Designs Inc | Decor Rentals showcased a lovely tablescape both modern and elegant. The part I loved most about this was the combination of black and white plateware she used, combined with the mint-green floral accents.
Continuing our tour, there was absolutely no shortage of delightful eye-candy offered up by the venue's curated list of participating vendors. Secrets Floral Collection created a stunning table area loaded with lush greenery, pretty-pastel floral elements, charming Edison lights, and a high-impact leafy backdrop. Absolutely gorgeous.
The below table design combined ghost chairs and tables with an opulent cascading white and green floral runner, giving that high-impact romantic look that so many couples are looking for on their wedding day.
Creations by Gitta provided a show stopping table full of lush flowers in pale pink, peach, and white colour palette. The table had beautiful hanging chandeliers and flowing white drapery providing a romantic and classic feel to their space. It was set atop a beautifully mirrored table adorned with more floral arrangements and candles.
R5 Event Design provided a spectacular table that made every guest feel as though they were entering an enchanted forest. Lush trees complete with gently flickering tear drop candles and twinkling fairly lights added to the feeling of magic and whimsy. The alternating gold and white chairs rounded out the look perfectly.
Cake Creations by Michelle provided a pretty cake that was placed in the center-lobby for all guests to see. The pearl gold details along with the sugar flowers provided a soft element to the stunning, hand-crafted six-tiered cake.
As with any event, food is central to any fabulous grand opening or wedding open house and I can honestly say that both the quantity and assortment of delicious catering absolutely did not disappoint! The in-house catering teams at Catertrendz and Zuchter Berk provided a number of food stations and passed canapés. From the lemon and garlic shrimp bites to the tomato soup shooters with mini grilled cheese sandwiches, to the melt-in-your-mouth roast beef carving station, there were plenty of options for every guest's palette. Umami Sushi also showcased a sushi station which was certainly a big hit throughout the evening. And to drink? A large, fully stocked bar complete with Steam Whistle beer, Tromba Tequila, Bottega and wine.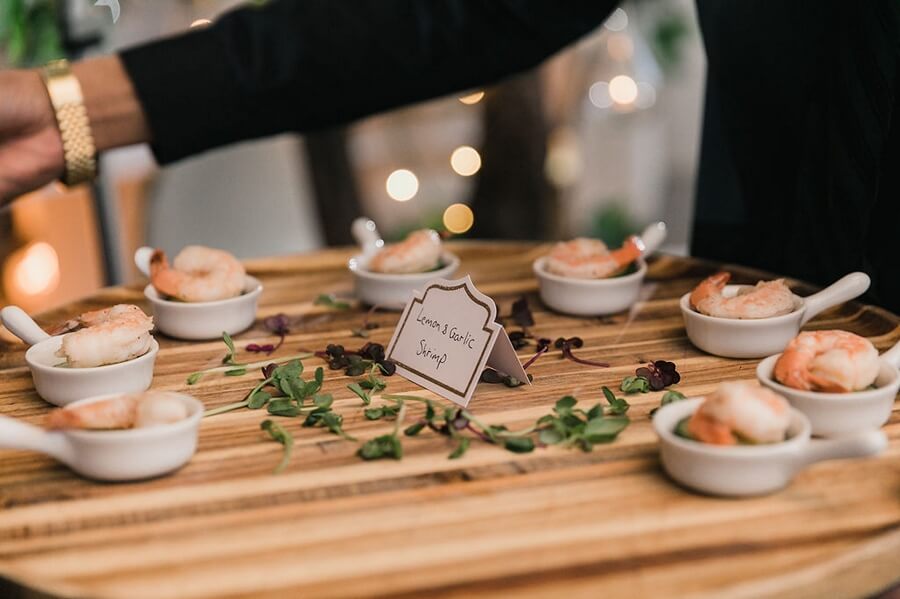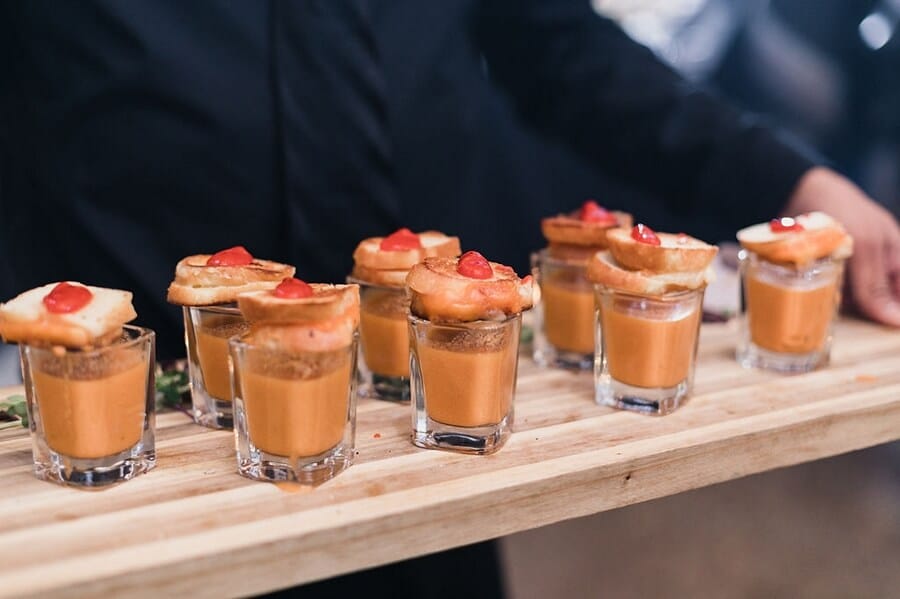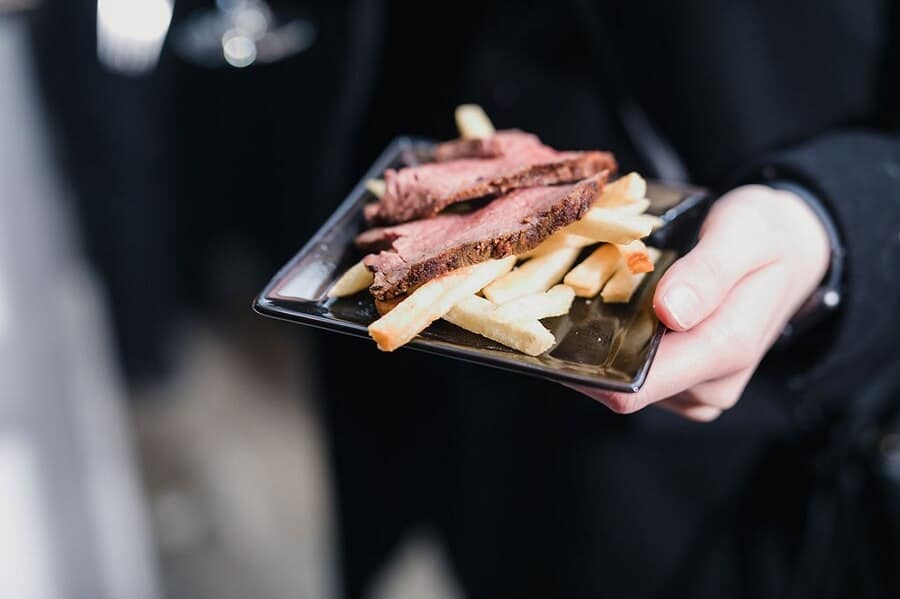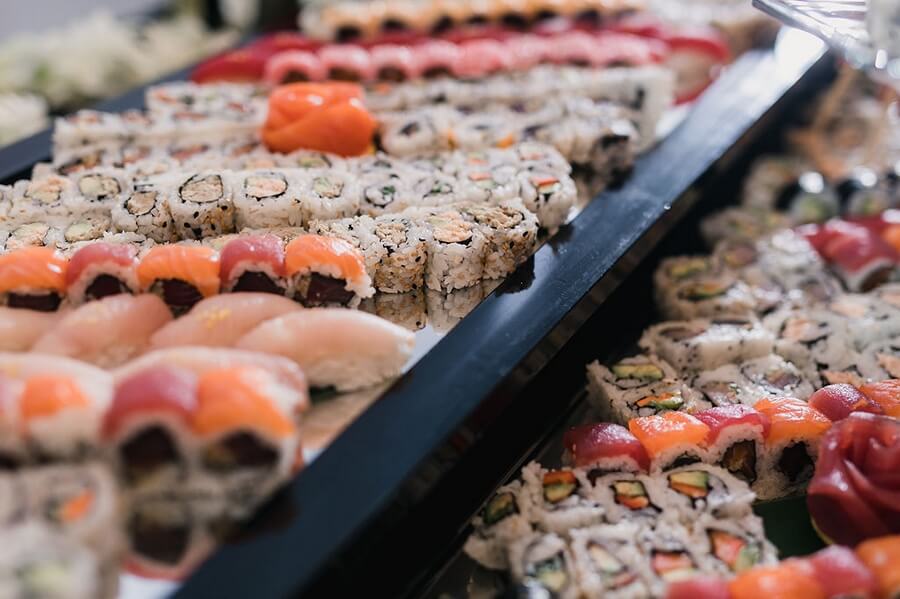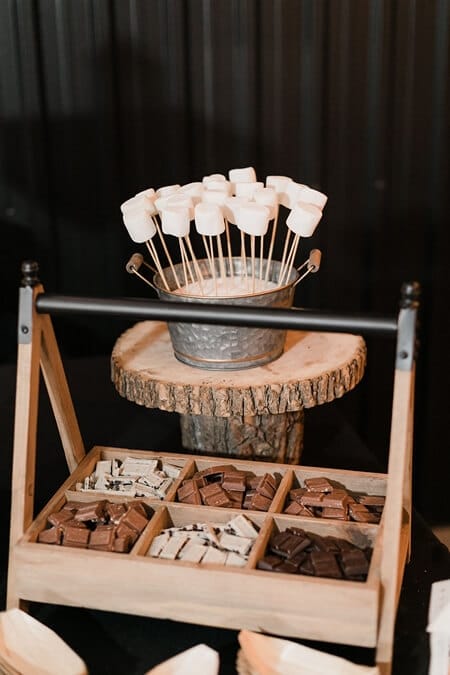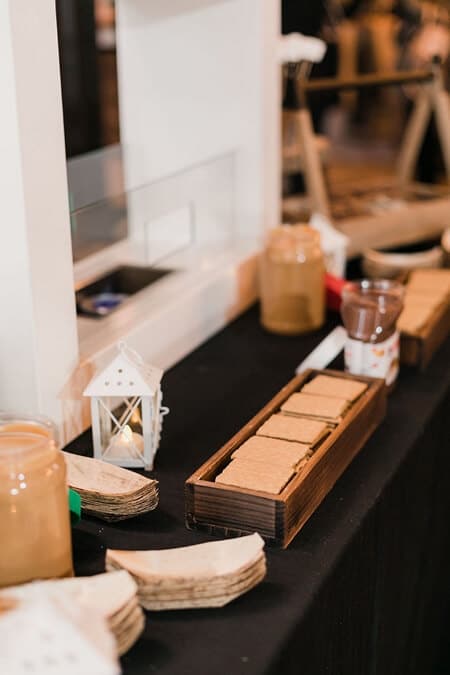 A crowd-pleasing interactive S'mores station was also provided by MB Designs
Following this fabulous open house, it's clear to see why there's been such a huge interest from both planners and clients clamoring to come see the newly opened space. If future events are anything like this, this venue is sure to be a tremendous success for the ZB Hospitality team and a welcome addition to the Toronto events scene.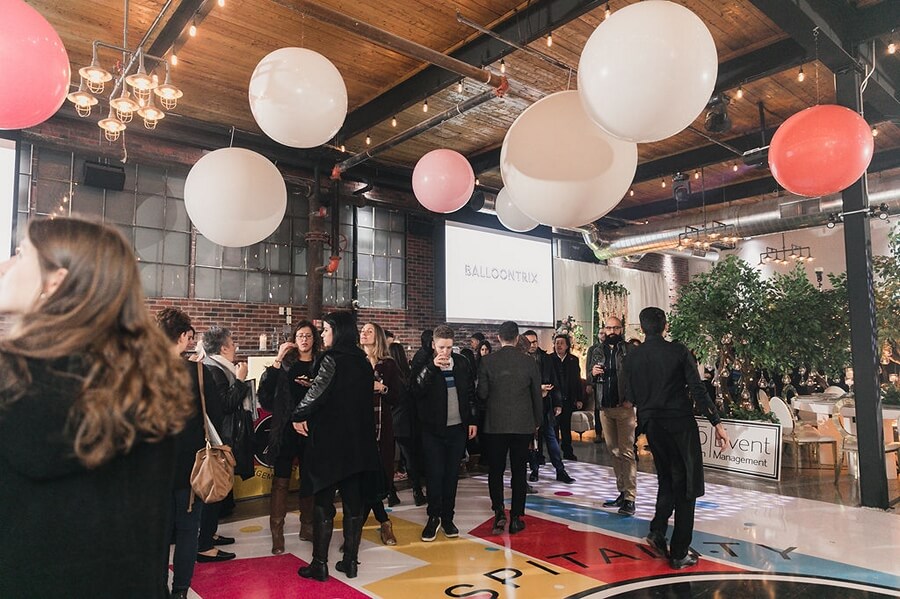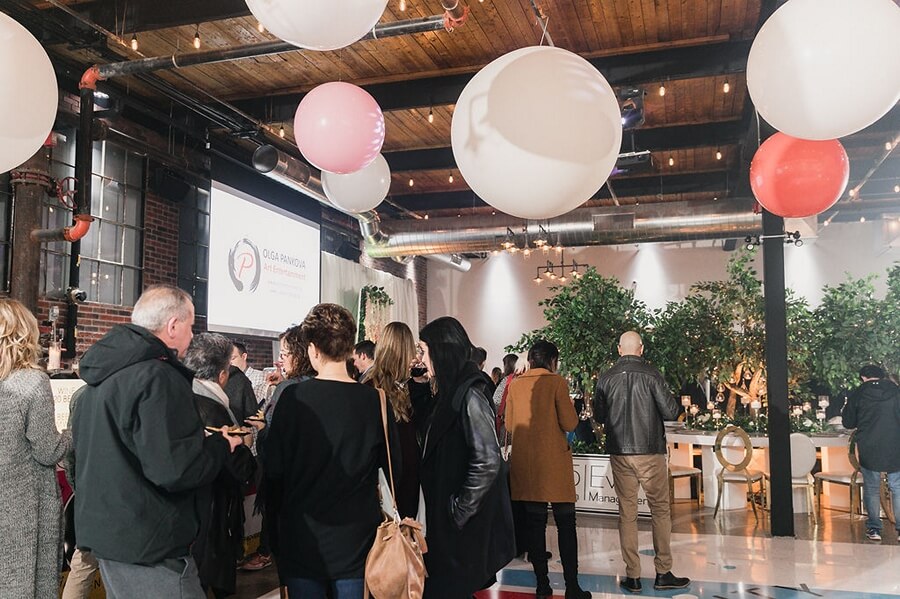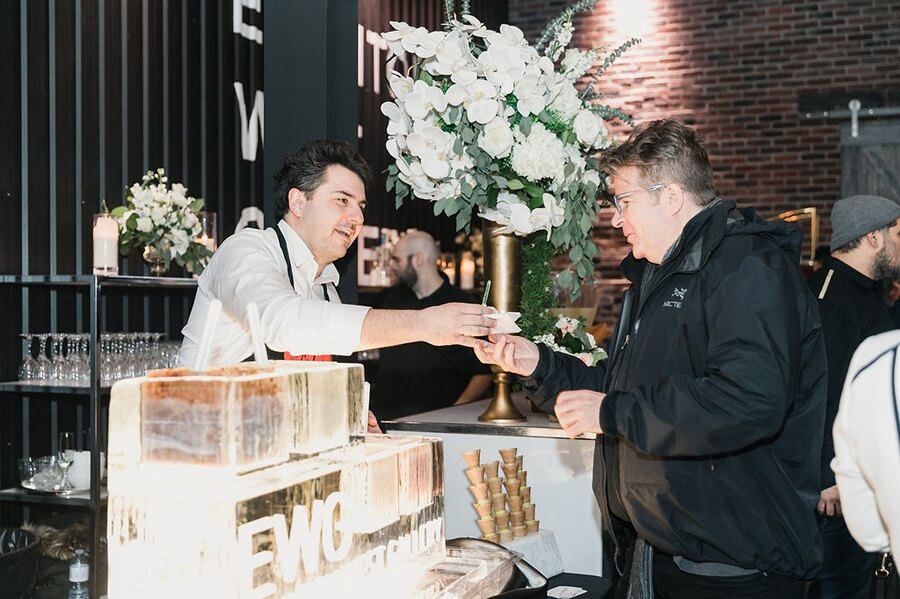 Gelato served up by our friends at Love Gelato