According to the 2018 National Household Survey, Ontario wears the crown as the province with the largest Jewish population in Canada. So, it is no wonder there are so many high quality kosher catering companies right here in the GTA! If you're looking for a kosher caterer for your upcoming special event, we've gone ahead and compiled a top notch list of the finest COR certified kosher catering companies for your convenience.
Also, did you know that Toronto has been the center of Jewish Canadian Culture since the 1970s? Yes, in all of Canada! So yea, you can bet on your event being well taken care of.
Vendors Featured in this Article
---
Zuchter Berk Kosher Caterers
1895 Leslie St, Toronto, ON M3B 2M3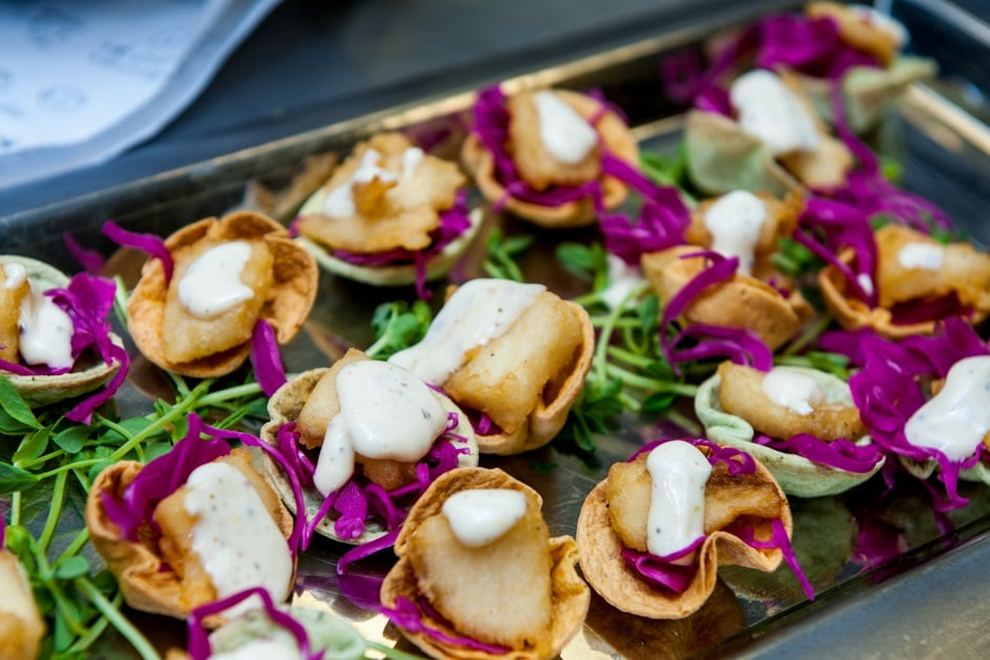 Starting out as one of Toronto's first kosher restaurants, Zuchter Berk Kosher Caterers offer a full range of exceptional kosher catering services to the Jewish community from small family gatherings to large scale events with over 2000 guests! Yowza! Added bonus: ZB can even provide off-premise kosher catering, working in many of Toronto's finest venues!
You May Also Be Interested In
Mitzuyan Kosher Catering
173 Dolomite Dr, North York, ON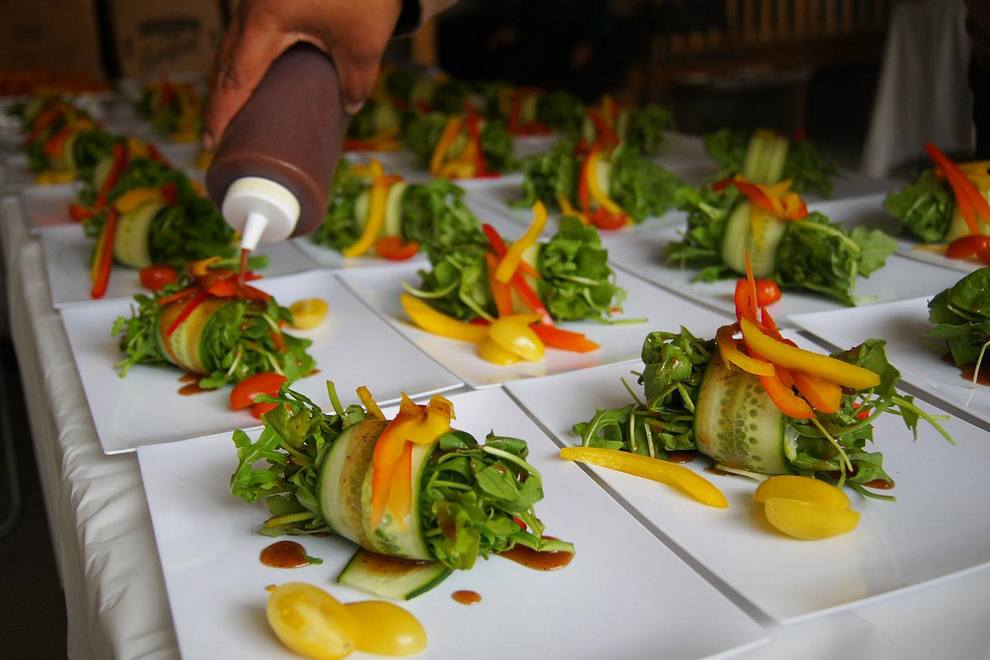 Named one of the top kosher catering companies in Toronto, Mitzuyan Kosher Catering is a triple threat when it comes to service, quality and value. From traditional to cutting edge, their gourmet menus are innovative and always changing to keep up with the hottest food trends. With their own mobile kosher kitchen, Mitzuyan is ready to cook fresh kosher food at your chosen venue and take care of the clean up!
---
Ely's Fine Foods
3537 Bathurst St, Toronto, ON M6A 2C7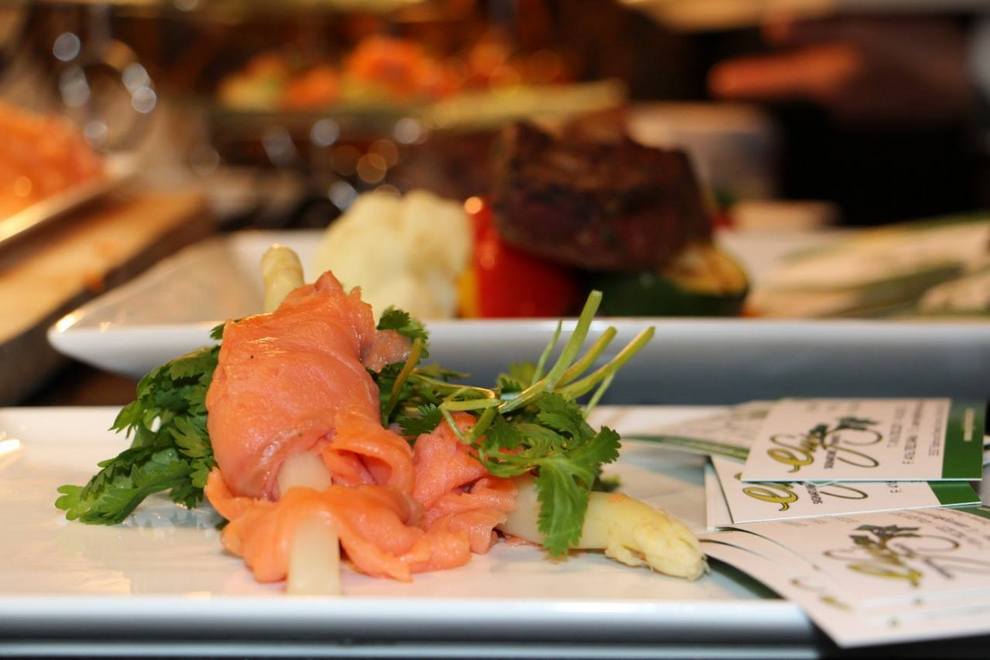 With over 20 years of experience catering to Toronto's Jewish community, Ely's Fine Foods' all natural and environmentally-sustainable dishes will have you and your guests asking for seconds! The team will work closely with you to create a customized menu to suite your personal style and budget. From small private events to large scale weddings, Ely's will ensure freshness, quality/presentation of food, and of course, a dedicated team of staff to ensure your event runs smoothly!
---
F + B Kosher Catering
5000 Dufferin Street Unit P, Toronto, ON M3H 5T5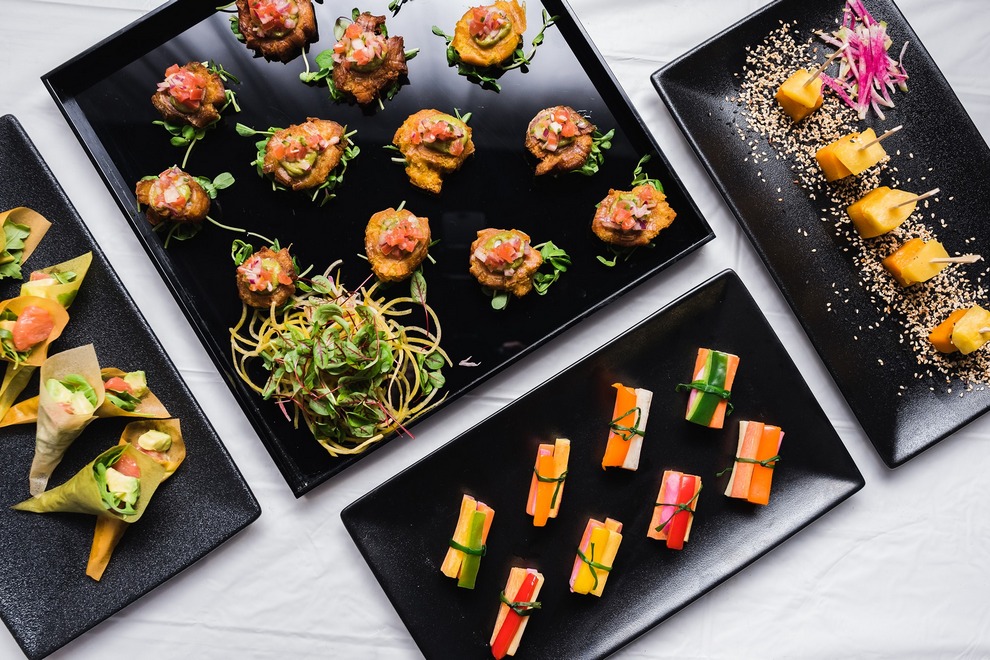 On top of being a caterer of choice to a handful of Toronto venues, F + B Kosher Catering are proud to be an exclusive caterer to Toronto's Beth Tzedec Congregation! Brought to you by industry titans Cary and David Silber, F+B offers creative menus, attention to detail, exemplary service and – of course – delicious food!
---
Tiara Culinary Creations
5050 Dufferin St, Toronto, ON M3H 5T5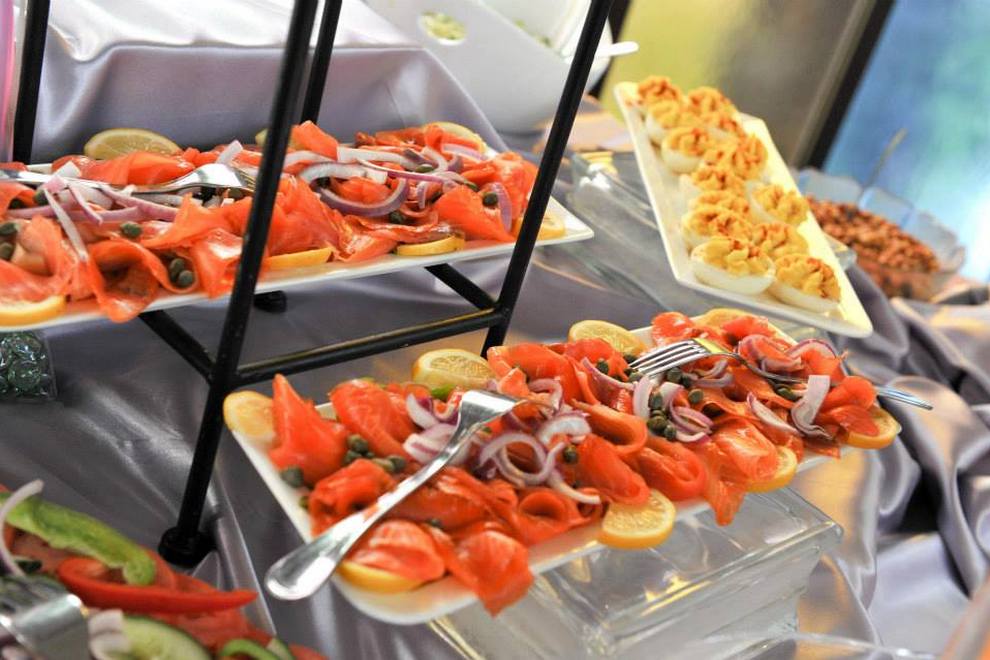 With over 20 years of experience in glatt kosher catering, Tiara Culinary Creations specializes in a wide range of international cuisine. Not only will they provide mouth-watering gourmet food, a helpful team of staff AND rentals, they'll also be sure to coordinate all of the details so you are free to enjoy your own event!
---
APEX Kosher Catering
Beth Emeth Bais Yehuda Synagogue - 100 Elder Street, Toronto, ON M3H 5G7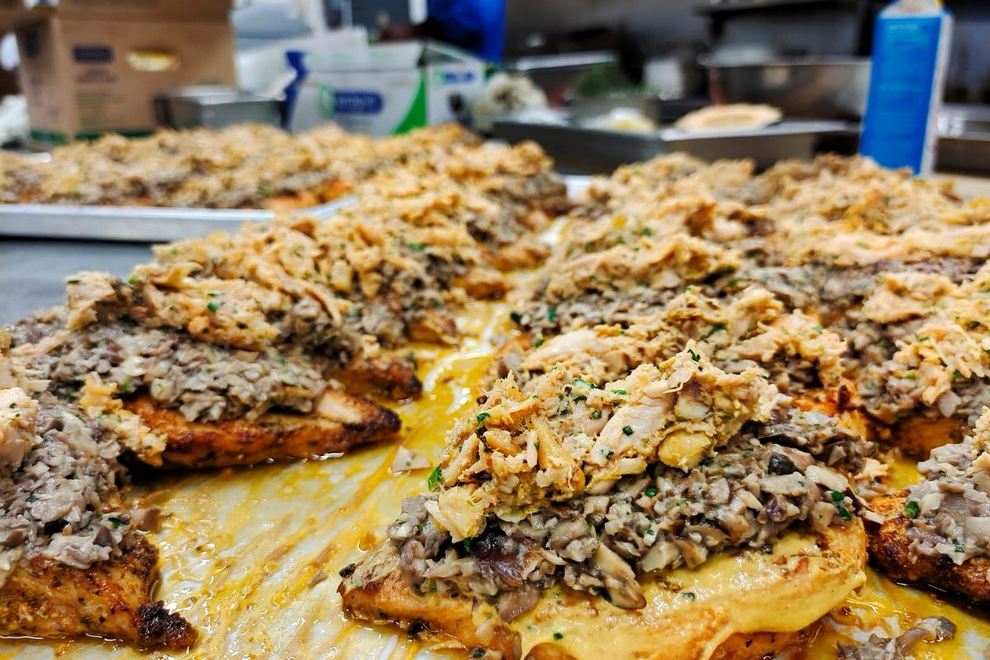 With an experienced catering team at the helm, APEX Kosher Catering is the GTA's newest kosher catering company, with a mission to provide outstanding food and service.
---
Menchens Catering
470 Glencairn Ave, North York, ON M5N 1V8
Established in 1982, Menchens Catering exclusively caters special events at four GTA banquet halls (as well as a handful of other local venues). In addition to being renowned for their elegant food presentation, Menchens is happy to help coordinate other aspects of your event as well!
---
Ace Kosher
9600 Bathurst St, Maple, ON L6A 3Z8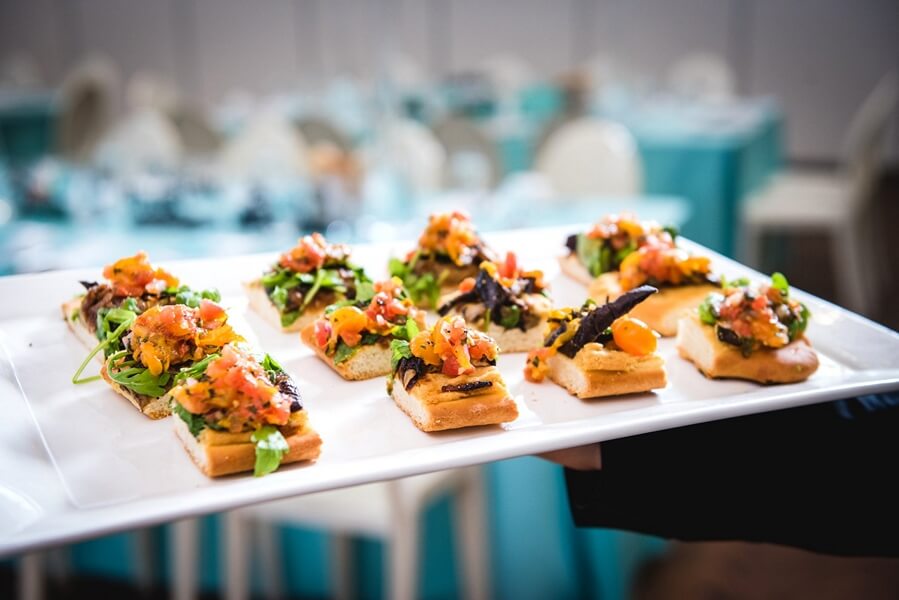 Fairly new to the kosher catering scene is Ace Kosher, offering an innovative, one-of-a-kind kosher menu for your next Bar/Bat Mitzvah, wedding or private event. The future is certainly now with their clean cut catering presentation!
---
Koshr Dudes
71 Wigston Pl, Thornhill, ON L4J 8C6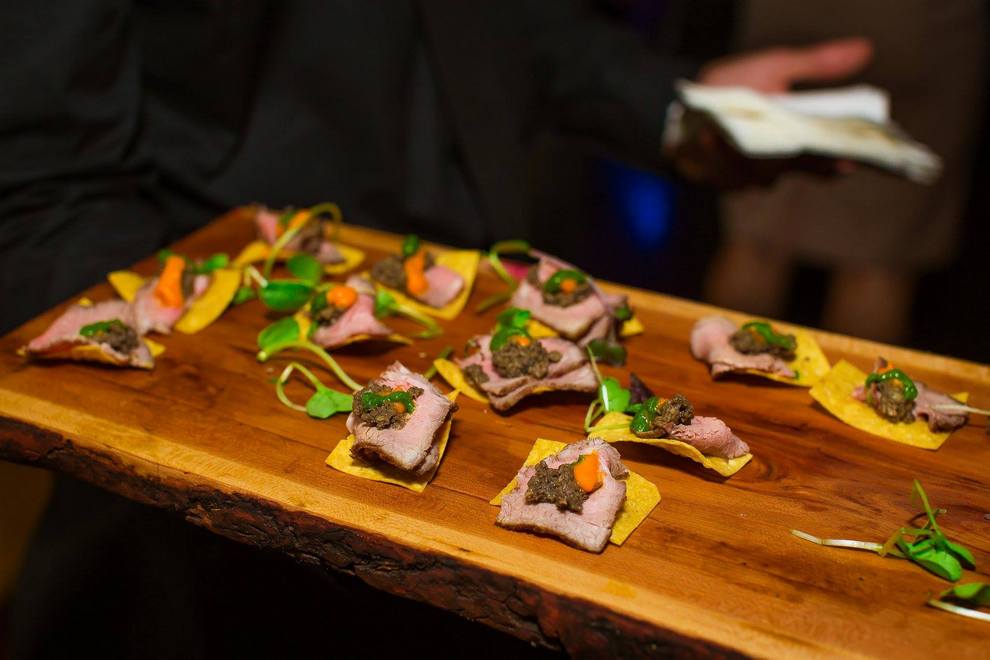 Established in 2015, the team at Koshr Dudes set out to stand apart from the crowd, elevating kosher cuisine to the highest level. From their creative menus to their outstanding service, Koshr Dudes strive to not only bring you great food, but also a unique and fabulous experience!
---
Levy's Catering
69 Millcreek Crescent, Thornhill, ON
When you choose Levy's Catering not only do you get gourmet Kosher catering, you are also guaranteed reliability! Boasting a strong team of master gourmet chefs, you can rest assured that your personal menu will be exquisite. As one of Toronto's preferred Kosher caterers, they know how to make you feel like a guest at your own event!
---
Gladstones Caterer
5987 Bathurst St., Toronto, ON M2R 1Z3
Gladstones Caterer has made a mark in Toronto's kosher catering industry with their commitment to using only the finest and freshest ingredients! Their mission to plan magnificent and memorable occasions has established them as one of Toronto's premier caterers, celebrated for elevating the catering experience through consistent culinary excellence and dedicated service.
---
PR Creative Caterers
240 Viceroy Road, Unit 1, Concord, ON L4K 3N9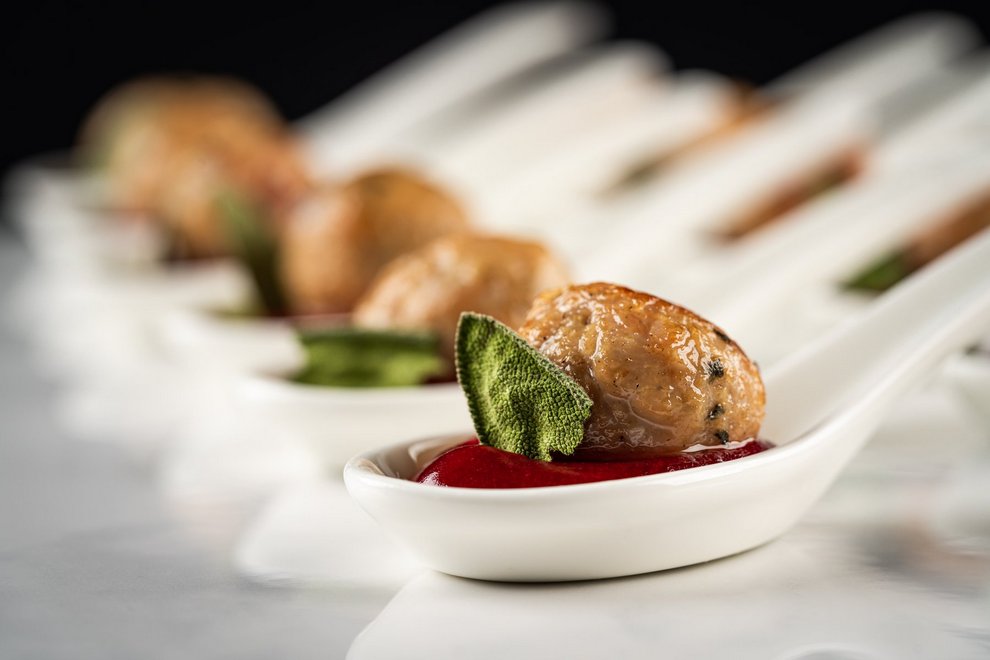 PR Creative Caterers has been transforming Toronto's kosher catering with their personalized and innovative approach since 2006. Specializing in both social and corporate events, they're known for their energetic and diverse team that brings each client's vision to life. PR Creative Caterers strives to make every event a special celebration by ensuring a unique, stress-free, and unforgettable catering experience.
---