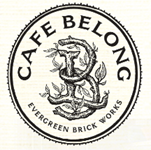 Cafe Belong
Vendors Similar to Cafe Belong
This vendor does not yet have any EventSource reviews. Be the first to leave one!
Really love the name of the cafe. They have amazing and unique tea selections (like Niagara Peach and my favourite Smokey Maple). Their coffee is good, as well. It is really busy here usually and they use a lot of tea per bag so they steep fairly fast. There is a small amount of seating, and they do table service too. Staff has been generally easygoing and kind.
Delicious brunch. Coffee was surprisingly good. On a $$ side but the atmosphere, goal to be sustainable and service makes it worth it. Recommend
Tyler Sarry
November 2019
I don't give 5 stars often but this cafe is more than deserving of it ! I come to the area often to work on my photography but it wasn't until today that I actually experienced some of the delicious offerings on the brunch menu. As you can see from some of my photos the breakfast are pretty decadent and the service was over and beyond! This will most definitely become a place me and my partner regular.
Cute little restaurant at Evergreen Brickworks.Love how the menu is limited and changes seasonally using the most fresh and local products.Wish they had more vegan and vegetarian options (aside from a salad or soup or sandwich).Prices are a bit on the higher end but you get what you pay for..... quality, freshness and a beautifully plated dish.I enjoyed a summer salad with a glass of bubbly on my last visit!
Filothea Knights
June 2019
Amazing food! Always fresh and seasonal. Location is really nice too!
Cafe Belong has been mentioned inside these other vendor profiles: