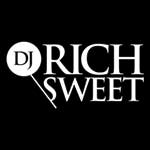 Every celebration deserves a great soundtrack!
Since 2012 Rich Sweet has been providing DJ services for parties in the Toronto area and beyond. Whether it's a hip wedding, corporate gala or private gathering, we'll work with you to curate the right playlist for your night -- no event is too big or too small
Rich started with two turntables and a crate of vinyl, handing out mixtapes to promoters and friends. What began as a hobby soon grew into a career as Rich saw a demand for passionate DJs in the events scene. Over a decade later, Rich regularly plays at landmark Toronto venues including The Historic Distillery District, Steamwhistle Brewery, Casa Loma and the Art Gallery of Ontario.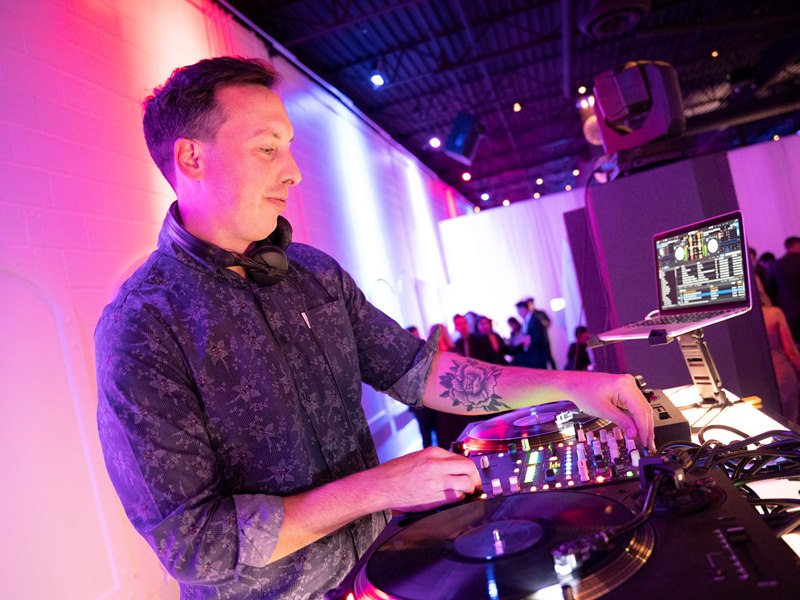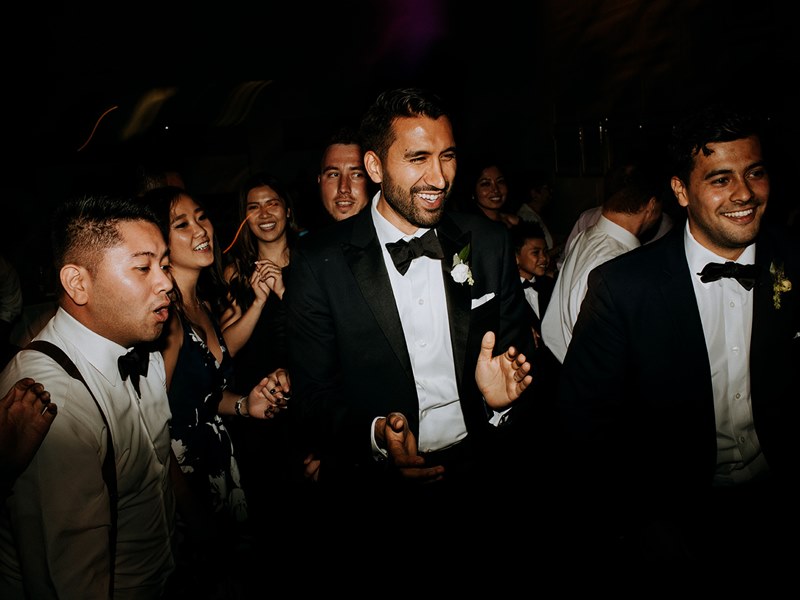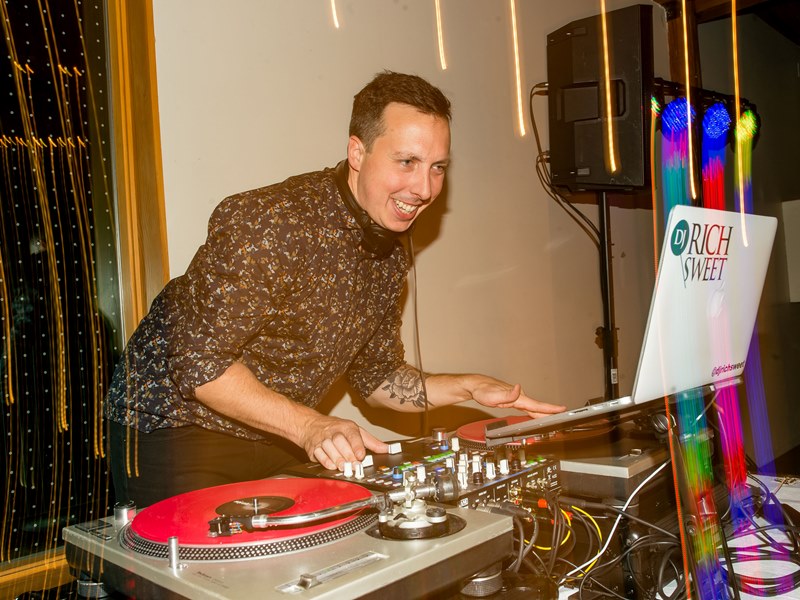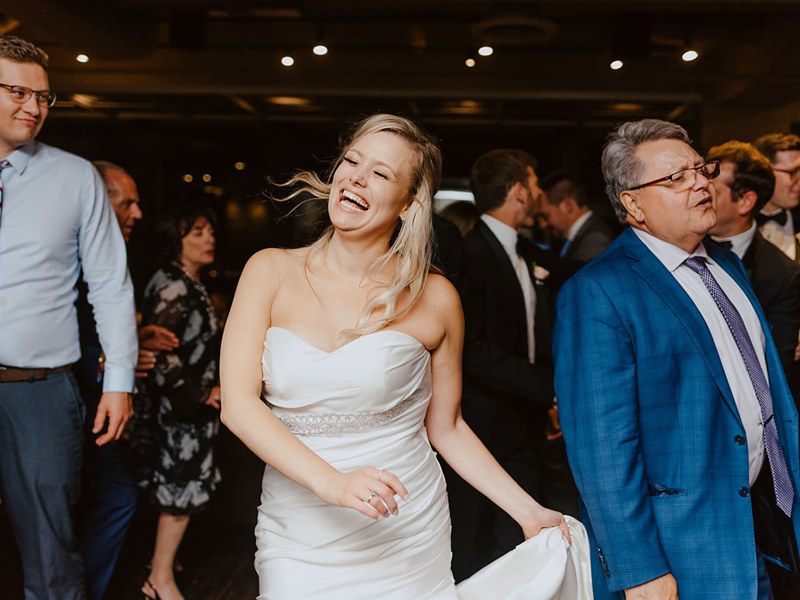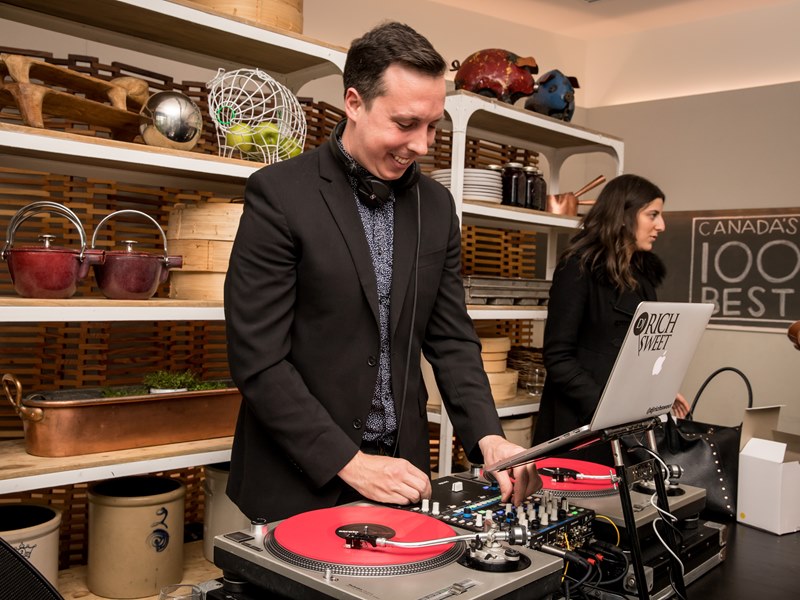 Vendors Similar to DJ Rich Sweet
We used DJ Rich Sweet for our wedding and although Rich was unavailable he was able to refer to us DJ Patty. Not only was DJ Patty perfect for our wedding, he spoke with us a number of times before the wedding to ensure all the music was perfect and timing was sorted for the day. DJ Rich also checked in a number of times to ensure everything was running smooth. We had an amazing night with phenomenal music and I would highly recommend DJ Patrick for any event and working with DJ Rich Sweet was super easy and professional. Thanks guys!! J
Udele Malabanan
March 2019
We used DJ Rich Sweet for our corporate Holiday Party last year. He was very professional, responsive, and easy to work with. He kept the entertainment flowing smoothly and was able to read the crowd. We were so grateful for all his help. Everyone had an amazing time. We highly recommend his services and look forward to working with him again in the future.
Amazing DJ! Created an exceptional playlist that added to the ambience of our wedding!
Rich Sweet provided absolutely amazing service for our wedding! He kept everyone on the dance floor all night line. The music mixed seamlessly and he ensured all our requested songs were played. He is extremely easy to work with and was great with communication leading up to our event. Everyone at our wedding was very impressed and a few with upcoming weddings asked for his contact information! Overall, I would recommend Rich Sweet to anyone planning a big event! Thank you for everything!
We used DJ Rich Sweet for our wedding and I couldn't be more pleased. He knew his audience, played great song after great song and mixed them in seamlessly. The dance floor was never empty! Definitely recommend him and so do all 120 of our guests that attended!
DJ Rich Sweet is so wonderful to work with and keeps a crowd happy. I know that when I refer him my clients are always going to have a blast and come back thanking me! He's the best!
It's easy to endorse DJ Rich, he is a true gentleman. We originally met not at a Treeline Catering function, but for a large, private party for charity that some friends & I throw annually. Rich's warm charm and easy going attitude were quite different than many other DJ's we'd come to work with 'professionally' over the years, and so we were excited to introduce him to Treeline's wedding clients in particular. He had an obvious knack for reading the crowd and playing cool, lesser known tracks to curate a vibe, while mixing in some hits to keep people dancing on tables til the wee hours.
He's since proven himself as a true star - and we're excited to partner with Rich on events whenever possible.
I wholeheartedly recommend DJ Rich Sweet.
Joshua Hendin
Director
Treeline Catering
[email protected]
DJ Rich Sweet has been mentioned inside these other vendor profiles:
Simple Wedding DJ Toronto
Simple Photo Booth Toronto
DJ Rich Sweet Endorses the following vendors
Scarlet is an absolute joy to work with -- she's professional, kind, and my clients love her. Scarlet perfectly captures the energy and fun happening on the dancefloor, and I always look forward to our next opportunity to work together!
Blog Posts featuring DJ Rich Sweet