Reviews
We can't recommend Vicky enough! Her company is aptly named because she's definitely a "perfect planner". She's very calm and collected, and keeps a very well maintained schedule. If anyone is ever questioning if they need a wedding coordinator, and why they specifically should hire Vicky, here's our story. Not only did she keep the day running smoothly and on schedule for us, she took care of all the background details so that we didn't have to and could enjoy the day. But she also saved us at the end of the night when our transportation company that we hired to shuttle our guests back to the hotel fell through without warning. She came to the rescue and managed to get another company to come on short notice. I can't imagine having to stress at my own wedding because of something of the calibre going wrong, and she did what it took to make it work! From the booking stage to the day-of, Vicky is very responsive and proactive. Definitely an asset for any bride or groom!
I wasn't sure I needed a wedding planner but boy was I wrong!!! Between work, life and the wedding I was getting so stressed out and needed day of planning to ensure everything was set up and vendors showed up ensuring our contracts were fulfilled. That's where Vicky and her team came in! Vicky was there every step of the way from details appointments, meetings with vendors, going over our contracts (she found some contracts that didn't include everything as discussed for the day and was able to have it altered thank goodness)! We had a late night McDonald's bar where I was wondering who would go pick it up, Vicky and team handled everything even the set up! Her advice on timelines was great and she did an excellent job on the day of setting up all of our decor and gifts , ensuring we relaxed and enjoyed the day. Everything looked beautiful and she even ensured all of our items, wine, cake etc were packed up and she brought them home and let us pick them up a few days later as the venue we were at would charge us each hour we left our items behind... My husband and i were able to enjoy our day! My husband didn't think we needed a wedding planner until he saw what Vicky and her team were doing and he actually told me that out of everything we paid for the wedding, Vicky was the best investment and very affordable!! I would definitely recommend Perfect Planners to all my friends and family. Trust me, you want to enjoy your wedding day and not stress about the issues that may happen.. You can't rely on your family to assist the day of as they are going to be in photos with you and getting ready!!! Plus you want someone who knows weddings well and VERY organized.. My husband and I both said we couldn't believe how much fun we had on our wedding day and we were not stressed out at all! Thanks Vicky!
We hired Vicky for the day of planning. I reached out to Vicky about ten days before the wedding date. My husband wasn't 100% sold on having a day of planner because I had already organized everything. The day after the wedding I asked how he felt everything went and he said "the best money that we spent was on Vicky. We didn't need to worry about anything." Safe to say I was shocked he was able to see the value in a day of planner but Vicky was so much more and we both not only felt that but saw it as well. For example - the head table had been completely set up and there was a seam running down the centre where you could see the split in the table cloths and the separation of the table. Vicky had the entire table reset so the table would be seamless and that it wouldn't be a focal point in the pictures (it would have looked terrible if it wasn't for Vicky). That was just one detail, so know that not only will the big details but also the small ones will be taken care of if you hire Vicky. She is amazing!!!!! I have recommended her to all of my friends with weddings coming up! (our wedding was this past october 19, 2019)
Trisha Douglas
November 2019
Vicky was beyond amazing to work with. I was a bride that faced every single struggle possible known while planning my wedding. Vicky went above and beyond to keep everything in check or check everything back in when disarray arose. She was professional, kind and always cared deeply. Vicky is the most genuine person and planner I have ever come across. My husband and I will forever feel grateful for all the Vicky did for us. She made our DREAM wedding come to life and we were able to have the best day ever all because of her. Do yourself a favour and book with Perfect Planners. I promise you will not regret it!
Vicky is a solid 5-star wedding coordinator, such dedicated, experienced and professional! We hired Vicky as our day-of coordinator, and it was the best decision we made for our wedding, so much helpful. Ameliorating wedding day timeline, teaching us wedding process and design menu cards, seating chart and place cards, etc., all of these services and helps from Vicky truly released us from chaos and anxiety. On the day of, in the early morning, we had a Tea Ceremony and some games at my house, and Vicky came to help. To be honest, we were worried about how Vicky would be able to coordinate everything because the whole morning part was in oriental style. But she completely knew what to do and how to support us, this was really impressive. After this, she left to arrange the venue and followed up with vendors so that all my family and friends had time to have a nap and be well prepared for our formal wedding. In short, the whole wedding day was under her control and ran smoothly, nothing went wrong. Enjoying our own wedding was the only thing we needed to do on that day. She was our perfect wedding planner and made our wedding perfect! We highly recommend her services!
Perfect Planners has been mentioned inside these other vendor profiles:
Company Overview
Company Overview
Deals & Packages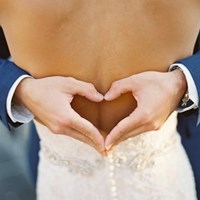 Wedding Day management
Price $1,200
---
---
What services are included with this Package:
One certified wedding planner plus one assistant
Rehearsal, ceremony and reception supervision and management
Building a wedding day itinerary and share with all relevant vendors
Review all wedding contracts
Unlimited communication from signing of contract until after wedding day
One initial meeting and one planning meeting
Management of photography session
Access to emergency bag for all guests
---
Here's the Fine Print:
Prices start at $1,200. Price is dependent on location, # of guests
This package is exclusive to EventSource.ca visitors. To redeem, you must mention you found this package on EventSource.ca.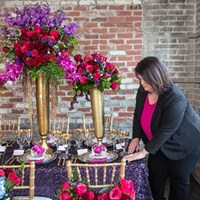 Wedding month management
Price $1,550
---
---
What services are included with this Package:
One wedding planners certified by the wedding planners institute of canada
At least one assistant coordinator
An initial meeting at no cost to you, at a mutually convenient location
Reviewing all vendor contract if you desire
Two-four planning meetings in the last 6 weeks, including one at your venue
Unlimited communication from when you contract our services until your wedding day
Contacting all vendors to co-ordinate set up/take down etc
Supervision and direction of wedding rehearsal
Supervision and execution of ceremony & reception set up
On site direction of the wedding ceremony and reception
Supervision of photo session
We will arrive when needed and leave after everything is finished
Access for you and your guests to our emergency bag, because we are prepared for most situations!
---
Here's the Fine Print:
This package is exclusive to EventSource.ca visitors. To redeem, you must mention you found this package on EventSource.ca.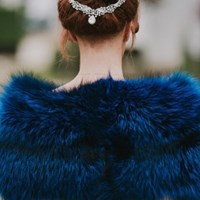 Full wedding planning
Price $4,200
---
---
What services are included with this Package:
This package if for the couple who want the ultimate stress-free experience leading up to their wedding. It's time for you to relax and have the wedding of your dreams.
You are our priority. We will oversee all the intricate details, do all of the research and help you make informed decisions about each vendor you hire. Participate as much or as little as you like. Regardless, we will guide and support your vision, while you enjoy the journey leading to the single most important day in your life.
---
Here's the Fine Print:
This package is exclusive to EventSource.ca visitors. To redeem, you must mention you found this package on EventSource.ca.