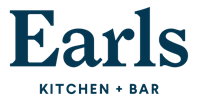 Earls Kitchen + Bar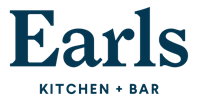 Nestled in the heart of the Financial District, our venue offers a modern and industrial setting, perfectly accented with deep, rich woods and stones. Enjoy our fresh, modern fare punctuated with global flavours, handcrafted cocktails, a comprehensive wine collection and approachable, professional service. Whether 20 people or 320, our venue can accommodate all of your guest needs.
This vendor does not yet have any EventSource reviews. Be the first to leave one!
We loved our delivery meal! Thank you to Earl's as well for using cardboard boxes to package the items! Because of this and because everything was so wonderfully fresh and delicious, we will definitely be ordering again soon!
Victoria Kasimov
March 2020
By a vegan:From the pictures I saw on here, I thought this restaurant would be much more intimate and "fancy" but it was quite loud. Seems like it's more of a place to get drinks with your coworkers on Friday night than spending your anniversary. The food was really really tasty, however, when looking at the Plant Based section of the menu, I noticed many of the items were very similar to each other. Also for a place like this I would usually expect enormous portion sizes, but the portions were much smaller than I expected. Next, our waitress was VERY nice with a lot of menu knowledge which I appreciate a lot, but we didn't see her much. I would have appreciated if she came to our table more often.
Great drinks and food for happy hour! The service was great, fast and efficient. Our server easily split our bills perfectly. Only downside is that the prices of the happy hour food can be misleading as some of cheaper items are incredibly small in portion. Odd enough, the asian foods we ordered were the most satisfying!
Linda Adams
February 2020
I have been trying restaurants downtown in Toronto recently as my husbands sister just moved down and I must say earls was a pleasant surprise. We went not sure what to expect as it is a chain but the food is very creative and tasty! The lady at the front door was very friendly (Sam perhaps?). Our server was okay, not incredibly attentive but overall it was a great night that exceeded expectations!
Went for dinner last night with a group of friends and it was lovely! Sat in the lounge area of the restaurant.. very upbeat! Taylor was our server and she was amazing! Our first time at an Earls so she walked us through the menu and made some great recommendations! I had the lobster and prawn ravioli... delicious!!!! Will definitely be returning.
Earls Kitchen + Bar has been mentioned inside these other vendor profiles:
Company Overview
Company Overview
Contact Information
Title:Regional Event Coordinator
Venue Features
Wheelchair Access
Wi-Fi
Outdoor Facilities
Catering Information
On-Site Catering
Off-Premise Catering
Kosher Food
Map
150 King St W, Toronto, ON M5H 1J9