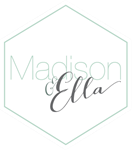 Madison & Ella
Profile information for "Madison & Ella" could not be found. Limited Information for "Madison & Ella" is being displayed.
Vendors Similar to Madison & Ella
Lauren & Darien
March 2019
Annie made our wedding day stress free. She was always available in the months leading up to the wedding to provide assistance to us. She contacted all the vendors and had everything co-ordinated with them. On the day-of, she ran the show and we didn't have to worry about anything! One of the most important tips from our friends who have already been married is to enjoy the day, and Annie definitely made this possible. Thank you, Annie, for helping us plan the wedding of our dreams! Lauren & Darien
Hi Annie, Can't believe we are already back in HK and in a blink of an eye, all the planning through emails, phone calls, and millions of WhatsApp messages later, our wedding has come and gone. We wanted to send you a sincere Thank You. Our family and friends have had endless compliments since our wedding day a week and a half ago. Most importantly, as difficult as we (or I am) it has exceeded my wildest imaginations. The execution of the vision we discussed along with the mood board you prepared was literally mind-blowing. I know coming to you less than a year to the wedding date and asking you to help plan our wedding while we're in Hong Kong is not an easy task for you but We had no doubt in our minds that you would exceed all expectations... and so you did We were looking for you when Jack and I were doing our speech to Thank You but know you missed it so here's the most important part we wanted you to hear.. "Last but not least, to our wedding planner extraordinaire, Annie from Madison & Ella. With us being in Hong Kong, it would've been impossible for us to manage this wedding on our own. So thank you Annie for everything that you have done to make this day come true." We are looking to send out Thank You cards with our image so will be sure to send you one :) One last thing, are you able to send us the file you used for "Sara & Jack" on the board we had at the venue? All the love in the world, Sara & Jack
I can't say enough thank you's to Annie from Madison and Ella. Everything was perfect. And if it wasn't, I didn't notice. Which is exactly what I wanted. I had a very specific vision and Annie made it come to life, which is something I wouldn't have been able to do on my own. Everything was so beyond what I could have ever imagined. There was so many things I noticed throughout the night that Annie did to make things extra special. I don't even know how to convey how thankful I am for her help this past year to plan the most amazing night ever.
Kevin MacGillivray
July 2018
My wife and I had the absolute pleasure of working with Annie from Madison & Ella for our wedding in June and she did not disappoint. From the first time we met over a year before the wedding to the day we left on our honeymoon – Annie was there for us! She kept us organized and on top of things throughout the whole process and was able to remove almost all the stress and scary unknowns from our planning process. She has great vendor connections/recommendations every step of the way as well and her industry knowledge and know-how is top notch. Annie is extremely prompt in responding to any questions and great to communicate with. She kept us in the loop for everything and made sure our itinerary for the day flowed and worked well for everyone. Annie helped us create and implement our vision for our wedding and we had a perfect day. We walked into and away from our wedding never in doubt for a moment that our big day was in the right hands. I strongly recommend Annie to anyone looking to have a stress-free and fabulous wedding! We are both lucky to have worked with her professionally and can now say we count her among our friends as well :)
I had the pleasure of working with Annie from Madison & Ella for my wedding month of coordination. I would absolutely recommend Madison & Ella to any bride out there! Annie was extremely professional and helpful with all aspects of my wedding coordination. Right off the bat she contacted all of my vendors and took over dealing with them which made the time leading up to my wedding absolutely stress free! She was available for any questions or updates that needed to be answered or made. We met a few different times leading up to my wedding where we discussed my wedding vision and Annie truly made that vision come to life! Her team set up my ceremony and reception spaces and I cannot express how AMAZING they made it look! The actual day of went smoothly with their help! Annie made sure that we stuck to our timeline and that the day flowed. She even stuck around until after dessert and helped to clear the reception venue. I would 100% recommend Madison & Ella to anyone, I promise they will help make your special day that much more amazing!!!!!
Madison & Ella has been mentioned inside these other vendor profiles:
Madison & Ella Endorses the following vendors
SDE Weddings are such a treat to work with and they produce such fantastic work.