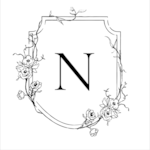 Nóbl Events Inc.
Profile information for "Nóbl Events Inc." could not be found. Limited Information for "Nóbl Events Inc." is being displayed.
Vendors Similar to Nóbl Events Inc.
Working with Kirsten and the team at Nobl events was a wonderful experience! Kirsten is highly professional and knowledgeable and makes the wedding planning process enjoyable. Through getting to know us, our interests, and our values, Kirsten was able to bring the wedding of our dreams into a reality. The vendors she connected us with were phenomenal and the perfect fit for our wedding. Every last detail of the day was carefully considered and planned. Small and thoughtful touches were weaved throughout our wedding that made it even more magical. We still cannot get over how special our day was. I would recommend working with Nobl without any hesitation - we are so thankful that we did!
Kirsten and her team at Nobl Events helped make our day perfect. I hired Nobl Events for day of, and the service I got was beyond my expectations. From the day I hired Kirsten, she always said I could email her anytime with questions and concerns. She is extremely organized and well prepared. Our day would not have gone so smoothly without this team. She is so easy to talk to and get along with and always valued our opinions and what we wanted for the wedding. She attended meetings with me and was at the rehearsal to help put things together. On the day of the wedding, the team pulled everything together and made the day so beautiful. If there were any problems, we did not hear of any of them. We could not be more appreciative of Kirsten and her team!
We first hired Nóbl Events before the Pandemic to help us organize and navigate our wedding day. But once we had to consider postponing our event seriously, Kirsten went above and beyond to make sure that we were taken care of and didn't have to stress all of the details that come with postponing a wedding. When our postponed event looked like it couldn't happen as originally planned, Kirsten helped us ensure that we at least got something for the money we had already spent. With Nóbl Events' help, we were able to put together an intimate event that was even more stunning than I could have imagined. Our guests loved everything they put together for us, and I could not have asked for anyone better to help make something magical happen for our family and us. Highly, highly recommend!
CH Catering/Backyard Brisket BBQ
September 2020
It was such a pleasure working with Kristen @Nobel events. They are organized and communicate well. I look forward to working with them again. I will recommend to anyone looking for a wedding planner.
Kirsten is professional, attentive, thorough, and most importantly (in our opinions), friendly, warm, and responsive. Kirsten helped coordinate our wedding, touching base with us a few times several months prior to our wedding, and then transitioned into a much more involved role a couple months out. We met with over 20 wedding coordinators and planners, each with their own style, experiences, and methodologies. Kirsten stood out to us immediately with her genuine excitment, openness, and hospitality towards our vision (which were very rough and vague at the time). As a small but important example, many other planners we talked to were caught off guard by the various common/traditional aspects of weddings that we did not want to include in ours, meaning that our wedding would not follow their "recipe". Kirsten, on the other hand, respectfully listened to our ideas and candidly offered insightful suggestions, while remaining accepting and open-minded. As we were warned, the final month and week leading up to the wedding are quite busy and can be extremely stressful, but having Kirsten by our side and taking care of all the final details really made it much calmer and enjoyable for us. There is no shortage of things to be done in the final weeks - having someone that has experience and that you trust is invaluable. On the day of, Kirsten and her team worked tirelessly to make sure that our ceremony and reception area, caterer, musician, officiant, AV technician, flowers, stationery, decor, and many other things that we did not notice were all present, set up properly, and ready to go, all in the span of under 2 hours (due to restrictions from the venue). Even though a couple minor things were missed, Kirsten and her assistants helped turn our year of planning into a reality. We still had a very busy day, but we were able to actually enjoy our wedding that much more thanks to the efforts of Kirsten and her team. We have so many other positive things to say about Kirsten. She played an undoubtedly huge part in turning the day into our perfect wedding. We are extremely appreciative and thankful to have been able to work with Kirsten and Nóbl Events.
Nóbl Events Inc. has been mentioned inside these other vendor profiles: