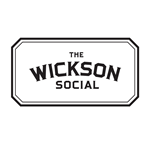 The Wickson Social
Profile information for "The Wickson Social" could not be found.
Vendors Similar to The Wickson Social
I went to this place on the first snow day. I wish I came here for personal experience instead of business lunch since the vibe was so amazingly romantic I love the interior design which somehow matches with outside surroundings (I dont know why lol). The girl serving us yesterday was so lovely and attentive. Food was yummy in an appropriate portion . Gonna come back for sure.
josh resnick
October 2019
Great food. Burger and fries cost as much as holy chuck or Burger priest but way better. Curry appetizer spicy perfection. Ask about corkage fee or desert plating fees before bringing your own - We got hammed on those.
Great local spot for drinks! Good bar selection and very good cocktails, including some barrel-aged ones from time to time. They have a good selection of rotating taps. The food is good overall with nothing I can say that stands out, but nothing which really disappoints either. $1 oyster nights on Thursday as well!
Great place. Lovely hosts. Cool relaxed vibes. Concise menu which I liked. Flights of taps. Smoked 8oz steak was delicious. Bar man was a little (a lot) unsure of stuff (everything) but competent
We hosted an employee dinner here for about 40. The team loved the ambiance, the food and drinks! Most of the team ended up staying till closing because they were having a great time. Thanks for a great evening!
The Wickson Social has been mentioned inside these other vendor profiles: