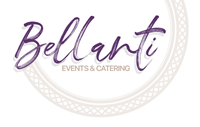 Bellanti is a Full Service Catering & Event Coordinating company located in Toronto.
With expertise in exquisite cuisine & extensive knowledge of luxurious events, Bellanti is able to offer their clients an interactive & personalized total event experience!
Bellanti constantly strives on excellence and is consistently evolving within the food & hospitality industry's growth.
The combination of our Executive Chef Laura Guanti and Lead Event Planner Natalie Bello, is a perfect balance between all the necessities within hosting a flawless event!
Company Overview
Company Overview
Contact Information
Name:
Natalie Bello & Laura Guanti
Title:Event Planner / Executive Chef