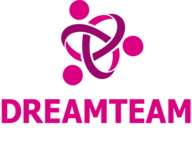 DREAMTEAM Hospitality and Events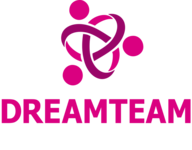 We're a team of passionate professionals who are experts in our craft, from waitstaff and bartenders to support staff and supervisors. We handpick our team members to ensure that they bring their unique skills, personality, and energy to every event we cater.
​
Our services are tailor-made for the discerning tastes of caterers, event planners, convention centers, and venues who demand nothing but the best. We're not just in the business of delivering great service; we aim to create a sensory experience that will leave your guests in awe.
​
At DREAMTEAM Hospitality & Events, we believe that the key to a successful event is the people who make it happen. That's why we invest in our team's training and development, so they're equipped with the skills and knowledge to anticipate your every need and exceed your expectations.
​
So, whether you're planning a corporate event, a wedding, or a celebration of any kind, let DREAMTEAM Hospitality & Events be your partner in creating unforgettable moments. Let's make magic happen!
We hired Dream Team for our wedding reception (one bartender, one server and one supervisor). They truly went above and beyond. We worked with Ray as the Supervisor, which meant giving him the schedule for the event and he led the team to take the food from the caterer, set up dinner and dessert, and help us keep time for key parts of the evening (e.g. remind us when it's time to set up for speeches, etc.). We gave Ray quite a list to help us stay on top of and he was excellent. The bartender and server were really friendly and did an excellent job. At the end of the night they organized all our stuff to help make the teardown for the event easier for us the next morning. Beyond their job, Ray was helping elderly guests down the stairs, bought ice when we ran out, they really took initiative. The whole team were genuinely good natured, honest and kind people, highly recommend!
Great Service and gray staffs.
I'll recommend them to everyone.
Ali
Manulife Toronto
June 2023
Energetic and kind staff always willing to give an extra mile with the service operation.
Best wishes for the Dream Team family!
Having worked in the hospitality industry for over 25 years, the level of customer service I require for my clients is essential to not only my clients but for my company. DreamTeam is that and more. Ray and his team have attention to detail mastered!! Without a doubt I will continue to use DreamTeam for many years to come. Highly recommend!!
Muse Event Space
June 2023
Having worked with some amazing clients we know the value of having great staff. Dreamteam has been an incredible vendor, assisting us in over 100 events! We couldn't be happier.
Congratulations and thank you to the dreamteam for always assisting us for the best service possible!
We've worked with plenty of staffing agencies but DREAMTEAM will always be our favourite and go-to! We highly recommend them for any event.
I've worked with DreamTeam Staffing many times and as far as I can tell they are the finest staffing company in Toronto. Not only are their staff friendly, they are professional, knowledgeable, hard working and always on time.
The management are incredibly easy to work with and always expanding their roster of qualified staff so there are never disappointments with getting workers.
I wish them all the success in the future as the industry grows rapidly after such a lengthy closure!
DREAMTEAM Hospitality and Events has been mentioned inside these other vendor profiles:
Company Overview
Pros I Know
Bellanti Events & Catering