Staff Shop Inc.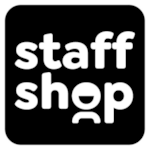 Elevating People, Business and Experiences!
Staff Shop Inc. is an independent, full service staffing firm, born in Toronto and providing Temporary Staffing, Direct Hire Staffing, Payrolling Services & Consulting Services to our clients across North America & the Caribbean. We typically operate heavily in the Hospitality & Event Staffing space (Front of House, Back of House Culinary, Promotional Staff) however, we pivoted to Staffing Essential Services in support of the COVID-19 crisis. We added Cleaning & Disinfecting, Housekeeping, Light Industrial, Retail, Security & PPE to our service offerings.
Our Temporary Staffing Specialists source and hire staff. Once an order is placed, trained, insured and government-approved T4 employees on our payroll are sent to your work site for short or long-term assignments. Temp-to-hire is always encouraged, since we know you will love our staff. Clients are invoiced per hour, per employee.
Our Direct Hire Specialists help secure valuable, contract and/or full-time employees within various industries across North America and the Caribbean.
Our Payrolling Services designed for organizations who source their own employees or contractors, and prefer to appoint Staff Shop as the employer of record to carry payroll burdens, insurance and process invoicing/reporting. Our mark-up times multiplied by the pay rate will apply as an administration fee and clients are invoiced weekly.
Our Consulting Team provides guidance for businesses including writing and design deliverables for branding and marketing as well as assistance with incorporation, health & safety initiatives, productivity tools and more. They also support job seekers with resume writing, interviewing skills, and career coaching.

Our unique remote access and technology allows Staff Shop to recruit and manage the business and employees from anywhere in the world. We have strong partnerships with affiliates across North America and the Caribbean, with a focus on global expansion.
Our Founder & CEO Jennifer Menard grew up in Hospitality, and started the business in 2011 under Bagg @ Your Service a division of The Bagg Group (now TalentWorld by Garda). Its list of clients and candidates grew through large successful events like the Rogers Cup, the Honda Indy Toronto, the Ride to Conquer Cancer, large annual music festivals, sporting venues, and many other hospitality environments. In 2018, Jennifer purchased the service line she had created and Staff Shop Inc. was born. Staff Shop now boasts an innovative remote working environment, strong outsourcing partners, hands on technology for its employees, and an engaged and dynamic team of recruiters dedicated to the continued growth of the company and living out its values of Faith, Passion and Freedom. Committed to our value proposition of "Elevating People, Business and Experiences!" the Staff Shop Stars continue to grow, with an innovative approach and relentless dedication to our mission/vision: We exist to elevate people, business and experiences by creating staffing solutions built with integrity and purpose. We achieve that success by honouring human values and effective, efficient business practices.
STAFFING SOLUTIONS BUILT WITH INTEGRITY & PURPOSE.
I know the team at Staff Shop, and have been consistently impressed by their commitment and professionalism. This is a team who will ensure your next event is an exceptional success!
I requested one staff to serve during a New Year's Eve party at my home. It was for a four hour period and turned out to be my first great decision of the new year. The staff member, Emily, was very efficient, friendly, professional and, most importantly, allowed me to enjoy my own party. When she left, she cleaned as much as she was able and left everything in good order. The company and Emily understood my needs and addressed everything that I hired them for. Highly recommended!
Alyson Schmidt
August 2019
I have used Staff Shop Inc. (formally Bagg at your service) for several years, and they do a great job. The people I deal with are prompt, professional and extremely friendly, they respond quickly to my requests at any time of the day or night (or weekend!). I have sometimes needed last minute staffing and they have always come through with my requests, even with sometimes very little notice. The quality of staff that is provided is very good, they are professional and well trained. I have many staff that return time and time again to help us out with our events. I would highly recommend Staff Shop for anyone's staffing needs.
They cancelled on me 5 days before my event after I signed contract.
Great place to work for !!!
Staff Shop Inc. has been mentioned inside these other vendor profiles:
Company Overview
Company Overview
Pros I Know
Le Germain Hotel Maple Leaf Square
Deals & Packages
What services are included with this Package:
1 server + 1 bartender for 4 hour of service
Both staff are trained and smart serve certified
---
What services are included with this Package:
1 cleaning staff for the 4 hour shift
Symptoms free with valid covid test results, face mask and gloves
---
Here's the Fine Print:
The final discounted price for disinfecting services will be determined by the size and needs of their facility upon request
This package is exclusive to EventSource.ca visitors. To redeem, you must mention you found this package on EventSource.ca.