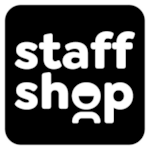 Staff Shop Inc.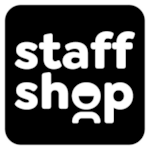 Staff Shop Inc. is an independent Hospitality & Event Staffing firm based in Toronto, and servicing across North America and the Caribbean. Services include; Temporary & Direct Hire Staffing, as well as Payrolling & Consulting Services. Our clients include; food services companies, caterers, special event venues, large annual events and private clients. We have trained and insured employees in the following classifications: • FOH (Servers, Bartenders, Event Managers) • BOH (Dishwashers, Prep Cooks, Cooks, Sous Chefs & Chefs) • PROMO (Brand Ambassadors & Promotional Representatives), Production and Facilities.
I know the team at Staff Shop, and have been consistently impressed by their commitment and professionalism. This is a team who will ensure your next event is an exceptional success!
I requested one staff to serve during a New Year's Eve party at my home. It was for a four hour period and turned out to be my first great decision of the new year. The staff member, Emily, was very efficient, friendly, professional and, most importantly, allowed me to enjoy my own party. When she left, she cleaned as much as she was able and left everything in good order. The company and Emily understood my needs and addressed everything that I hired them for. Highly recommended!
Alyson Schmidt
August 2019
I have used Staff Shop Inc. (formally Bagg at your service) for several years, and they do a great job. The people I deal with are prompt, professional and extremely friendly, they respond quickly to my requests at any time of the day or night (or weekend!). I have sometimes needed last minute staffing and they have always come through with my requests, even with sometimes very little notice. The quality of staff that is provided is very good, they are professional and well trained. I have many staff that return time and time again to help us out with our events. I would highly recommend Staff Shop for anyone's staffing needs.
They cancelled on me 5 days before my event after I signed contract.
Great place to work for !!!
Staff Shop Inc. has been mentioned inside these other vendor profiles:
Company Overview
Company Overview
Pros I Know
Le Germain Hotel Maple Leaf Square