Tonbara Management Group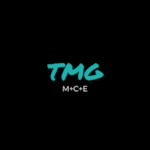 Welcome to Tonbara Management Group (TMG), a premier marketing and consulting firm in the event and entertainment industry with a global reach. Our expertise lies in helping our clients drive their brands through experiential marketing strategies, and providing event staffing services across North America.
Our events division is responsible for the development and management of events, ensuring our clients' brands are highlighted through customized experiential marketing strategies. Our team also provides experienced staff to brands and other agencies across North America to implement their XM strategies.
At TMG, our mission is to help our clients reach their full potential by developing custom strategies tailored to their specific needs. Our vision is to become a leading global sports and entertainment agency, with the capability to serve clients in diverse capacities. We operate with integrity, passion, ownership, and collaboration as our core values.
Thank you for considering TMG as your partner in the event and entertainment industry. We look forward to the opportunity to work with you and help you achieve your goals through experiential marketing and event staffing services.
I worked with Tonbara Management Group for a number of large sporting events and our retail staffing needs.
They were professional, easy to work with and delivered great service during the execution of the events.
I would highly recommend them and will be using their services again for future events.
Tonbara Management Group has been mentioned inside these other vendor profiles: