Newly engaged? First off, Congratulations! Once you've taken some time to celebrate with those near and dear to you, it's time to start planning your big day.
With all the decisions that need to be made and all the things that need to be done, this can very quickly become an overwhelming time – but fear not! To help you kick start your wedding planning, we reached out to a few of Toronto's talented wedding planners and compiled a list of the first things you should do as soon as you get engaged. If you have any wedding planning questions, feel free to leave them in the comments below and we'll do our best to make sure it's answered! Happy Planning!
---
1. Share the news!
Let your friends and family know the big news! Many of them were probably waiting for this so they will be excited to hear about this joyful step in your life. If you have decided when and where you're planning on having the wedding (especially if you are planning a destination wedding) make sure to let the people on your guest list know your plans just as soon as you can. If you truly want them present at your wedding, it is important that you share the details with them so that they set the time aside to celebrate with you before they make alternative plans.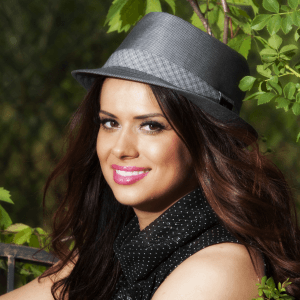 Roxy Zapala
Wedding Planner
Art of Celebrations
In this age of social media, couples instantly share their engagement news through Instagram. However, this does not replace a save the date which is directed specifically to your guest list either by electronic
or printed format. An electronic save the date saves time and money and is the media of preference for today's couples. It also gives couples the opportunity to communicate their wedding website where guests can get more information about their love story, their wedding details and any other upcoming events.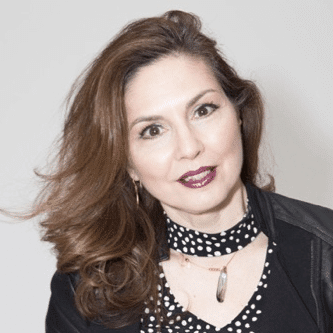 Helen Pispidikis
Event Planner/Designer
Weddings by Design
Vendors Featured in this Article
2. Celebrate/throw a party!
Getting engaged is very exciting and definitely something to celebrate! What better way to do this than to throw a party so that your closest friends and family can join in your excitement?! An engagement party is the perfect opportunity to throw tradition and protocol to the wind and to just have fun! It's the perfect sneak peek into the fun which is to come at your wedding celebration as well as the perfect opportunity for your families and friends to get to know each other.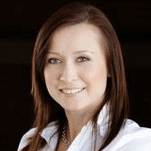 Malvina Chevolleau
Wedding and Event Design
Fabulous Occasions
Everyone wants to celebrate you when you get engaged! It's the start of your wedding journey and sets the tone for your wedding. It also gives you an opportunity to take it all in and let the excitement build up for your big day!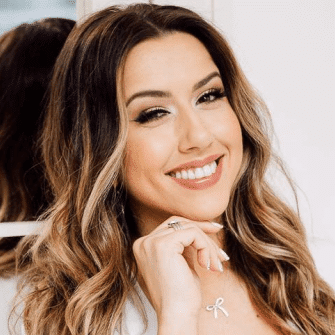 Anya Bortnik
Owner & Lead Planner
La Chic Soiree
3. Draft a guest list
It might seem difficult to decide on a guest list so early into the wedding planning process. It is important to have at least a rough idea of the number of guests attending as this will help you with other aspects of the wedding like budgeting and which venues will be appropriate for your size of wedding. Put some time aside to sit down with your partner to make a list of who should be invited. You may need to speak to your families about this as well to end up with a realistic idea of the guest count.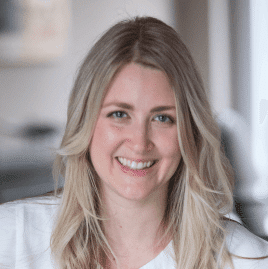 Alana Klein
Owner & Lead Planner
Swoon Weddings & Events
Creating a guest list everyone is happy with can be one of the largest challenges you'll face throughout your planning process. But having an idea of how many loved ones you hope to host is crucial. You can't make an accurate budget without an estimated guest count as your numbers will dictate what style of venue you should start looking for. This will also give you a jump to being on the same page as any parents or family members who will be involved in your planning. If you're not aware of the list of 50 friends both sets of parents want to invite, planning can get off to a rocky start. That is a crucial detail if you're envisioning an intimate day with your nearest and dearest. Have the talk early and make sure expectations match.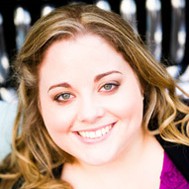 Melissa Lukan
Wedding Planner
Lustre Events
4. Insure your ring
Couples often put this off, but it's worth it. You'll be devastated if your ring is lost, stolen or damaged and I know several people who have had to replace theirs - including a bride whose ring went down the bathroom sink the day of her rehearsal. While they were removing the pipes to retrieve her ring, it was sawn in half!
You'll be devastated, and without insurance, it can take a while to be able to afford a replacement.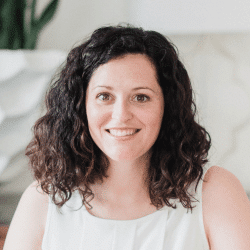 Krista Jane
Wedding Planner
KJ & Co.
5. Set a budget
Setting a preliminary budget will give you a clear vision of the cost for your wedding. It is the most important decision you'll have to make during your wedding planning process. You can either start by setting the total budget and then breaking it down into the categories and allocating money accordingly or you can start with getting a few quotes for each category in order to figure out your total budget. In either case, it is very important to get organized by picking your top three priorities and allocating a little extra money for them. There is no right or wrong when prioritizing categories, each couple and even each individual has different priorities! Of course if you will be hiring a wedding planner, she/he will be able to create an estimated budgeting sheet for you and get quotes from vendors to compare.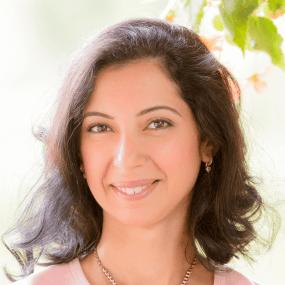 Fidan Ismayilova
Founder and Planner
Designed Dream Weddings
I often find clients really have no idea what they should expect to be spending on their wedding – which completely makes sense, as most haven't planned a wedding before! Unless you have an unlimited budget (which most don't!), this can become stress inducing rather quickly. When working with clients, I sit down at the very beginning of the process and review each category of wedding planning in detail. It helps them to understand the ranges they can expect to see when it comes to everything from venue, to florals, to stationery. While often eye-opening, doing this before any of the budget has actually been spent is helpful in then allocating funds to their priorities, such as great food and amazing photography vs. other items they may be able to live without.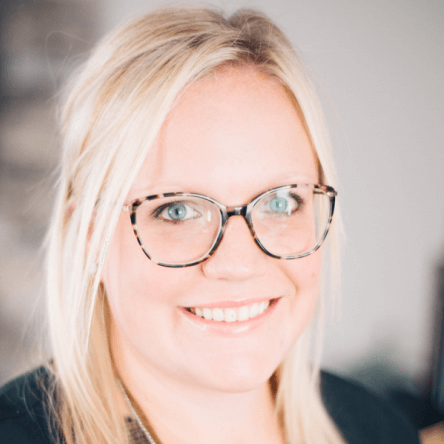 Caryn Leith
Wedding Planner
As You Wish Weddings
6. Choose your wedding party
They may be siblings, cousins, or best friends but that doesn't automatically qualify them to be in the wedding party. Choose your attendants with care and be respectful of their time as well as their financial situations. Bride's sometimes forget how expensive it gets to be in a wedding party and put a little too much financial burden on their attendants.
Keep the size of your wedding party under control – you don't need to have an entire football team in your wedding party. Four bridesmaids and four groomsmen is pretty average these days. If it is too difficult to choose among many friends and you really don't want a big wedding party then consider having a best man and maid of honour only (perhaps your siblings or even your parents) or having only children in your wedding party.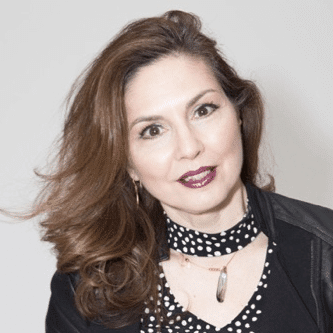 Helen Pispidikis
Event Planner/Designer
Weddings by Design
You don't have to ask them as soon as your partner pops the questions, but it doesn't hurt to consider who you want by your side in advance. Your bridal party will have an effect on your budget, particularly for flowers, but also if there are other items you would like to foot the bill for them, such as wardrobe, hair and makeup, or gifts. Not only that, since they're such important guests, you'll want to let them know well in advance to save the date, especially if it will require travel plans or extra time off work.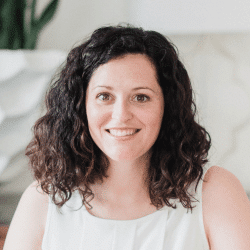 Krista Jane
Wedding Planner
KJ & Co.
7. Start a wedding savings account
Everyone knows that weddings can get very expensive. It's wise to set a budget right from the get-go and know just how much of the wedding will be paid for by family and how much by the couple. Most people, however, set their budget too low as they tend to miss some vendors and miscellaneous items that are necessary at a wedding but may not be as obvious (such as day-of stationery, bridal party gifts, etc). Having a savings account and contributing to that account on regular basis is probably one of the wisest things a couple can do in order to avoid being overwhelmed with wedding related expenses. Even if you are not planning on getting married right away, it is a good idea to start saving right away. This way you can easily pay for those last minute wedding expenses that you might not have thought of before. Wedding planning is supposed to be an enjoyable process, but a lack of sufficient funds for the big day can turn this supposedly fun time into a very stressful one. As a wedding planner, that is one thing that I always try to remind my couples – wedding planning is not meant to be stressful!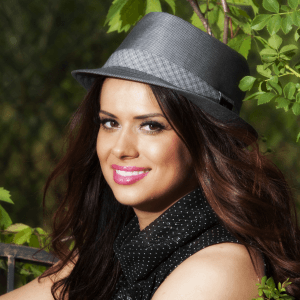 Roxy Zapala
Wedding Planner
Art of Celebrations
This one is super important and often over looked! All brides want the perfect wedding, and that comes at a cost. So its always great to start up an account that you can keep track of all your wedding expenses. It's such a hectic yet exciting time, you want to be as organized as possible when it comes to deposits and payments, this way you are aware of what you are spending per vendor.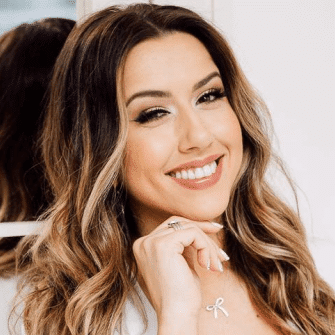 Anya Bortnik
Owner & Lead Planner
La Chic Soiree
8. Set a date
Are you into the fresh feeling of spring with budding blooms, or are you more of a couple that likes a fall walk with a hot apple cider in hand? Get a sense of what season you would like to get married in. Has your engagement sparked so much excitement that you want to start planning for an immediate party that you have basically thought about daily since you were a child? Or maybe you want to enjoy this meaningful time at a slower pace. Either way, knowing when you need to start actively planning to secure your venue and other major vendors will give you a great head start!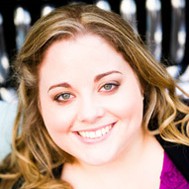 Melissa Lukan
Wedding Planner
Lustre Events
When setting the date, there are usually several things that should be taken into account.
1. Season: getting married in summer and winter makes a big influence on your wedding style, location, and your mood.
2. Symbolism: you may want to get married on the day you first met, or you may apply the traditional methods to pick the wedding date in some cultures; for example, Chinese couples may use the Chinese calendar to pick the auspicious date.
3. Price: the price is always inevitably higher in the high seasons in Toronto, generally from May to October. Also, Saturday nights are usually more expensive than Fridays and Sundays.
4. Holiday: some guests may not want to combine their holidays with a wedding (and airfare and accommodation costs typically spike during these times of year), so make sure you check the calendar before booking your wedding during a holiday or long weekend and consider the pros and cons carefully.
5. Venue: If you are in love with one particular venue and have your heart set on having your special day there, it is always better to check with that venue for its availability before setting the date.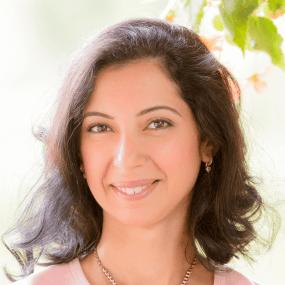 Fidan Ismayilova
Founder and Planner
Designed Dream Weddings
9. Pick a venue
With popular GTA venues booking up 18 months in advance, couples often feel pressure to book their venues immediately. And while time is of the essence, carefully evaluating a venue before signing on the dotted line is equally important. A few key points to consider:
1. Customer Service: was the person you met with helpful, knowledgeable, responsive, excited for your wedding? This is also a key time to bring a wedding planner on board – with their experience, they'll be able to give you the inside scoop on what a venue may be like to work with.
2. Rain Plan: this is a big one. Make sure you are just as happy with ceremony plan B, as you are with plan A. Booking your venue for it's gorgeous outdoor space, only to have your wedding fall on a less than ideal weather day can lead to major disappointment.
3. Fees: ask about any additional taxes and gratuities that will be charged over and above the per-person cost or minimum spend. With 13% HST and an 18% average gratuity, these fees can add up quickly and have a huge impact on your overall budget.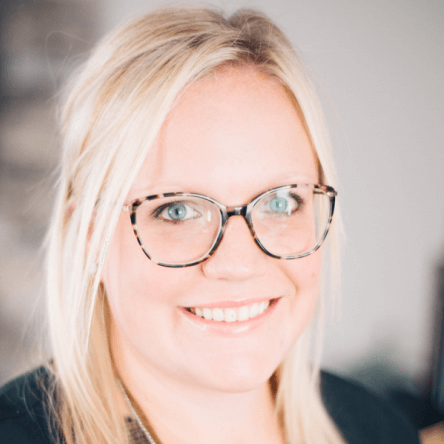 Caryn Leith
Wedding Planner
As You Wish Weddings
Your venue sets the entire tone for your wedding. Deciding right away what style wedding you want will help you narrow down venue choices. If you want a modern wedding, but are looking at rustic spaces, your décor might feel disconnected from the space. Choose a venue that feels authentic to you and your partner – one that will enhance your theme and be able to accommodate your guest list. If your venue fits well with the style you want, it might help you save money on other aspects of the wedding, like décor.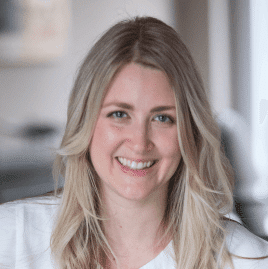 Alana Klein
Owner & Lead Planner
Swoon Weddings & Events
Featured Vendors in this Article