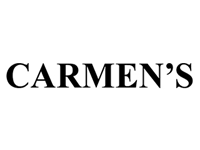 Carmen's Banquet Centre is the perfect venue for unforgettable wedding ceremonies and receptions, elegant galas, and sophisticated social events. Able to accommodate up to 1000 guests, our ballrooms are a perfect blend of classic and modern design – a blank canvas suitable for any event type or style preference. The versatility of the space, combined with our all-inclusive packages and culinary offerings, provide endless possibilities for your next special occasion or event.
Our history of success sets us apart: the event planning experts at Carmen's have been creating extraordinary experiences for clients and guests for over three decades. Whether you're planning a wedding or a fundraiser, you can rest assured that our professional team will give your event the attention to detail that it deserves, and that your guests will leave impressed with our impeccable service, exceptional cuisine and impressive venue.
This vendor does not yet have any EventSource reviews. Be the first to leave one!
I'm very sad that I have to post this review, and have thought very seriously about whether or not I should.In the end I realize that just as I was hoping to have a stellar wedding day here,so will other young couples and they should be aware of what can go wrong.The following is a recount of all the actions taken by the staff at Carmen's that resulted in our wedding day being effectively ruined.1.Ceremony hors d'ouvres - served late and significantly less in quantity than what was promised,paid for and agreed upon as per the contract.What was supposed to last 1 hr lasted barely 20mins.Staff was also rude to the MOTB and created an embarrassing situation by promising to serve food inside the hotel (sun outside was quite strong)and then refusing to do so after the guests moved inside2.Reception hall decor - macaroon stand was left completely empty the entire night until the mother of the bride personally filled it after the dinner service-gum paste flowers that were brought in for the cake were falling off until I personally fixed them after the entrance3.Contract stated that Carmen's staff were to open bottles of champagne as the bridal couple was announced and walked in,but it was delayed and opened after we had walked by4.Food service - professionalism during dinner service was lacking.Few tables admitted their food came out very late and was cold-The chicken option was to be brought out 10 mins after the steak,but was brought out almost 40 mins later.The guests that had chicken only options were made to wait until the chicken came out and were not served anything in the meantime.-some tables requested water and it was never brought,had to get it themselves from the bar5.Dietary restrictions - THIS ONE WAS THE WORST!!one couple in particular was vegetarian,received the culde de verde soup(meat soup)then taken away when they advised the waiter that they are vegetarian.They were then brought a BEEF soup that was NOT PART OF OUR MENU and had that taken away as well,then NOT replaced with anything.They were brought the steak entree and taken away,then chicken and taken away and again was not replaced with anything.This couple were only able to eat the salad placed in the middle of the table about 2hrs into dinner and LEFT HUNGRY-none of the staff was informed as to the different dietary restrictions, and ended up bringing out the wrong food to the wrong guests,despite a detailed count of each restriction in the floor plan that was submitted,and being reassured they knew what they were doing-the head table had 2 bridesmaids with a gluten-free restriction.They had to ask the waiter at each and every course whether or not it was gluten-friendly,at which point the waiter would not speak to them,but take their plates and bring out replacements, whether they wanted them or not6.Length of dinner - severely delayed.Dinner took 4 hours for 3 courses,which should only have taken 2hr - 2.5hrs.As a result the dance floor opened late,most of our guests had gone home,our dancing being cut down to about 2hrs instead of the original 6hrs we planned on7.Late night buffet - The maitre 'd should have realized and made an announcement or at least let the bride and groom know that no one was aware of the late night buffet.Instead,still untouched,staff were going to throw out everything,including traditional pastries WE brought in-staff lost one custom made cake decor piece, only returned 38.Smart Serve - bar staff to have smart serve certification-bartender served drinks to a guest even after OTHER GUESTS requested that person be cut off-others were served to the point of visible intoxication9.Carmen's Hotel - father of the bride requested multiple times that certain guests rooms be charged to his card and that the guests not be asked for payment.Those guests were still asked for their payment information upon check inI had placed such trust in Carmen's staff for my wedding day, being reassured that they were qualified and professional enough to follow instructions. I am disappointed to say that was not the case at all.
From the moment my husband and I walked in the door to come tour the facilities to the moment we left at the end of our wedding night, exhausted and filled with happiness, Carmen's made the experience incredibly simple. They were there every step of the way to answer questions and give suggestions. The staff, the food, the decor - we loved it all. I still think of our wedding cake and how damn good it was. Thank you, Carmen's!
Amanda Lucchesi
January 2020
My husband and I had our wedding reception in August of 2019 at Carmen's and we are so happy with our decision! From start to finish, the staff truly know how to ensure your vision comes to life. When we walked into the room before our guests arrived, it was exactly as we pictured it! Andi is truly one-of-a-kind! He was always so attentive and helpful in ensuring our dream wedding became a reality. Karen ensured all of the many details for the evening were noted and properly executed on the day-of. Our Maitre D' was incredibly helpful throughout the evening as well. John truly out did himself with the meal, especially the antipasto buffet! The serving staff were very professional during the entire evening, too. We utilized some of their decor and had other elements brought in but it all worked seamlessly. We are so thrilled with how everything came together for our special day and highly recommend this venue to other couples!
Got married this past weekend and it was a great weekend!Hannah, Vanessa, Teresa, and Cosetta.. You made our day all the more special by ensuring everything went perfect. Great job everyone! From the beginning of planning everything with Terry and Heather, to the moment we left the Dolce room, the entire experience from start to finish was wonderful. We did run into a small hiccup with the DJ, but Heather was able address before the wedding day, so no big deal at all. We had ample time to see the room set up, and add our own personal touches or make adjustments if we wanted.Again, thank you to everyone that helped out with our wedding!
Kelly Pontes The Modern Goddess
February 2019
The facility itself is well-kept and maintained. The staff that deal directly with clients are very friendly and accommodating. Carmen's offers different menu options when booking your event. They offer in-house items and linens that you may choose from. Should a client want more variety of products and linens they share with you information in which businesses you can connect with to get Decor services and such.
Carmen's Banquet Centre has been mentioned inside these other vendor profiles:
Company Overview
Company Overview
Venue Features
On-Site Ceremonies
Wheelchair Access
Free Parking
Audio/Visual
Wi-Fi
Outdoor Facilities
Catering Information
On-Site Catering
Off-Premise Catering
Kosher Food
What other amenities are available?
Dressing Area, Coat Check, On-site parking, Overnight Accommodations
What event items can your venue provide directly?
Audio Visual Equipment, Barware, Chairs, China, Dance Floor, Decor, Drapery, Flatware, Furniture, Glassware, Lighting, Linens, Tables
What type of dining options are available?
Buffet, Cocktail Reception, Family Style, Food Stations, Plated Menu, Tasting Menu
What type of bar options are available?
Open Bar, Cash Bar, Bartenders are included in the starting price for all bar options
What transportation and access is available?
On-Site, Free Parking, Wheelchair Access
Do you have a rental fee or a minimum spend requirement?
Yes
What services are typically included in your fees?
Bridal Suite, Set Up, Clean Up, Tables, Chairs, Linens, China, Flatware, Glassware, Lighting/Sound, Parking
Do you have a site fee for wedding ceremonies at your venue?
Yes
Which of the following are included in the starting price for bar service?
House Beer, House Wine, House Liquor, Signature Drinks, Bartenders
Map
1520 Stone Church Rd E, Hamilton, ON L8W 3P9