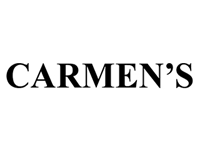 Carmen's Banquet Centre is the perfect venue for unforgettable wedding ceremonies and receptions, elegant galas, and sophisticated social events. Able to accommodate up to 1000 guests, our ballrooms are a perfect blend of classic and modern design – a blank canvas suitable for any event type or style preference. The versatility of the space, combined with our all-inclusive packages and culinary offerings, provide endless possibilities for your next special occasion or event.
Our history of success sets us apart: the event planning experts at Carmen's have been creating extraordinary experiences for clients and guests for over three decades. Whether you're planning a wedding or a fundraiser, you can rest assured that our professional team will give your event the attention to detail that it deserves, and that your guests will leave impressed with our impeccable service, exceptional cuisine and impressive venue.
Janet Claus
December 2020
Was greatly disappointed with the Christmas dinner. Paid $200 for a Christmas dinner: 4 slices of turkey, 4 scoops of each of the following-stuffing, mash potatoes, vegetables, less than 1 litre of soup and 6 mini cheesecakes. In all honestly this wouldnt feed 6 people- this was touted as feeding 4-6 people. I went back and was given 2 extra slices of turkey and two extra scoops of each side. Wish I could post photos here to show you how minuscule the portions were. So Christmas Eve Im left to figure out a plan B. Thank Goodness for Knights of Columbus. I paid 30% less for a fully cooked turkey with stuffing that would have fed a lot more than 6 people. Im just grateful KOC was available to help me. Ended up picking up my turkey on Christmas Day. This was an inconvenience I didnt need. Thanks for that Carmens. Lessons were learned. I wont be purchasing anything from Carmens ever again.
Rachel Frowen
November 2020
My husband and I had our reception at Carmens on November 6th, 2020 and we cannot say enough good things. Our wedding was originally planned for May 23rd, 2020 and due to the pandemic we had to postpone it. Karen and the Carmens team were amazing with communicating and accommodating while figuring out the postponed wedding date. As our November date got closer Karen reached out and offered us a second date in April 2021 to hold for us at no cost just in case. Because we postponed our wedding only a month and a half out of our May date we had pretty much paid our deposit for 150 guests. Due to restrictions our November date we only had 50 and our deposit was way more then what our 50 people reception would cost. Karen and Andi were amazing with accommodating how to use that money within Carmens. We ended up using it to pay our parents and wedding partys hotel rooms as well as had a brunch the next morning back at the banquet centre. My husband and I did not mind at all keeping our money with Carmens because of how amazing they had been. The night of the wedding they were once again amazing. The Maître D' came and talked to me and told me to not worry about anything because it was our night. My husband forgot his phone in the limo and they told us they would take care of it which they did. Also the food was AMAZING. All in all not just our over all experience but COVID wedding experience with Carmens was amazing. Thank you so much to Karen, Andi and the Carmens team for making our experience the best it could possibly be.
Andrew Vanderwoerd
October 2020
My wife and I just had our wedding this past weekend at Carmen's. After having an original date back in May and having to reschedule, we finally made it to our new date.We were both SO happy with everything at Carmen's. They made the rescheduling and re-planning process so easy and stress free. We mostly dealt with Karen (who was amazing all the way throughout), and Andi was our day-of contact at the hall ( who was super helpful on the day). Everyone we dealt with at Carmen's was dealing with something they could have never imagined would happen, a global pandemic, and they adapted so quickly and made the wedding still feel like such a special day.The wedding went off without a hitch, and went smoother than we could ever have expected. From our DJ Jeremiah, to our servers Andrea & Spencer, and the bartender Steve, everybody was so helpful. All our guests raved about the service.Last, but not least, the food was incredible. All our guests talked about how great the food was and actually how MUCH food there was. Nobody went home hungry. The apple peach cobbler dessert was quite the hit with our guests.Again, couldn't recommend Carmen's more if you're looking for somewhere to get married.
Schenelle Dias
October 2020
I had my wedding at Carmens Banquet during the pandemic and the Carmens team was so helpful in every single step of the planning / set up and take down.A special thank you to Andi, Karen, Spencer and Andrea. You guys made our day more than special.The decorations provided by the venue, the food, the service was ALL amazing !I would highly recommend this venue for anyone having a big or small wedding.
Andi P. is amazing! Carmen's and Andi have been so awesome and accommodating with the whole COVID situation with rescheduling. You can tell they genuinely want you to have a good experience and want everything to work out perfectly! Andi, was super professional and always replies promptly! His honesty and professionalism are the reasons why we booked with Carmen's. Thanks again, we greatly look forward to our big day early next year!Regards,D&N
Carmen's Banquet Centre has been mentioned inside these other vendor profiles:
Company Overview
Company Overview
Venue Features
On-Site Ceremonies
Wheelchair Access
Free Parking
Audio/Visual
Wi-Fi
Outdoor Facilities
Catering Information
On-Site Catering
Off-Premise Catering
Kosher Food
Deals & Packages
Free ceremony
Enjoy a free wedding ceremony when you book an intimate wedding package sunday – thursday! available until february 2021.
Savings: Free offer
Expiration: 12/31/2021
What services are included with this Package:
3 hours
50 guests
Dedicated event planner
A virtual or in-person site visit (limited to 4 guests)
A curated list of seasoned and professional vendors to choose from**
Ceremony set up
Arbor and signing table with linens
White padded folding chairs
Ceremony music through in-house system and microphone
Mini reception set up bistro-style for 50 people***
Sparkling wine toast
---
Here's the Fine Print:
*guest numbers are subject to change and are based on most recent government guidelines.
**our partner vendors have been hand-selected to deliver exceptional services to enhance your special day. We are happy to coordinate these extras on your behalf. Please note, these services are additional costs.
***food and beverage not included in package, but are available as an add-on (see details below).
This package is exclusive to EventSource.ca visitors. To redeem, you must mention you found this package on EventSource.ca.
What services are included with this Package:
Three course menu
Four hour all-inclusive bar
Fully decorated ballroom
Honeymoon suite at the C hotel
Free ceremony*
---
Here's the Fine Print:
*ceremony: free ceremony when you book sunday- thursday | $1250+hst friday-saturday
**maximum # of guests, $100pp + 17% facility Fee + 13% HST
This package is exclusive to EventSource.ca visitors. To redeem, you must mention you found this package on EventSource.ca.
Map
1520 Stone Church Rd E, Hamilton, ON L8W 3P9