Esther Marcus Events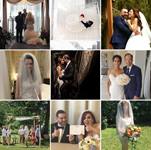 Esther Marcus Events provides creative and stress free planning for all your events -- whether big or small. We offer full service, day-of and customized packages because no two events are exactly alike.
We emphasize the enjoyment of your planning experience and do everything to ensure you feel like a guest at your own affair.
Let us worry about all the details so you don't have to... you'll be happy you did.
Company Overview
Company Overview