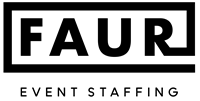 FAUR Event Staffing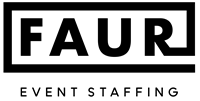 Faur Event Staffing (https://faureventstaffing.com/) is a full-service premium event staffing firm. We provide experienced wait staff, bartenders, veteran mixologists & flair bartenders, mobile bar service, brand ambassadors, bottle service personnel, personal butler service and VIP concierge attendants.
With thousands of successful events executed, large and small, corporate and private we have experience staffing both large 100+ person staffing orders as well as boutique event experiences for private home/office events. We never overcommit and with half a decade of experience running premium events throughout the GTA and beyond (including Muskoka & the Niagara region) we work closely with award winning venues, top rated caterers and a large volume of private home and corporate events.
Our excellent transportation arrangements allow us to serve far and wide and go well beyond the Greater Toronto Area. We can accommodate large requests with ease, even on short notice. We know you'd expect no less from a true and steadfast staffing partner.
Our charming and experienced staff are much more than highly competent professionals; they are truly gracious surrogate hosts. Treat your guests to a true first class experience and book Faur Event Staffing for your next great event. Reserve Now https://faureventstaffing.com/event-staff-for-hire/
Vendors Similar to FAUR Event Staffing
Andrika William
April 2020
I know its such a busy time for your company, kindly reply my email. Thank you.
I left a more detailed review on their Toronto location page!
Mary Fraser
December 2019
We used them for a small holiday party at our home and had lovely staff come in. Highly recommended!
I have had a relationship with Faur for over a year and a half now and it is always a delight. When they asked me to leave a review, I said of course! The staff are always on time, in uniform, and with a great attitude. All that combined with great communication with the Faur team makes for a happy Carly :)
Lovely to work with, I had a pleasure working and speaking with Maya. Most importantly, the staff are friendly and positive!
FAUR Event Staffing has been mentioned inside these other vendor profiles: