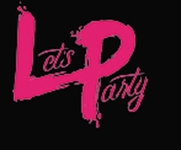 Let's Party Consultants
Vendors Similar to Let's Party Consultants
This vendor does not yet have any EventSource reviews. Be the first to leave one!
I was on the fence about hiring a planner, and thankfully I went through with it. Leena and her team were amazing. I booked with Let's Party Consultants for a day-of package, and I ended up asking them for lots of other stuff and nobody eve charged me extra. Leena responded to my questions so fast all the time and she had a lot of insight to things that I would never have thought of. I know I got services that I never paid for, and she was always saying that it was ok and it was her pleasure to help. She went above and beyond for me the whole time and on my wedding day, she was so sweet to everyone and so helpful. She guided everyone and I honestly never paid attention to anything because I know she had it all covered. I can't thank you guys enough - Leena and Ania you were amazing, and I will recommend you to everyone!
I just discovered your response to my original post and it truly disturbs me enough to warrant a response to it through another post, simply because of the outrageous lies. 1) We gave generic thank you cards to all of our day of vendors the evening of the event, so I'm assuming one of your coordinators who attended must have received it. I can only assume that might be what you're referring to? Otherwise please do not lie and imply you got some sort of personally written thank you note from us, as that is certainly not the case. 2) I have over a dozen emails between myself, husband and LPC regarding how disappointed we were of the service we had been receiving, and asking to get on the phone or meet in person. Do not lie and say that you were not "given the opportunity" over the course of months of going back and forth, when you know full well you were aware of our displeasure and wanted course correction. I also have an email where Leena admits falling short of the service. If you want me to share those emails back with you so you're reminded of our exchanges, happy to. I hate that I even have to respond to your rubbish response, alleging that I'm either lying or being outrageously unreasonable about the service and support that you provided us. I wish LPC no ill will but I cannot stand that your response is trying to discredit the experience we received.
I had the pleasure of working with Leena on a couple of events and during both of them she displayed a confidence and control that one could only wish to see in their event consultant. She is very personable, knowledgeable of the event industry and always has the clients best in mind. I would recommend Leena and the Let's Party Consultants without hesitation!
My husband and I had an incredible wedding experience with Leena as our day of wedding planner and also with her photography team ! The photographers were so thorough with all photo requests and accommodating out door temperature ! Leena and her asistant were beyond attentive and organized the day of. As a bride the stress of making sure everything was going according to schedule and going well was elimated. They took care of everything so I could focus on my guests and also enjoying the day ! Every detail was noted and taken care of. When something was not happening on time or missing I did not even know about it. For example Leenas assistant came to my mom and asked where the cake cutting knife was and we had not thought of that. Leena took care of it and I had no idea. They came with check lists that kept things organized, timely, and smooth. It would not have been the amazing day it was without their hard work the day of and that also of the photographers!
From the first time we met Leena at the Bridal Show, we knew she would make our wedding planning experience easy and fun.. Highly recommend Leena and her team to make your vision come alive. She is a hard worker and dedicated to making your special day unforgettable ...Thank you
Let's Party Consultants has been mentioned inside these other vendor profiles:
Blog Posts featuring Let's Party Consultants