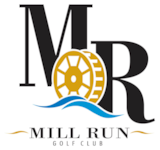 Mill Run Golf Club is a 45-hole, full-service golf facility with a difference - all the amenities of a private club available to the public. Nestled into the rolling hills that surround Uxbridge Ontario, our 2 courses provide both challenging and interesting golf, as well as great scenery. With three unique event spaces, including our private ceremony site with lush gardens & a natural pond, Mill Run is the perfect place to say "I Do".
austinjohn music
November 2020
Many Mill Run employees are doing their best to provide good service in a broken system. Mill Run DON"T answer their phones.. ever!! So you're forced to book through their website (which is essentially GolfNow). You pay in advance. Fee includes cart whether you want it or not, but Mill Run has a cheaper walking fee IF you could ever get them on the phone! Once you have given GolfNow your money there is virtually no way of getting it back.. returns are only done in GolfNow credit.. and Mill Run has a 48 HOUR cancellation policy! Any change you need to make is through the infuriating Golfnow website. There are 20 teenage employees running around Mill Run at any given time.. put 2 of them on the phone and set it up so you can put someone on hold for a minute while you serve someone else!! And for the love of god.. drop GolfNow as 3rd party booking! It took 3 days, about 20 phone calls, a few hours researching a way to contact Golfnow, and I repeated my situation to about 7 Mill Run employees until I finally got the refund they owed me. "Sorry about that" was the apology I was given.
Linda Linda
November 2020
We hit the championship course (so not the sad poorly maintained highlands.) Loved the layout. Played my best game. Recommend carting it around. Some holes were quite the hike. Don't waste your money on the Highland. Go for the over-a-million-dollar renovated championship course if you don't want to be super disappointed. I mean... You might be disappointed, but if you hit the Highland, you'll definitely be angrily disappointed. It's too bad they don't spend more time maintaining the Highland because it has a nice layout for beginners. They must think beginners don't care about weeds growing on the greens... in that case, the Highland can dry out and disappear... Definitely shoot the championship.
Update November 2020: Summer weather and fall colours have been incredibly good for 2020. The warm days have made golf possible mid November with appropriate clothing and Mill Run Highland is still in good condition. Golf has seen an upsurge with C19 and it's been a welcome respite to be able to play late into the year (as a second wave builds).Played the Highlands Executive course in late June of 2020. Best Executive length course I have ever played. The changes in elevation make it interesting although there is no water to cross (thankfully). The sand is soft and decently maintained and the greens run at a good speed. Nice gas Yamaha carts too. Add in the nice staff and it ends up a good game day at a good value.P.S. When you're driving through the access road along the pond to the Highland course, go slow and be careful to keep an eye out for the swan and little ones who like to hang out along the pond side of the road.
Bill Robinson
October 2020
The course at the moment is in the best shape it has been all year. Nice and green with very slippery greens. I would say 11 to 14 on the stimp meter.
Played the highlands course with a few buddies a week ago. The course is well maintained and has its difficulties. The changes in elevation hole to hole is a great challenge. Dont expect to use your driver much on the highland course. I believe we may have used it once in the round. Challenging course but enjoyable. Will def play again. One thing i noticed is they only have 2 beverage girls for 45 holes. We often were on the lookout for them. Bring Gatorades and water with you.
Absolute has recently partnered with Mill Run Golf Club and it has been a pleasure working together! Not only do they offer a gorgeous and well maintained location, the staff and crew are wonderful to work with, accommodating and very knowledgeable. Mill Run hosts open houses for their potential Brides/Grooms, Corporate Functions and Industry Professionals to tour the grounds and see all it has to offer. I would highly recommend Mill Run for anyone looking to host their Special Event in a great facility (with delicious catering services as well!).
Michelle Nicol, CERP
Sales & Marketing Manager, Events
Absolute Tent & Event Services
Mill Run Golf Club has been mentioned inside these other vendor profiles:
Company Overview
Company Overview
Contact Information
Title:Sales & Marketing Manager
Venue Features
On-Site Ceremonies
Wheelchair Access
Free Parking
Wi-Fi
Outdoor Facilities
Unique View
Catering Information
On-Site Catering
Off-Premise Catering
Kosher Food
Deals & Packages
What services are included with this Package:
Ceremony space with access to grounds for pictures
Set up of seating
Champagne toast
Up to 50 guests
---
Here's the Fine Print:
Price is inclusive of tax and gratuity
Wedding date must be between Oct 12, 2020 and march 31, 2021
This package is exclusive to EventSource.ca visitors. To redeem, you must mention you found this package on EventSource.ca.
Map
269 Durham Regional Rd 8 RR #1, Uxbridge, ON L9P 1R1