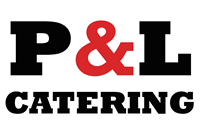 Parts and Labour Catering & Events
Profile information for "Parts and Labour Catering & Events" could not be found.
Vendors Similar to Parts and Labour Catering & Events
This vendor does not yet have any EventSource reviews. Be the first to leave one!
Michael Dinard
August 2017
This was a great dinner trip with the wife. The burger and the fried chicken were both delightful and filling. The drink offerings were appropriate and satisfying. The staff was polite and offered up some recommendations for the rest of our weekend. All in all a lovely time.
Most wonderful experience I've ever had. The service was excellent and the drinks were top notch! Best old fashioned I've ever had. When friends from out of town come to visit I always take them here to eat. P&L you the best!!!
Had a great first experience at P&L. Our waiter was attentive, and most kind. The food came out fast, our water was ALWAYS topped up and the drinks are definitely of a finer dining atmosphere. The P&L burger was so good definitely ordering again, and the spicy fried chicken was actually spicy! If you can manage a desert after all the food, try the donut! You won't regret it.
Enio Corrizzato
April 2017
Had an amazing first time experience at P&L. All the food we ordered was amazing. The drink were made perfect and the service was amazing. I highly suggest the spicy Louisiana chicken and side of Mac and cheese it was out of this world. And if your a whiskey drinker lots of great options. Don't forget the amazing donuts!
Unique menu items and a cozy upbeat environment. Staff were knowledgeable and friendly. We were lucky enough to sit at the chefs table. It was an awesome experience and will add this restaurant to my personal rotation. Can't wait to go back!
Parts and Labour Catering & Events has been mentioned inside these other vendor profiles: