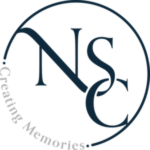 Experience the impeccable sense of style of The North Side Catering, a boutique family-owned full-service catering and event planning company. We believe every event should be purposely designed, intentionally detailed, and genuinely yours.
Our menus are designed to create an unforgettable gourmet experience for your guests. Skillfully prepared by our Chefs and elegantly plated to ensure an artistic presentation that is as remarkable and memorable as the occasion.
Thanks to our 20' fully loaded and self-contained commercial kitchen on wheels, we're able to cater the most amazing food not only in venues with kitchens but also at any other location you can dream of without compromising quality, taste, and artistry. Your food is still preserved at its peak, cooked directly onsite and savored fresh out of the oven to fully appreciate the aroma, and the fragrance in all its intensity, making every bite a taste sensation.
Our highly qualified event management team, wait staff, chefs, and bartenders ensure that no detail is overlooked, and focus on creating one-of-a-kind events so let us take the hassle out of planning the details of your next event and just sit back and enjoy while it unfolds effortlessly in front of your eyes.
Company Overview
Company Overview
Contact Information
Title:Creative and Operations Director