Photos
of Versailles Convention Centre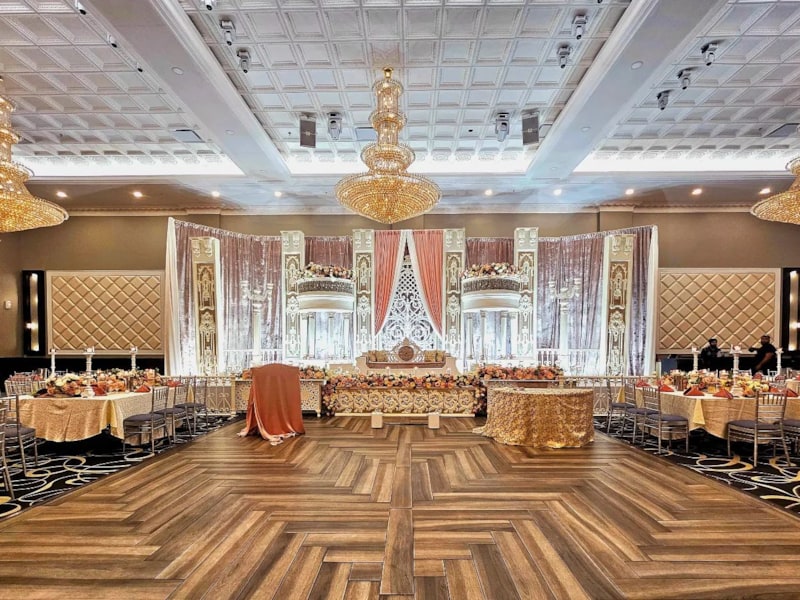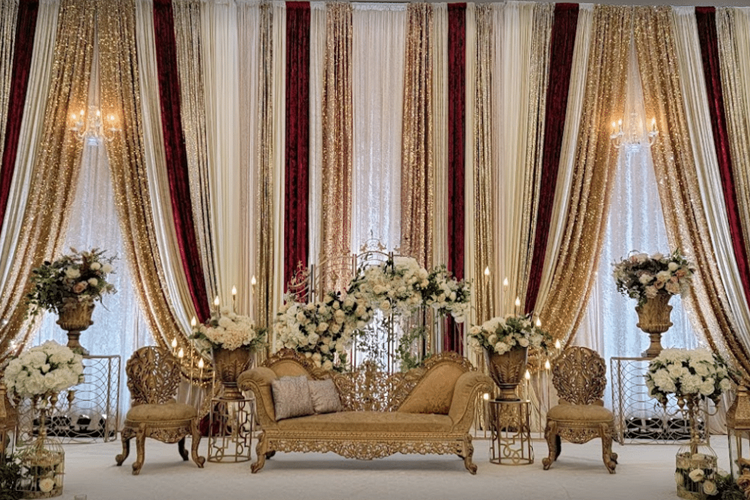 Vendors Similar to Versailles Convention Centre
Me and my family had an extremely awful experience at this venue dealing with Aman and Mary Anne. While other vendors and venues were flexible and accommodating due to covid, Versaille held us to our original pre covid contract and minimums and charged us extra per guest that we were no longer able to bring. Aman was also extremely unprofessional. When we arrived to deliver our final balance owed as per our new contract, Aman charged us extra fees to pay for things not discussed in the contract. We felt we had no choice but to pay the extra fees given that the event was only two days away. Please stay away from this venue and save yourself a lot of stress and headache for your next event.
I used a Wedding Coordinator that did everything for me and worked with Red Rose directly. I did not have any issues and had a stress free event. Bridal room was small though.
Beautiful Venue, the lobby ambience is very elegant. I had my wedding booked here last year, but due to covid I had to postpone it. Aman helped me move the date into this year and he was of great help. I have read some negative reviews on here about Versailles, which I find very odd because I had no issue of my moving my wedding date. I'm guessing people don't understand what it says in a contract. Overall I was happy with my experience that I have had with Versailles, now just waiting on my big day in October. I would definitely recommend Versailles Convention Centre.
Aman is a piece of ****. My wedding was supposed to be early 2020, right during the pandemic and because we couldn't get married we provided a new 2020 date. When we decided to go ahead with the wedding (under 100 people under new Covid restrictions). Aman then told us they were all booked up and we had to have at least 150 people and pay an additional 60% of our event total and that the deposit was non-refundable nothing we could do. He then called us 1 week before our wedding and said it was available but no entertainment or dancing was permitted after we had already made other arrangements. I asked to use the deposit for: 1. A catered lunch - I was going to donate this to a homeless shelter 2. Another party - he said no it had to be my wedding event with at least 150 people (even though government restrictions did not allow this) I just want the deposit money back - we are so financially strapped and exhausted. All other vendors were so flexible and easy going. He is the only one we are having issues with, at this point its the principle of the matter as he is holding onto our deposit for almost 2 years and should be paying interest on it. I think we should start a class action lawsuit or get the mayor/cp24 involved for anyone scammed by Versailles and Aman. He said they owned the property and had lots of cash flow, so why not refund our money? At this point I will never do business with them and I would encourage everyone else not to as well. I won't rest until all the people affected by Versailles get some closure/justice.
Terrible tactics and customer service during COVID-19. The fact that the owners and management are not willing to follow government mandated guidelines is sad and unethical. 100+ Guests from California, NJ and India are unable to attend our event and they are demanding we pay for the minimum guaranteed guests. What a joke. All my other wedding vendors have adjusted our quotes and dates with no problems. Do not book your events here as these owners have no compromise and are bullies!
The ambiance of this hall provides very positivity for its clients and vendors alike.
Versailles Convention Centre has been mentioned inside these other vendor profiles:
Blog Posts featuring Versailles Convention Centre
Map
6721 Edwards Blvd, Mississauga, ON L5T 2V9