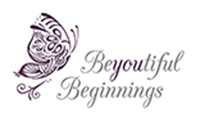 Experienced in multicultural ('fused weddings') Beyoutiful Beginnings caters to every type of couple, allowing them to capture their vision and watch it come to life with a touch of modern flair. Our goal is to make the planning process stress-free and most importantly, to give couples peace of mind knowing that their wedding is in good hands. Beyoutiful Beginnings offers Full Planning, 'Day of', and Consulting Services.
We are so grateful to Susan for all of her help planning our wedding! She is so organized, smart, passionate, patient, and understanding! Her knowledge of the industry and connections for decor, DJ, chairs, flowers, candy were all so helpful. We genuinely loved working with her and it was so nice on the day of the wedding we didn't have to worry about anything! I have recommended Beyoutiful Beginnings to several friends and I definitely recommend them to you. Part of me wants to throw another giant party just so she can plan it. Thanks again Susan (and Ruchika)!!
I cannot begin to say how grateful I am to Susan! Susan was able to exceed our expectations and help bring our dream wedding to life. EVERYTHING went smooth and I was actually ahead of schedule on my reception day! It was truly amazing. She was a tremendous help and was very accommodating to all of our needs. I would HIGHLY recommend Susan and her amazing team to anyone planning their big day. I don't know what I would have done without them!
Susan and her lovely team were an absolute pleasure to work with. Our wedding week would not have been successful without them. Their organization, willingness to help, guidance and PASSION was outstanding. Having Susan and her team by our sides throughout our planning process truly made for the best experience we could hope for----there was no stress, nothing forgotten and we had fun! We absolutely wouldn't have it any other way.

Susan is honest, hardworking and easy to work with. She is always available to talk and has a lot of good contacts and suggestions. I would recommend her for wedding planning without any hesitation.
Susan is wonderful! She went above and beyond to make sure every aspect of our wedding and prewedding events were perfect. Susan is organized and calm, but most of all, she's caring :)
She respected our budget and helped keep us on track before things got out of control. Can't say enough great things about the Beyoutiful Beginnings team, and I wouldn't hesitate to recommend them to any couple.
Have worked with Susan on multiple events in the South-east Asian Community, and even my Musicians comment on the ease of the evening and having everything perfect! We look forward to many future opportunities working together
Susan and her team are always phenomenal to work with. They take care of every event with professionalism and perfection. I have seen brides being stress free as they know they have hired a strong team who will take care of all the big and minor details. She is very proactive and brings in lot of experience and value to every design consults we have. Highly recommend for someone who is looking for a reliable and friendly planner.
Beyoutiful Beginnings has been mentioned inside these other vendor profiles:
Company Overview
Company Overview
Contact Information
Title:Founder, WPIC, Wedding Planner