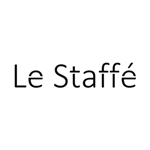 Le Staffe Event Staffing Services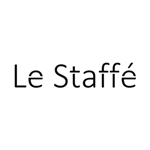 Exceptional professional Bartenders and Waiters – Top Rated Staffing Services in Toronto and GTA.
We offer outstanding staffing services for any occasion: from small gatherings to large outdoor festivals, from private parties to corporate events, from party rooms to banquet halls.
We specialize in private functions, corporate events, weddings, engagements, birthday parties, proms, graduations, baptisms, community events.
Whether you need 1 person or 100 to help staff your event, you can count on us.
Above all, our secret is a unique recruiting process that results in an exclusive event team.
We meet all of our staff candidates face-to-face and make sure that each talent is skilled, knowledgeable, hard-working and passionate about hospitality. In addition, regardless of their experience, our staff go through special training where we share our ethics, values and industry knowledge.
Xenia and Olga provided us with their services at my daughter's outdoor wedding on Oct. 3, 2020. The night was cool and they served the food outside and did an outstanding professional job. They ensured the tables were cleared quickly without even knowing they were there. With it being a self serve bar, they made sure everything was stocked and ensured it was always topped up. All coffee and tea was set up perfect and easy to get. All the dishes, glasses and cutlery were rented and they ensured everything was cleared and put away at the end of the night. They made is so easy for us the next day to clean up.I would highly recommend Xenia and Olga for any gathering or occasion where you will need servers. I will not hesitate to obtain their services if required.
Sidrah Khatoon
September 2020
I just want to share how incredibly happy and in awe of how amazing Le Staffe Event Staffing Services are. We had to do a last minute outdoor Covid wedding and the staff were incredibly accommodating, safe, patient and helpful in every aspect. A special thank you to Wandalee, Anna, Ilya and Devonte for just being the absolute best and that to on a holiday!
Sivaniha Muralitaran
August 2020
We had Christine and Nicole bartend our wedding and we couldn't thank them enough for their outstanding service. We are incredibly happy with the service. Everything was on time and they were extremely helpful. We would 100% use them again for our next event. Our guests were also very happy with their service. Do not hesitate to book them for your event!!
Le Staffe Event Services are absolutely amazing! Xenia was able to answer every single one of my questions, and help me coordinate before the event. She sent over two amazing servers; Wandalee and Anya, whom were so patient, kind, and professional throughout the whole night! Thank you ladies for making the night go so smoothly, you both went above and beyond, and made my life so much easier! Highly recommended!!
Альбина Иванова
July 2020
My husband and I were guests at a friend's wedding recently that was staffed by Le Staffe. They were brilliant! Not only is their staff professional and attentive, but they are also really good looking! Bartenders and servers were polite and the wedding was just amazing! Great service, great staff, great time! Thank you! We already booked them for our housewarming party in October!
Le Staffe Event Staffing Services has been mentioned inside these other vendor profiles:
Company Overview
Company Overview
Pros I Know
Map
33 Bay St., Toronto, ON M5J 2Z3