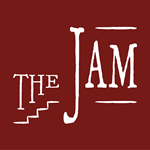 The Jam Factory
Profile information for "The Jam Factory" could not be found.
Vendors Similar to The Jam Factory
Dwayne Walker
January 2020
An amazing space. They always make sure that your event goes off without any problems. I will always use and recommended this space. Thank you Jam factory.
Karin Fritzlar
October 2019
Working with Shannon on our September 2019 wedding was an absolute breeze. She is not only very knowledgeable, but patient and accommodating, too. Knowing that not every wedding will or should look the same, she was always willing to help us with our requests. We also used her as our day-of coordinator and I can't recommend her for that role more either! Every little thing was taken care of and she floated behind the scenes to ensure everything ran smoothly. And then there's the venue itself. We didn't need much in the way of decor to transform the space into a warm, inviting and fun place to host our wedding and reception. I would absolutely recommend The Jam Factory for your next event!
Philippa Sklaar
September 2019
This is a warning to anyone thinking of using the Jam Factory for a venue. Shannon, who runs it, is the most unhelpful and awful person to work with. She argued over everything - from switching on the AC (a person fainted twice from the heat), insisted on keeping her stuff in the fridge that is already seriously short of space, threw out an uncut three tiered wedding cake and 'misplaced' tubs of expensive ice cream. She also only handed over the alcohol slips after we refused to accept she didn't have them. She is the definition of passive aggression. The kitchen is a joke - a filthy sink and a fridge and no AC in the working area. The only reason I gave 1 star is because zero isn't an option.
Working with the team at The Jam Factory was a dream! Shannon was very helpful and patient throughout the whole process, offering great suggestions and lots of insight for a client's wedding. The night of the event, staff were excellent; helpful, kind, quick, and definitely went above and beyond to make sure everything was great. Can't wait to work with the Jam Factory team again in the future!
Attended a 110 pax wedding here in May 2019. First, it seems AC issue has been resolved with a number of big built-in units around the space, we had no issues on a warm day. Venue was amazing, as were the contacts. Everything went so smooth in planning and execution... Highly recommend!
The Jam Factory has been mentioned inside these other vendor profiles: