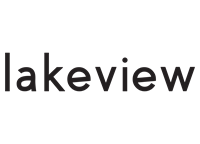 Lakeview is set against the serene shores of Lake Ontario and is nestled in the heart of beautiful Confederation Park. The stunning views from the grand ballroom and the warmth of natural sunlight make Lakeview the perfect setting for your special occasion. Live your dreams of having a destination wedding in the sand at our romantic beach setting with the picturesque Toronto skyline as your backdrop.
Lakeview's architecturally-impressive ballroom features soaring vaulted ceilings, exposed beams, glistening hardwood floors and grand bay windows. One of the most unique features of this eye catching beachfront venue is its 60-foot lighthouse-style viewing tower. Behind the Ballroom's chic French doors lies a waterfront balcony that overlooks the glistening waters of Lake Ontario. In addition, Lakeview is also fully wheelchair accessible and features an elevator to the second floor ballroom. Delectable gourmet cuisine, sophisticated service and striking décor offered by the experts at Lakeview will ensure that your happily ever after begins by the beach.
This vendor does not yet have any EventSource reviews. Be the first to leave one!
Good day to you Lakeview and review readers of all stripes! I am not normally one to post reviews but in this case I felt I could not withhold. And so, strap in, forge on & please enjoy this cautionary tale:We picked Sept. 11 because Lakeview was offering a free ceremony if we booked on a remaining Friday in 2020. Their packages also included discounted pricing for children & vendors. We booked for 100 guests, a beachfront ceremony & indoor reception. Our contract stated no charge for the ceremony.In March 2020, Covid-19 hit. To be fair, that obviously had a major effect on Lakeviews ability to conduct business & complicated matters for all involved. Lakeview began dropping the ball on communication. We're talking weeks with unreturned emails & phone calls. We got the feeling they were too busy for us, but we should have been part of their busyness. We diligently continued to pay our instalments.Close to September, Lakeview agreed to do a beach front ceremony with 100 & the indoor reception with 50. However, this changed the contract. Their hands were tied on it legally & they offered to refund us half of the cost of the reception.But the poor communication continued:-We were originally promised a tasting to choose the menu for dinner. They wavered on the date & existence of our tasting for the month until the wedding, finally agreeing to hand us take-out containers out the back door of the venue a week before our wedding. Despite this, the food was quite delicious & we made our selections.-We met with the maitre'd for the first time the day before our wedding & heard some new information. We were also told that they would only use the outdoor wedding arbour if there was no wind (sure enough, there was wind on the water front in September. This means we also ended up wasting money on a florist & designer). It strikes us as odd that they would not have an arbour structure available that could anchor into the sand, somehow.Weeks after the wedding, we realized they still hadn't sent us the final invoice. On Oct 1 we emailed our contact for it. We heard nothing, so we reached out to other staff on Oct 6. On Oct 8, we finally received it.There were some minor additions to our wedding package. With the Covid changes down to 50 guests, they agreed to refund approximately $6k off the original cost. With additions & final charges, it worked out to a total of about $7.8k. Up to the wedding date we had paid $10.5k, so they actually owed us $2766.42.The final invoice they sent said that they owed us $500! They were now charging us for the "no charge ceremony ($1850!) & charged us adult pricing for children & vendors ($100 extra). They said that they were now charging us full price for the children & vendors, and the beachfront ceremony was now no longer free. None of these changes were discussed or negotiated with us.We contested these changes. Lakeview took 3 weeks to respond to us, lying & trying to convince us there was no free ceremony offer back in January 2020. We also argued that there was no discussion of charging everyone adult pricing, nor us having to pay for the beachfront ceremony with reduced capacity.Lakeview took another week to reply to my push-back & decided to give us another $1000 & an $100 gift card to their restaurant.And here we are, a year after this saga began & we are still owed $1100. Unfortunately, the knowledge of this & the feeling of being cheated puts a damper on our wedding day experience at Lakeview. Please use caution when you deal with them, if you deem it appropriate to deal with them at all. Expect to experience delayed & half-hearted communication, added stress close to your wedding day & the very real possibility of being ripped off like we were. If you do choose to go with them, take screenshots of literally everything, including any offers they may be having at the time, get everything in writing & record every phone call. We hope no one else will have the same experience that we did.
We got married here in October! Best decision to have our wedding here!Ever since I got engaged, Ive been looking at Lakeview by Carmens as my top choice if our wedding were to happen here in Canada. When COVID pandemic happened, we knew that going overseas was going to be a challenge, so we opted to holding it here. And it all worked out, thanks to Lakeview by Carmens!My husband and I could not have picked a better place to have our wedding! We had the best wedding ever and we cant thank the Lakeview by Carmens enough for all of their help along the way!From the first visit to the end of our wedding event, all of the staff there were amazing and super helpful with everything.Our special thanks to Yvonne(our wedding coordinator) and Gonia (our Matre d), who always made sure that we had everything we needed and were very attentive to all the details and to all our needs.They were very accommodating as well and didnt let any of us stress out on anything.They took care of everything for us and made sure the day ran smoothly!It is such a beautiful venue inside and out! We absolutely love it there and are so thankful to everyone who made our wedding day extra special!!!Gyn and Marco- October 25, 2020
Trevor Lightbody
November 2020
I just got married here in early November during the Pandemic. The entire experience from the moment we booked the venue to the end of our wedding was fantastic. The staff are top notch and incredibly helpful. We loved that they were honest and real. There were no games or gimmicks or hidden costs at The Lakeview. Gonia and Yvonne were awesome and we had countless guests remark on how professional and friendly the staff as a whole were. The venue itself is easy to get to and located in a perfect spot. It was a perfect wedding, regardless of COVID rules.
In the midst of an upside down world The Lakeview by Carmens and their team hosted the wedding of our dreams this past September. With a venue situated right on the shores of Lake of Ontario this is a one of a kind location that you dont want to miss out on. The Lakeview by Carmens is a world class team and venue that my wife and I would recommend to anyone; you will not be disappointed.From the very beginning of planning our wedding in summer 2019 they were very clear and transparent with communication, payment process and planning for our special day. As things progressed and the pandemic reached its high point, the team was very quick to respond to our questions and incredibly accommodating as government regulations changed. Speaking with friends who were also planning a wedding at other venues during this time it was clear that The Lakeview by Carmens was a cut above many others in terms of communication and adapting to the situation.As for the day itself, it could not have been any smoother or easier working with this team. The level of care and service they provided our wedding party and guests was amazing and made us feel so relaxed and able to enjoy our day. Both their indoor and outdoor settings are more than spacious to keep everyone safe and still intimate. Their food was absolutely delicious (and very generous in portion size!) and accommodating to all dietary restrictions. Most important to us however was the beautiful backdrop that would never make you think it was Lake Ontario.As you plan your special day and look for a stress free one of a kind of venue do yourself a favour and seriously consider The Lakeview by Caremens; you will thank yourself in the end!
Manzoor Ahmad
September 2020
The Lakeview has been mentioned inside these other vendor profiles:
Company Overview
Company Overview
Venue Features
On-Site Ceremonies
Wheelchair Access
Free Parking
Audio/Visual
Wi-Fi
Outdoor Facilities
Unique View
Catering Information
On-Site Catering
Off-Premise Catering
Kosher Food
Map
180 Van Wagner's Beach Rd, Hamilton, ON L8E 3L8