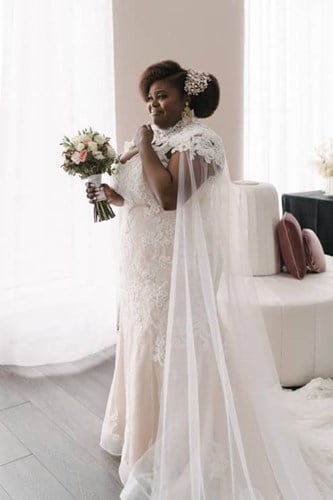 Vendors Similar to Avenue 22
My recommendation would be, if you try a dress on and it fits, get that size. I did not have a good experience with this bridal shop. I tried on a bridesmaids dress and it fit amazing, I wore it the entire appointment. When I phoned in to place a deposit, my assumption was you just phone in and tell them the size and that's that. The consultant I was on the phone with, who was not in the appointment, so she didn't see me in the dress. Let me know based off of my measurements I was a different size. This size was 3 sizes bigger than the one I tried on. I advised, I completely understand based off of my measurements, I did however try on the dress and this is the size I'd like to go with. She went on to make an unprofessional remark about my breast size, and how they are too big for that dress, and bride's don't like that. I then asked her if she was the one in the appointment, with me, she said no. So I advised the size you're recommending is way too big, it's not going to look good whatsoever, even if I get alterations. She made me feel pressured, so I took the size she advised, I then called back and said no, I don't want to take that size, give me 1 size bigger than the one I tried on, even though that's not the size I want. I purchased the dress and pick it up. I went home and tried it on and it's way too big. So imagine if I had purchased the dress they told me to get. I contacted them to let them know I would have never have ordered this dress, had the consultant not made me feel so terrible about my breast size. They then lied and said that I said, the size I loved was too small and tight. Which never happened. They are doing absolutely nothing to help me. I've explained I would have never have ordered this size, if it wasn't for who I spoke with. They will not let me exchange the dress or pay for the alterations I need in the chest area where it's too big. I never, ever leave reviews. I just want people to be aware, especially if you've tried on the dress and you know it fits right. Go with that size, do not let these consultants try to tell you otherwise. If you take their advice, and they are wrong, they do nothing to rectify the situation. I will never be going back to this shop again.
Over the years, I have always referred Avenue 22 to my clients. I see quite a few of their reviews below actually and just at first glance of their Instagram page, I see already 3 of my clients in their most visible grid. When it was my time to get married, I chose to go here (even though I had found my dress at another store who had also offered me a better price), I made sure Avenue 22 carried my dress designer so I could give them the business instead. I met with a very lovely consultant named Alice. She was literally the only pleasant part of my dress experience. She was kind, helpful, and so very genuine. I have gone to so many dress consultations with my clients as my years as a Planner and I was so impressed with her. She made me feel so comfortable. Months later I found out that a relative purchased the same dress from Avenue 22. I know that things are non-refundable (I am well aware of how the industry works) but after speaking to the owner, she said we could work something out. After phone calls back and forth, her offer was for me to pay $2,000 so that she could call my relative and ask her to bring her dress back. I couldn't believe my ears. Why would I want to pay someone to make a phone call that I could make myself AND go crush a relative's dream dress in the process. After I accused her of extortion, she then turned it around and said that the $2,000 was to meet her half way because my dress wasn't as easy to sell as my relative's would have been. The reason why she wanted to try and negotiate something with my cousin instead was because her dress size didn't have a "custom bust" like mine did. We had the same sized dress but different busts (on contract at least but if you saw both of our dress tags - they were EXACTLY the same size... a 10 with no customization). I even spoke to the designer of the gown directly and her representative said it should have been on the label and proposed that I may have paid for a custom bust but not actually received it. Essentially the owner argued that because I'm "heavy chested" she couldn't resell my dress as easily... DISCRIMINATION at its finest. I would have preferred she just say "no refunds, sorry there is nothing I can do" then LIE to me and make me feel like we had a chance at a mutually agreeable resolution. All I wanted was to come to some sort of an agreement - alter the dress sleeves or somehow get a new one, I was open to anything but being LIED TO and SCAMMED. In all my years working in the industry, I have never met someone so unprofessional. I just spent nearly $10,000 in this store and another $1000 in alterations thus far... almost triple what the actual gown itself even costs, and this is how I was treated. NOT OK. I love my dress just as much as my relative does and we will now be wearing the same gown on our wedding days. However, I will NEVER forget how poorly I was treated. After all of the business I have given Avenue 22, I will never refer anyone here again. I strongly advise any person reading this to go elsewhere too. It's not about the dress anymore, it's about the customer service, respect, and professionalism that the owner of this store clearly lacks. I refuse to support people of such poor character so if there is another store in the city that carries your designer, I urge you to go there instead.
Fantastic service and selection. Bought my bridesmaid dresses here in January and couldn't have been happier. Had a horrible experience at Amanda Lina's, and wish I came to Avenue 22 Bridal earlier, and that I had even bought my wedding gown here instead of there !
You will definitely find your dress here. Dress #5 was THE DRESS for me, thanks to amazing LIA. If you get a chance to stop by here you HAVE to request her.. She will definitely find the dress for you. She's so honest about how you look in different dresses and what will look so good on your body... Extremely kind, professional, and stylish. She made the whole experience so easy, and makes it impossible for you to stress about finding the right dress. Such a good experience :)
I am beyond outraged at the lack of professionalism in this boutique. I bought my dress from here my first time in when I was trying on and purchasing my gown was amazing, the lady helping was polite and very helpful and fun to be around. I received a call that my dress had arrived right on time to what the design company had given the store. I made an appointment for my first viewing and fitting. I should state I'm on a tight deadline which they knew when I purchased the dress in the first place. I was given a time that they were available and it worked for my schedule as well. However, I do not live in Toronto it's quite a hike for me especially if there is traffic. There happened to be two accidents on the way to my wedding dress fitting, and that is with me even taking the 407 to make it faster. I knew we were going to be late so I called the store to let them know there is traffic and I would be late. My appointment was at 5pm. At no point on the phone did they say they closed at 6 or ask how long they thought I would be. I ended up being an hour late due to the accidents which were out of my control. I get it though I was late. But since I called they should have known I was on my way and hadn't arrived yet. We arrive at 5:58 on the dot to the doors being locked and upon ringing the doorbell one of the most rude "customer service" experiences I've ever had started to unfold. We were asked why we were there, and she stated they were closed. We were let in only to be basically snapped at by multiple employees. The lady who answered the door started huffing and puffing and freaking out. I continued to say, I realize I'm late but I called to tell you and your staff knew I was on my way and no one called closer to your closing time to make sure I was still coming or to ask how far I was. But instead you act like its my fault for getting stuck in traffic and not telling you exactly how late I was going to be. I've been in the guest service industry my whole life, I've worked for Disney twice. I would NEVER speak to people the way that staff spoke to us. The correct response to someone who spends thousands of dollars in your store (who shows up feeling awful and stressed that they are late) would have been "don't worry at all, we are here for you, all is well. we will figure something else out, we are happy you made it in today, let's see what we can get done." If you need training by an actual professional on how to treat people in a place where they should feel like the most important person in the world while they are there, please call me I would love to make your awful staff successful and actually help your business rather than hurt it. Needless to say I will be getting my alterations done somewhere else because I'm not ever going back there nor will I tell anyone else to. Which is sad because it started out so well. And to top it off when I was paying for the remainder of the dress the machine asked me for a tip. Really?
Avenue 22 has been mentioned inside these other vendor profiles:
Blog Posts featuring Avenue 22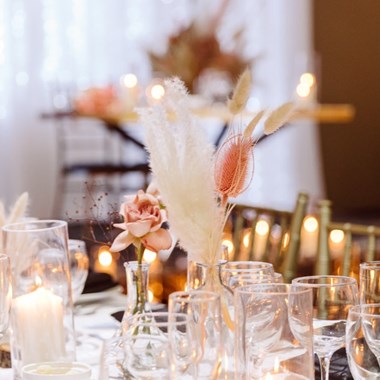 Read more