OUR STORY
Becker's Bridal is the oldest bridal salon in Canada.
Our family-owned business has been operating continuously since the doors opened just prior to Christmas 1944.
We believe our success is due in part to our enthusiastic, knowledgeable staff, and in part to our extensive collection of couture bridal gowns.
We take great pride in the excellence of a production team that is uniquely capable of customizing and accessorizing our bridal gowns. Our entire staff is committed to ensuring that your experience with us is an enjoyable and memorable one.
Gallery
of Becker's Bridal
Vendors Similar to Becker's Bridal
The service consultant is good at her job, very persuasive. There are some sample gowns available but in the back of the store. Not crazy amount of variety. Only one room to try on your wedding dress. So it is by appointments only.
Mary Jane MacDonald
February 2020
Excellent services.... no white dresses... offwhite... cream... champagne.... beige... rose... taupe
Anna at Becker's was lovely to work with. She helped me narrow down choices based on my feedback and asked thoughtful questions about my venue and the itinerary of the wedding day to understand the practical requirements of my dress (lots of stairs/walking). The dress I'd chosen was mistakenly placed among the sample sale dresses, but she honoured the discount. Anna and the other staff at Becker's made me feel comfortable and didn't try to pressure or upsell once I told them my price range.
Lauren Hunter
December 2018
My entire dress shopping experience was perfect at Becker's. The consultants were so knowledgeable and were able to help me find THE dress. I had a couple of dresses that I loved and had to choose between. The consultants didn't rush me or push me toward a particular choice which I really appreciated. There was no pushy sales experience like I've had the past and I'm so appreciative of that. I wish it didn't have to come to an end!
Julietta Stefanou
November 2018
I had such a great experience here and found my dress.
Becker's Bridal has been mentioned inside these other vendor profiles:
Blog Posts featuring Becker's Bridal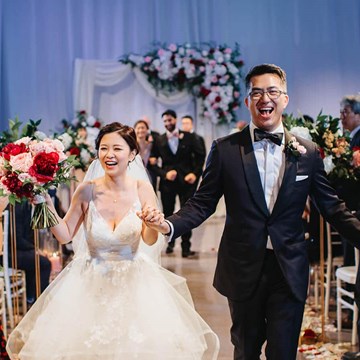 Read more