With so many sweet, delicious, and beautiful options available, here is our list of some of the finest, most gorgeous, and unique wedding cakes you can find in Toronto! Work with one of the cake artists listed here and your dream cake can become a reality!
Statement Cakes
Ornate cakes are a great choice when it comes to a statement wedding cake. Cake artists can adorn your cakes with edible jewelry, macaroons, and sugar flowers to add dazzle and sophistication to your dessert!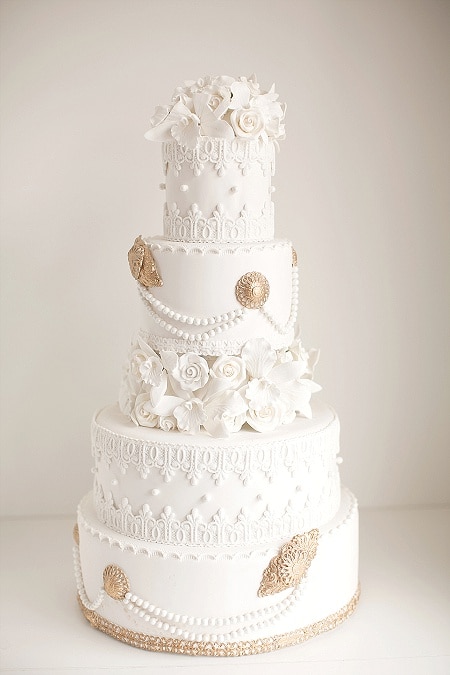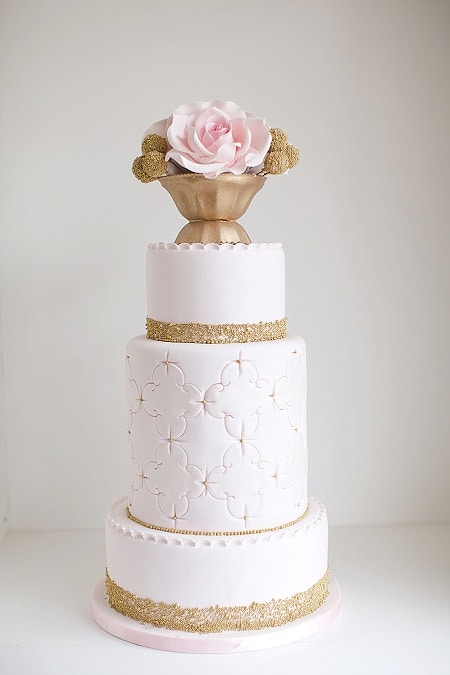 Courtesy of Patricia's Cake Creations
Vendors Featured in this Article
Metallic Cakes
Metallics aren't just in when it comes to wedding design details; they are even hotter when it comes to wedding cakes!  You can opt for a vintage silver or gold cake, taking your wedding to the height of chic wedding luxury! Metallics are also a pillar of this years luxury wedding style, making it hard for you to go wrong with this gorgeous choice!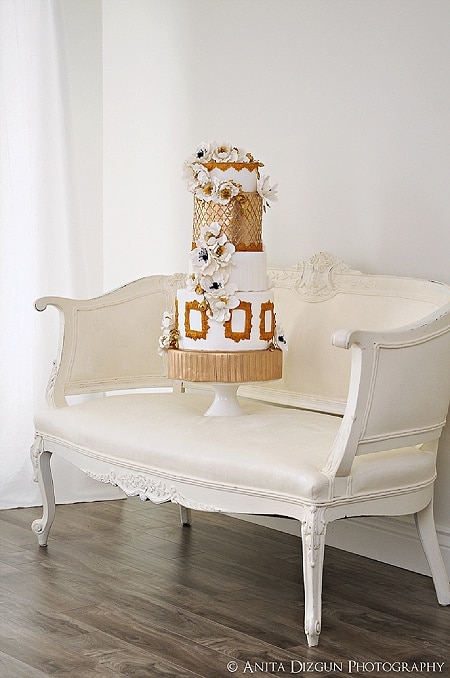 Courtesy of The Cocoa Cakery
Vintage Cakes
Pomander floral arrangements with sugar blossoms, lace texture, and piping are some wonderful characteristics of a vintage style cake. For added dramatic flair, petal ruffles can work equally well too.
Naked Cakes
What kind of cake has no icing? Is that even considered a wedding cake? Of course it is! If decorated and presented right, they look just as fabulous as traditional wedding cakes! The revealing layers of buttercream, conserves, curds, and jams can be topped with beautiful edible flowers and fruits, adding life and style to this gorgeous creation! Considered  rustic charm, these cakes are ideal for summer and country farm weddings.
Courtesy of The Cocoa Cakery
Floral Cakes
Wedding cakes have always been decorated with beautiful flowers, making botanical decorations a classic and elegant choice for brides who are having a more traditional wedding.   Even for brides who are all about the modern look and feel, botanicals can come save the day – by choosing bright blooms with mod stripes, you avoid the coldness and sterility that can come with too much minimalism. For more rustic wedding settings, natural foliage and cascading designs are best when incorporated with other dramatic elements for a full effect.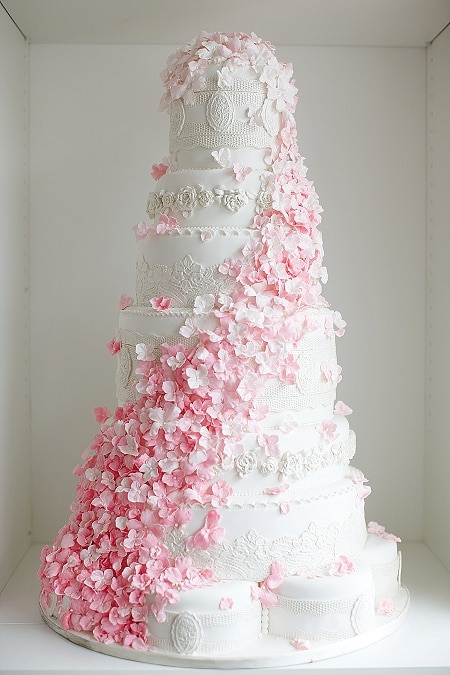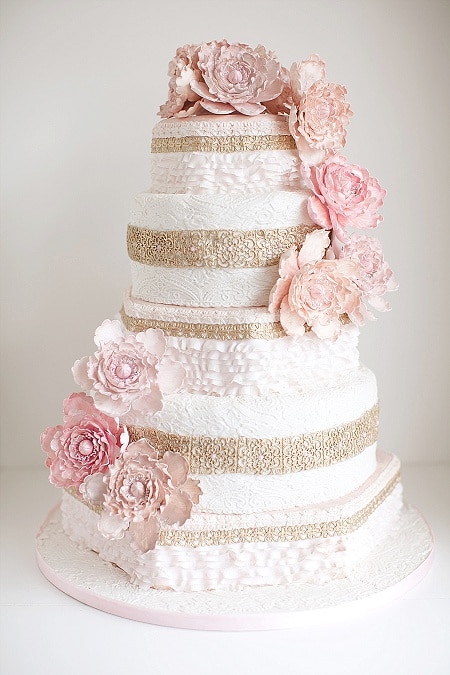 Courtesy of Patricia's Cake Creations
Custom Mini Cakes & Dessert Bars
Another delightful wedding dessert option is to present high-end custom mini wedding cakes, or adorn your guests with a grand dessert bar at your reception. Options can include custom pastries, mini-donuts, french style macarons, crème brûlée, and designer cake pops. Dessert bars will add modern flair and style, not to mention satisfy that sweet tooth of all your family and guests!
Courtesy of Sweet Celebrations
Ruffled Cakes
Looking for something traditional but different? Ruffled cakes are perfect for the elegant and romantic wedding. Subtle embellishments and delicate ruffles complete the look of these dreamy cakes!