Camellia Wedding Gown
Vendors Similar to Camellia Wedding Gown
This vendor does not yet have any EventSource reviews. Be the first to leave one!
Was a lovely experience even not as the bride! Went in support of a good friend and the staff were super accommodating and lovely. Really went the extra mile and gave great recommendations and advice. Highly recommend checking out!
Thank you so much for a wonderful session!! I came in with no idea of what I wanted, and it was sososo helpful to talk with the sales associate to figure out what would be the most flattering for my body shape and have the most impactful look! Loved that they then let me try on different dresses to see how I liked them on - and ultimately picked two to match my wedding plans!
Amanda Aguanno
September 2020
Very unprofessional - from staff to management. Got the run around on the phone, didn't even end up in store due to the unprofessional stories that was given to me about their store by their own employees- very unpleasant experience. Wouldn't recommend.
Ordering a dress with Camiella Bridal Shop was the best decision I could have made during the pandemic. I wasnt able to go out and try on wedding gowns during the pandemic, but working with Frank really put my mind at ease. As soon as I placed my order I was contacted within 24 hours by an employee who asked me a few additional questions to make sure the dress was the dress of my dreams. Once the dress was shipped Frank helped me for about 2 weeks with getting my dress through customs at UPS. Frank was on top of everything and was extremely helpful and professional throughout a very overwhelming process. The shop was very accommodating and I really appreciate all their efforts the past couple of weeks. Would highly recommend this shop to any bride looking for a wedding gown during covid! Thanks again!
Got hitched last year with a dress purchased from Camellia. All in all I had 4 appointments from start to finish. Their staff are kind, patient, and helpful. They also didn't mind that for one of my appointments I had the MOB, MOG, GOB, and sister all looking for dresses for me at the same time. Their recommended seamstress, who operates offsite but goes to the shop regularly for appointments is also very professional, experienced, and dedicated to her services. I came across Camellia after visiting some boutiques downtown - Camellia would be my first pick if I were to do it again.
Camellia Wedding Gown has been mentioned inside these other vendor profiles:
Blog Posts featuring Camellia Wedding Gown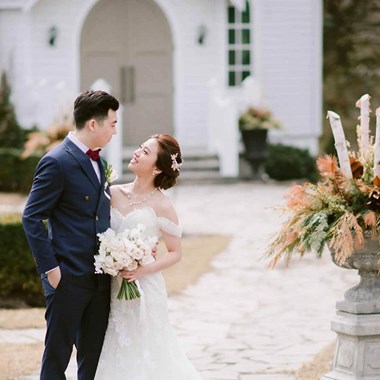 Read more