GTN Partners Chauffeured Coach & Limo Services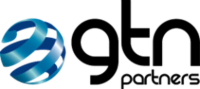 GTN partners started on the path of luxury transportation with one man and one car in 1974. The one man with one car soon became the go to person for transportation for many businesses in the world. The one man and one car were 20 cars 2 motor coaches and 29 people by the late eighties, and 50 cars 6 motor coaches and 60 people by the 90's. Now in the past 10 years one man and one car have grown into 18 offices, 300 vehicles, and over 400 staff across Canada.
Now passed along to Amanda Renee our President and CEO who is driven with new strategies and new ways to change the market to ensure seamless service to the public. Our Network has grown with a lot of inbound Alliance partners that we serve in Canada as well a huge growth of out bound clientele in to the United States, Europe, Far East as well the Caribbean. Our transportation success has made us one of the most acknowledged companies in the world by our alliance partners, travel agents, tour companies, entertainment and musicians, Government officials, Wedding + Event planners and the corporate world.
Our vision is to provide a professional experience to all clients through all interactions whilst providing transportation.
Our mission is to provide each client a professional, efficient, and organized interaction at all times. We want to ensure that all needs are anticipated in advance. Understanding the needs of all clients and ensuring that service standards are always met.
This vendor does not yet have any EventSource reviews. Be the first to leave one!
Joeanthony Raver
November 2019
I found LA Private Car Service on Google, thought the reviews looked real good so I called. Super fast, very affordable and great customer service. I had my 2 young daughters with me and the drivers were very respectful, drove very safe and had lots of intensives in there vehicles. I will use them EVERY time I go to LA.
Patrick Neise
November 2019
First time using the service in Toronto and Vancouver. The service was excellent drivers were prefect from start to finish my ride was magnificent. I recommend the service to anyone traveling in Canada.
GARY GOLDBERG
January 2019
I highly recommend using GTN Partners. I've used them all over the world. Every time I'm in New York or Toronto they are my go to, used them to go from LA to Coachella with the family perfect, Mexico City was fabulous too and a must in London United Kingdom. Cars are always on time, clean and have great drivers. I use them for business and personal and when entertaining my clients no worries. Great work GTN again highly recommended.
Doin Johnstone
January 2019
What a fantastic, upscale transportation that delivers! Their cars are brand new and amazing. They treat their clients with unprecedented service. I was driven home by the new 2018 Lincoln Continental. Outstanding vehicle with the latest technology where you control the music from the back passengers seat. There driver Christina was extremely professional and knew how to avoid traffic. She knew Toronto perfectly to and took me to my hotel perfectly door to door. I did not have to repeat my address I told hold her once she said thank you and she didn't even plug it into the GPS, he new exactly where to take me. That was impressive. I was referred by my good friend Tony and Sal, one of the top individuals from New York was excellent in quickly signing me up. This is class A corporate service for any company looking for exceptional service. You can trust GTN Partners with your Senior Executives! Hands down the best in Toronto!!
Peter Karmanos
November 2018
Our tour agent used this company for a 8 day PEI trip and it was wonderful. Great service from start to the end, driver was fantastic kept the bus clean while traveling followed itinerary to the tee. Bus ran great no service issues tour guide was fantastic a group of 42 enjoyed the trip. Thank you for memorable trip your service was wonderful. 5 Stars is not enough to describe the service.
GTN Partners Chauffeured Coach & Limo Services has been mentioned inside these other vendor profiles:
Company Overview
Company Overview
Contact Information
Title:VP Operations and Sales
Pros I Know
Map
170 The Donway W #1504, North York, ON M3C 2E2