Karen Jacobs Consulting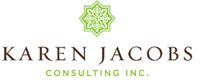 Karen Jacobs has been an industry leader in planning events since 1988. Her experience and honesty with clients, has proven to be the most valuable tools she can offer. She listens carefully to exactly what clients want on their special day, and produces high end, memorable and one of a kind celebrations of any size! New and exciting.... Farm & Country Barn weddings & social parties of any kind, now our specialty on a farm. With Karen and her amazing team, your event will be flawless from beginning to end. NOTE: Fabulous Video created by Dell Video Productions 2020.
Karen (and team!),
Where do we even begin?
We could not have gotten through the past 4.5 months without you, and we are so grateful to Michelle and Jacob for their glowing referral. You have truly surpassed our expectations, and made our dreams come true.
During an already stressful time (pandemic, baby, the usual!), we added another major life event to the agenda - a wedding. I think you were able to tell early on that I was not super enthused to be planning a wedding during this time, but you could not have made the process easier or more painless for us!
The moment we stepped into 1 Hotel, we all knew that it was THE spot. From there, you completely understood our vision and every single one of your vendor recommendations were spot on - and on the first try, to boot!
We trusted you blindly since we knew that we were in the most capable hands, and you still managed to go above and beyond everything we could have hoped for. From all of our frantic messages and emails, to reminders and changes, you were always prepared, and on top of every single detail.
Thank you so much for planning the most special day of our lives, and supporting us at each step along the way. We really, truly could not have done it without you or your team.
Terry is right - you certainly could run a country!
We hope that you and the team are resting up after a successful wedding weekend, and here's to more happy and healthy simchas!
Kelly Kornhaber
March 2020
Karen Jacobs and her team are absolutely incredible! From beginning to end there is not a detail they overlook. Not only is Karen thorough but she is professional yet warm, friendly and honest throughout the entire process and puts her clients first. I adore Karen and am working with her again for my 2nd sons bar mitzvah.
Event Graffiti
March 2020
We always love working with Karen and her team. She has been in the industry for a long time and know's the in's and outs. You will be glad you booked with her.
I can't thank Karen and her team enough for doing such an amazing job of our 50th anniversary company party! Karen's professionalism and charming personality won me over from day 1! I only had to explain what we wanted once and she knew exactly what to do. From start to finish she was always on top of everything and communicating with me regularly to keep me updated and informed. Our party was a great success and I owe it all to her for creating such a special event that we will talk about for many, many years to come! Karen...you are simply the best at what you do. I hope we can work together again soon!
I really dont know where to begin! Karen, you and your team truly provided me the best day and night of my life. I had no idea what I was getting myself into all those months ago when we first started talking about a wedding. I can now confidently say I would have gotten nowhere without you and your team. I trusted your process from day 1 and felt safe and secure throughout. Your attention to detail, your unwavering leadership skills and your totally charismatic, delightful personality made it an absolute joy to work with you. Karen.. you really are a true BOSS! Yael, you are the sweetest person I have ever met!! From one recent bride to another soon to be bride, you couldnt have supported me more. You helped me in so many ways and gave me confidence along the process that I dont know I would have had without you. So thank you, from the bottom of my heart. Nicole and Scott..the day was a blur (in the best way possible) because you picked up all the slack and let me entirely focus on myself, my husband (!!!) my family, my guests and all the fun activities of the day. I cannot thank you enough. I had the best day of my life and I am still floating on cloud 9. You guys seriously rock and I feel like the luckiest girl in the world. I hope to see you all soon and NONE of this would be possible without you. LOVE YOU ALL!
Karen is a consumate pro....one of the best in the business. We've worked with her under "Shugga" and always look forward to working with her!
When it comes to a well planned event - look no further! Karen and her incredibly talented team handle the biggest and best weddings and events throughout the GTA and abroad. Highly detailed, creative and driven to help you achieve the event of your dreams, Karen will help you connect with the best vendors in the city and make sure your vision for the day unfolds effortlessly.
ImagesWeddings
April 2014
We have had the pleasure of working with Karen on many different occasions and we can say with confidence that Karen is one of the top event planners we've ever worked with. Karen's vast event knowledge and association with the city's top vendors ensures her events are always well managed and aesthetically on point. We would not hesitate to recommend Karen for any event you are planning!
Karen!!!!! Love Karen. She is a staple in the industry and knows her business well. Confidence, leadership and style is all wrapped up in one great Consultant. We have been working with Karen for many years and she is on the top of our list. The Ladies at Have A Seat, Enza, Mina and Anna
Karen Jacobs(and Associates) is a first rate event planner. Her dedication and attention to detail for turning out spectacular events is second to none.
Her professional demeanor, years of experience, and warm personality ensure that your event will be more than you could have ever hoped for. After working alongside Karen for many years, I can fully attest to the wonderful experience everyone has who works with her...always a pleasure!

Maureen Greenstein
Karen Jacobs Consulting has been mentioned inside these other vendor profiles:
eWeb360 Virtual Reality Rentals
Eric Benchimol Photography
Company Overview
Company Overview
Pros I Know