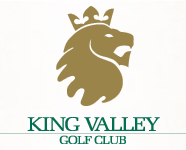 King Valley Golf Club
Vendors Similar to King Valley Golf Club
This vendor does not yet have any EventSource reviews. Be the first to leave one!
Patrick Craig
October 2020
Superior but playable golf course
Beautiful course, challenging holes, really well maintained.
steven wise
September 2020
One of the toughest layouts in Canada. Love It!
Awful customer service. Once they have your money you are irrelevant to them. Very disappointed with ClubLinks values as a company.
Michael Sinclair
June 2020
I looked forward to playing this course this year. I hear it is really nice. I have golfed 4-5 times this year as a guest at your courses. Last year at a Charity Auction I purchased a 1 month membership for this season. Unfortunately myself and as I am told by ClubLink, hundreds of others, will not be able to use our memberships until further notice.Their rational was that they were way too busy with their current members and I was told by Mr. Statham that I could in fact golf by paying guest fees or by purchasing another $500 one month membership. So they won't honour the membership I already purchased but would allow meet pay again for another one. It seems clear that they just want me to pay more.Why donate something to a charity if you don't plan on honouring the terms? I have friends and family members that are members of ClubLink and had though of joining myself but now that I have see how they treat potential clients, I would never want to be a part of something like this.I had booked trips and tee times expecting to be able to use the membership I purchased and now I am out both time and money spent on hotels and transportation. I spoke to Mr. Lamarre and tried to come up with a comprimise but he was not willing to help in any way. he had many arguments as to why it wouldn't be a good time for me to use the pass, all of which I understood and was okay with.Sadly, I know there are a number of others out there that are in the same position that I am. I have reached out to Mr. King the VP but have yet to hear back. All I had asked was for a couple of guest passed for the coming weekend so that I was not out the cost of my hotel and transportation that I had already booked, but again this was refused.I hope that Clublink will re-think their position on this matter for the sake of everyone who donate to/purchased these memberships. As a business owner myself, I just can not understand how a big business like Clublink would not honour the terms.
King Valley Golf Club has been mentioned inside these other vendor profiles:
Blog Posts featuring King Valley Golf Club