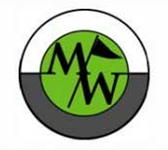 Markland Wood Golf Club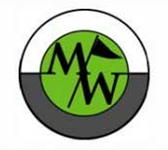 Our newly renovated clubhouse is ideal for small, intimate dinner parties, wedding ceremonies and receptions, corporate meetings and holiday parties. Our banquet space is adjacent to a private terrace overlooking the golf course.
A friendly, unpretentious, affordable private golf club, tucked away in Etobicoke, not a long drive from downtown, an easily walkable course, a good test of golf, excellent dining facilities, an all-round good value if you're looking for a private golf club experience. Happy to chat with anyone considering joining.
Thauany Braga
September 2019
I highly recommend Markland Wood Golf Club as your choice for anything big celebration. I had my wedding happening the past week and I hired them as my venue a year and a half ago. Melissa and Olena were amazing ! They are always ready to answer my questions, very responsible and organized.
I had a lots of compliments on the venue, food and staff was very helpful on my big day!
The outdoor space for ceremony is stunning and my photos look beautiful !!
Really nice golf course. Mid town Toronto. Lots of wild life. Hawks. Coyotes and foxes can be seen during a round. Golf course not set up for tournaments play a round will take you 7 hours. But nice course if you can play in a normal foursome.
My baby shower was hosted here in December. I was so pleased with how everything turned out and received many compliments. Melissa was great in coordinating the details for the event and very accommodating. We were allowed to have our own sweet table which was important as this was a Polish/Italian shower. They also allowed us to come early that morning to set up. The day of the shower, the service staff was great and made sure everything went smoothly. We had the Markland Lunch Buffet. There was a lot of food and it was delicious!
I started playing golf 3 years ago and I took a series of lessons from a golf franchise to start me on the right track. It got me going but I felt it was a cookie cutter approach. I had to mach my swing to 90% of all pro golfers. I couldn't do it! I'm still an athlete at 50, but at 18 I couldn't hit like Willie Mays as hard as I tried. So I had to find a pro that got it and I found it here. They changed things in my swing that disabled me from developing "MY Swing". I needed "My Swing" to come out and play. When I came here for the first time they told me that Im going to hit in the 90's in a few months. I looked and smiled and just shook my head in disbelief. Well, when I started here I was shooting 120, about 90 days later, today, I shot 96. I am very happy with this place and I highly recomand it!
Markland Wood Golf Club has been mentioned inside these other vendor profiles:
Company Overview
Company Overview
Venue Features
On-Site Ceremonies
Wheelchair Access
Free Parking
Wi-Fi
Outdoor Facilities
Unique View
Catering Information
On-Site Catering
Off-Premise Catering
Kosher Food
Map
245 Markland Drive, Etobicoke, ON