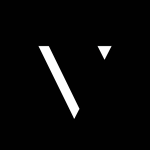 Vita | Wedding & Event Planning
Profile information for "Vita | Wedding & Event Planning" could not be found.
Vendors Similar to Vita | Wedding & Event Planning
Atusa & Ali
February 2019
Do not believe it when people say: "you don't need a wedding planner, you
can do it all yourself"!
We were a few months away from our wedding day and didn't think we needed
one but we're so thankful that a friend of ours, who saw how overwhelmed we
were, suggested we meet with Alanna and then decide if we still wanted to
do everything ourselves. Hiring her was one of the best decisions we've
ever made!
A great wedding is all about planning. Making sure your ceremony starts on
time and goes without a hitch, your food is served on time, your cake is
brought out at the right moment and many other things that if not planned
and managed properly can frustrate you and your guests. And if you want to
take care of all that yourself, you won't be able to enjoy the most
precious day of your life.
In Alanna not only did we get a professional who planned everything down
to smallest details and made sure everything went smoothly but also someone
who was personally invested in our wedding. Just like a caring family
member, she made sure the two of us and all of our guests had the best
time.
She ensured that our itinerary went as planned and on time, all our
vendors were paid on the day of, guests knew where to go next and much
more. Even though we only hired her for the day of the wedding, she met
with us multiple times before, was always available for phone calls and
gave us many tips on how to budget and deal with our vendors. She was very
pleasant to work with and our families and many of our guests told us how
impressed they were by her patience and warmth.
We had a wonderful time at our wedding and got to enjoy everything and
that's all because of Alanna and her great time. Our only regret is that we
didn't get her involved from the first day we started planning.
Chris Prucnal
January 2019
Well worth the money! Took care of everything for us, especially the day of; took so much hassle and stress off our backs! Our day wouldn't have gone as smoothly and effortlessness without Alanna and her team.
Hiring Alanna and Vita | Wedding and Event Planning for our wedding was one of the best decisions we made in the wedding process! Alanna worked so carefully with us to plan every detail, and to share some insider knowledge of contacts, working with various vendors and more. I didn't want to be worried the day of our wedding, and wanted myself and my bridal party to be fully relaxed - this wouldn't have been possible without Alanna and her team! Everything was perfect, and little "issues" that came up were handled (without us even knowing)! I would recommend her and her team 100%! Thank you so much for making our wedding run smoothly, effortlessly, and being a constant support throughout it all! <3
Alanna from Vita has always taken great care of us for all of our social functions over the years. Her attention to detail and her passion truly show when shes on the job. Hiring Alanna was the best decision we ever made. Thank you Alanna and the Vita team!
A dream to work with! Alanna is always on top of every detail. She's effective, timely and extremely knowledgable about the events industry. Highly recommended!
Vita | Wedding & Event Planning has been mentioned inside these other vendor profiles: