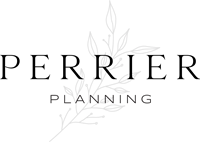 Perrier Planning is a boutique wedding and event planning company passionate about the environment, helping others and parties! We make the most important events in our clients' lives as memorable and enjoyable as possible.

We set ourselves apart from other event planning companies by making a commitment to use sustainable and eco friendly practices whenever possible. Weddings and events don't need to be wasteful, but they do need to be fun, organized and unique to you. We also specialize in eco-friendly event design.
What services do we offer? Month-of wedding coordination, full wedding planning, corporate events, party planning and much more.
Company Overview
Company Overview
Pros I Know
Corynn Fowler Photography
Deals & Packages
What services are included with this Package:
Full wedding planning for small scale weddings (40 people or less)
Hiring of all vendors & vendor management
Building a detailed timeline and agenda
Eco-friendly design and consultation
---
What services are included with this Package:
Coordination of rehearsal, ceremony and reception.
Wedding day timeline
Vendor contact and timing organization
---
What services are included with this Package:
Timeline organization
Full access to aisle planner software program
Hiring of all eco-friendly vendors
Green design & styling
Full vendor management
Waste management plan
---