Sophie's Gown Shoppe
Vendors Similar to Sophie's Gown Shoppe
This vendor does not yet have any EventSource reviews. Be the first to leave one!
Very nice customer service. Exactly the care a bride needs to relieve the stress of finding the perfect dress. Anna did an amazing job in the measurements. I only need to hem it the rest is perfect. I looked all over Toronto, Mississauga and Hamilton area. Some shops really abuse your weakest point which is The Dress. I am glad I came to Sophies, with their extra care, they made me very comfortable! The manager is very sweet too.
Jessica Bonsma
February 2020
I found my wedding dress at Sophie's last weekend. Maria, my consultant, was amazing! She listened to what I was looking for in a dress and quickly learned what my style was. Maria made dress shopping fun, easy and stress free. Sophie's has a beautiful selection of dresses. There were other brides trying on dresses as well, but I loved how each group had their own space and it didn't feel crowded at all. I highly recommend Sophie's for wedding dress shopping!
I had my first ever dress appointment at Sophie's this past weekend after hearing great things from several people, and also having supported a friend in her search (she ended up finding her dress at Sophie's as well). From the get go, my consultant Livia was a great help in calming me down (I was nervous and anxious!) and she was able to read in between the lines of what I was telling her. She pulled 5 dresses with the fourth being "the one"! She was helpful, gracious, funny and supportive and gave me great advice. I would recommend any bride to check out Sophie's first, the service and the sheer amount of inventory is impressive.
Lindsay Settle
December 2017
Consultant Christina was awesome. I bought the first dress I tried on but I ended up trying 10 on total. I purchased my dress at the Mississauga location, very friendly staff and accommodating hours. Alterations were done in plenty of time. I had tons of compliments.
Rusty Shackelford
July 2017
This place is a nightmere. STAY AWAY. They lie about available dress options to get a sale. This place needs to clean house of almost all staff except a few to get rid of all the bad behaviours that bring the bride and everyone one in the party down. They will take you for a ride. I wish I can give no stars.This review is on behalf of a friends bridal party that was just their and they all had compliant after compliant. They told me they were not able to ship out the dress I live an hour away when I got there I asked them why they're the only place that refuses to ship a dress out and they explain to me that they are willing to ship the dress they just feel people should come back to get alterations and try it on with them there
Sophie's Gown Shoppe has been mentioned inside these other vendor profiles:
Blog Posts featuring Sophie's Gown Shoppe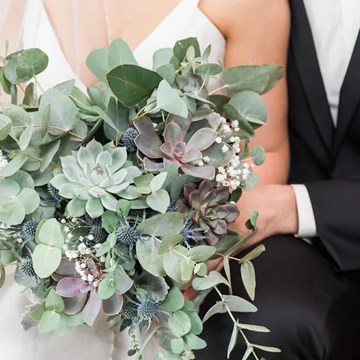 Read more