Reviews
Stella Nguyen
September 2019
We had an amazing experience with Vicky. We didn't have a traditional venue but put together our wedding, from tent to tables, flower, catering, etc all by ourselves. Vicky was nothing but super helpful and kind. We also switched venue 1.5 months before the big day, and Vicky helped us pull it all together. The wedding stayed within our budget, we hosted 140 guests in a gorgeous barn and everyone including ourselves had tons of fun. We had nearly no stress during the planning period and on our wedding day thanks to Vicky! :) I highly recommend her!
Maddy van Bilsen
July 2019
We hired Perfect Planners to help plan our outdoor wedding. From our first meeting with Vicky, we knew we were in good hands. Vicky guided us through the planning process and put us in touch with vendors we might not have found on our own. Vicky put so much time and effort into our wedding. In the weeks leading up to the wedding she took control of everything taking the pressure off of us and our families. The wedding day went smoothly thanks to Vicky's organization and professionalism. Vicky was wonderful to work with and we highly recommend her services.
Our wedding was June 15, 2019. We decided 6 months before our wedding to have a wedding planner, and through recommendations, we were fortunately introduce to Vicky and her wonderful team. Our day could not have gone any more perfect! The final details leading up to our wedding with contact with vendors, overseeing contracts, finding a new videographer, setting up a rehearsal with our officiant, and even creating a well-detailed timeline, our day couldn't have gone as smoothly without Vicky and her ongoing support. Any questions that my husband and I had, she was always willing to help and solve the issues. It can be quite an overwhelming process planning a huge event, and at the end of the day, you simply want to enjoy it. My husband and I not only were relaxed and stress-free that day, but we were able to enjoy those moments truly, since the day does go by fast! It was such a pleasure knowing Vicky and having someone so organized and detailed orientated to have on the day of! Highly recommend! Thank you so much Vicky!
No words can begin to express how awesome you are, Vicky.

I first met Vicki through a mutual friend. We struck up the conversation of weddings and found out she was a wedding planner. She had experience in destination weddings and was informing me of all the wonderful Caribbean resorts she had organized weddings at. From that brief conversation, I heard her passion. She had an undeniable joy about event planning and you can tell she would go above and beyond to help make someone's special day the greatest it could be. I never forgot that empression she left with me then. Fast forward a few years, I'm engaged. I hired vicky to be my wedding day coordinator. I was one of those ambitious brides that wanted to plan their own wedding, which I did, but oh boy, was it draining. She had warned me it would feel like a full-time job. Luckily for me, Vicky was there every step of the way. She offered support, guidance, suggestions, necessary hard facts to think about, and sometimes, a shoulder to cry on. She offered an extensive list of vendors that matched exactly what I was looking for and all matched her high quality of work. She was my advocate in meetings with vendors when I was completely burnt out. When problems arose, she always had a solution. Once all my vendors were booked, she took over and became the main contact giving me a chance to relax.
The wedding day was perfect. The timeline she created was practically and efficient. Everything ran on time. I honestly dont think anything went wrong that day and even if it did, I had complete faith Vicky was on it. I had later found out that one of the groomsmen had ripped his pants. Not once but twice!. Guess who was there with needle and thread... Vicky was!!!! I can go on and on about all the great things she did for me throughout the process but Ill sum it up like this. Perfect Planners are exactly that...perfection. Tustworthy, knowledgeable, efficient, empathetic, creative geniuses. Vicky is the QUEEN of event planning. To anyone looking for a wedding planner or wedding day coordinator, look no further. You have THE one right here.
On behalf of myself and Andre, thank you x100000!!!!!!
Kristina & Kenneth
June 2019
Vicky was wonderful to work with! We were hesitant to hire a wedding planner as the costs of a wedding was adding up. But we do not regret hiring Vicky as our planner for our wedding.

Vicky was very professional and easy to get in touch with. She was very responsive to our emails regardless of the time. Our meetings with Vicky were especially very helpful. There were many little details that I had overlooked or had not even thought of. Vicky was on top of every little detail and asking all the right questions. Planning a wedding on your own can be very daunting and stressful but with Vickys help it became much easier to handle.

We had guests comment on how smooth and on time the whole day was. Vicky and her team were responsible for setting up at the church and the reception and they did such an incredible job! I had no stress about the day-of coordination because we had prepped and discussed in detail the schedule of events. I knew I was in good hands.

If youre unsure about hiring a wedding planner - dont hesitate to hire Vicky. She will keep you on point and provide support in times of uncertainty. We could not be more happy with Vicky! Thanks again!!!

Perfect Planners has been mentioned inside these other vendor profiles:
Company Overview
Company Overview
Deals & Packages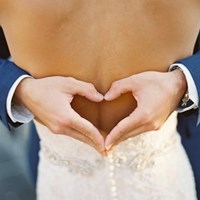 Wedding Day management
Price $1,200
---
---
What services are included with this Package:
One certified wedding planner plus one assistant
Rehearsal, ceremony and reception supervision and management
Building a wedding day itinerary and share with all relevant vendors
Review all wedding contracts
Unlimited communication from signing of contract until after wedding day
One initial meeting and one planning meeting
Management of photography session
Access to emergency bag for all guests
---
Here's the Fine Print:
Prices start at $1,200. Price is dependent on location, # of guests
This package is exclusive to EventSource.ca visitors. To redeem, you must mention you found this package on EventSource.ca.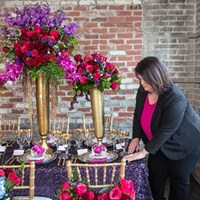 Wedding month management
Price $1,550
---
---
What services are included with this Package:
One wedding planners certified by the wedding planners institute of canada
At least one assistant coordinator
An initial meeting at no cost to you, at a mutually convenient location
Reviewing all vendor contract if you desire
Two-four planning meetings in the last 6 weeks, including one at your venue
Unlimited communication from when you contract our services until your wedding day
Contacting all vendors to co-ordinate set up/take down etc
Supervision and direction of wedding rehearsal
Supervision and execution of ceremony & reception set up
On site direction of the wedding ceremony and reception
Supervision of photo session
We will arrive when needed and leave after everything is finished
Access for you and your guests to our emergency bag, because we are prepared for most situations!
---
Here's the Fine Print:
This package is exclusive to EventSource.ca visitors. To redeem, you must mention you found this package on EventSource.ca.