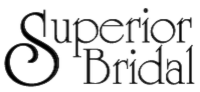 Superior Bridal
Vendors Similar to Superior Bridal
Clarissa Mahnkopf
July 2020
Superior Bridal has a beautiful showroom with plenty of dresses to try on. My consultant Elena was very bubbly, kind, and supportive. I explained what I was looking for and she pulled the most beautiful dresses in my budget. I would highly recommend Superior Bridal and Elena as a consultant!!!
Elizabeth Westgate
July 2020
While I found a dress at another salon this past weekend, I wanted to take the time to write a review about this salon and in particular share my praise for Gabriela who was my Bridal Consultant at Superior Bridal. I have visited MANY salons and worked with several consultants and she was BY FAR the best consultant I worked with! Not only was she kind and funny, but she truly listened to what I had to say, pulled great dresses, and did on the spot tweaks and alterations that made the world ofdifference for me. She is so well informed and really knows her stuff - from start to finish it was a pleasure to work with her. If I hadn't had found my *perfect* dress by chance elsewhere, she would have definitelybeen the consultant I would have bought a dress from.I rarely post reviews but felt my overwhelmingly positive experience had to be shared with other brides out there looking - I highly recommend this salon and Gabriela! You won't be disappointed.
Caroline Foerster
June 2020
Absolutely stunning showroom, very large collection, and warm genuinely caring staff. Our consultant Elena exceeded all expectations. My best friend had tried on multiple dresses before and Elena had her top pick ready, along with some other contenders that were also stunning. I would highly recommend Superior Bridal they were incredible! Thanks Elena for helping the bride say yes!
Nicole Dahdaly
February 2020
There are not enough good words to say about my experience with Superior Bridal. I walked in thinking I knew what I wanted, the exact dress, after trying it on I liked it but I never felt "special." The experienced consultant said to me "I have a dress I think you will love, but it is nothing like what you described, it actually has some features you don't like" Wow. I tried this on and I knew it was the one, the details I said I didn't want, I ended up loving. These ladies really know there stuff. As for alterations, you can not find anyone better. Most brides lose weight with stress (or so I hear) I eat, so I actually gained weight. These ladies were miracle workers and got my dress to fit like a glove. I ordered my bridesmaid dresses as well, I love the colour, style.. everything was perfect. If you are considering ordering your wedding dress TRUST Superior.
I have no idea where to start about how happy I was with my experience at Superior Bridal! Our consultant was Dimitra and she was amazing !! I told her the details of what I wanted and she was able to find me the perfect dress ! The selection they had was also outstanding! I had been to three other salons prior to coming to Superior and the selection here could almost amount to all of the other stores together! With that being said, with so many different dresses there was a massive range in price. Most dresses on the top floor were mainly in my range (I just bought a house and planning a wedding so my range wasn't big LOL)which was perfect because the dress I found was just under $2000. They had plenty available that weren't break the bank expensive. This definitely helped because while I was upstairs looking at dresses, I wasn't worried that I would come across a dress that was $5000+. Overall I would recommend this boutique to everyone I know, thank you everyone who works at Superior for such a special experience!
Superior Bridal has been mentioned inside these other vendor profiles:
Blog Posts featuring Superior Bridal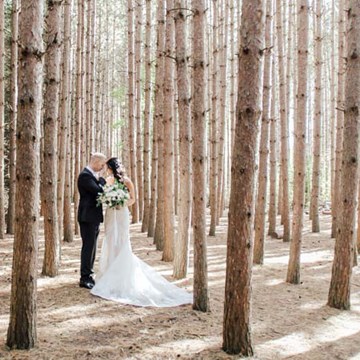 Read more