Back by popular demand, we've compiled a full list of the 2019 wedding shows and open houses that you'll find throughout the GTA. We update the list often as we learn about new events, so make sure you keep coming back as you continue your planning!
Couldn't make it to a show or an open house? Don't worry, we've got you covered — you can check out the coverage for other open houses here. Happy planning!
Are there any wedding events you think we should know about? Let us know in the comments section below and we'll be sure to check it out.
---
Lavish Dulhan
Date: January 6, 2019
Time: 10:00am – 6:00pm
Location: 25 British Columbia Rd., Toronto
Venue: Liberty Grand Entertainment Complex
Tickets here
---
Canada's Bridal Show
Date: January 11, 12 & 13 2019
Location: 255 Front St. W., Toronto
Venue: Metro Toronto Convention Centre
RSVP here
---
Deer Creek
Date: January 13, 2019
Time: 11:00am – 4:00pm
Location: 2700 Audley Rd., Ajax
EventSource.ca Profile: Deer Creek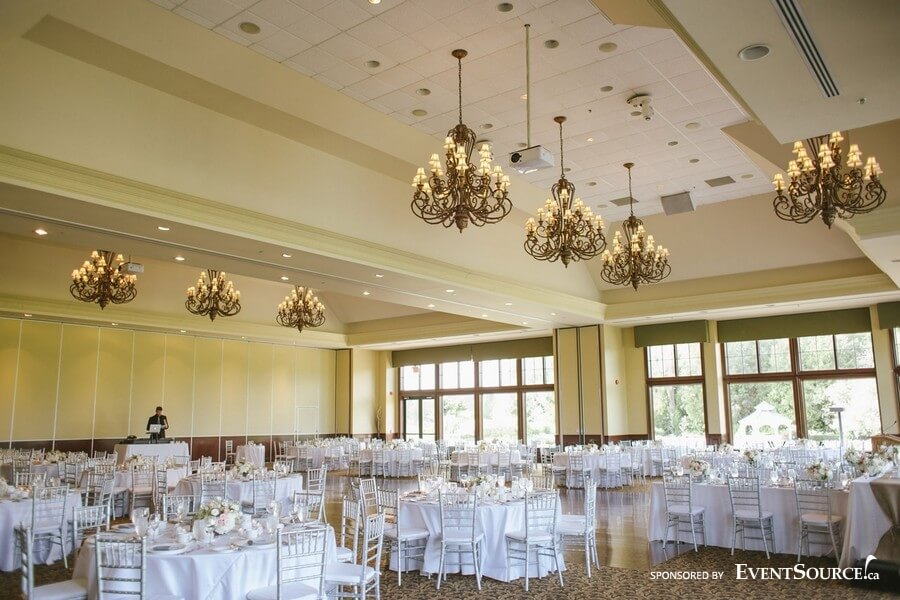 Photo Courtesy of Oak & Myrrh Photography
---
Must Be Kismet
Date: January 13, 2019
Time: 11:00am – 6:00pm
Location: 6900 Airport Rd, Mississauga
Venue: The International Centre
Tickets here
---
The Wedluxe Show
Date: January 13, 2019
Time: 9:00am – 5:00pm
Location: 444 Yonge St., Toronto
Venue: The Carlu
Tickets here
---
District 28 Open House
Date: January 17, 2019
Time: 5:00pm – 8:00pm
Location: 28 Logan Avenue, Toronto
EventSource Profile: District 28
RSVP here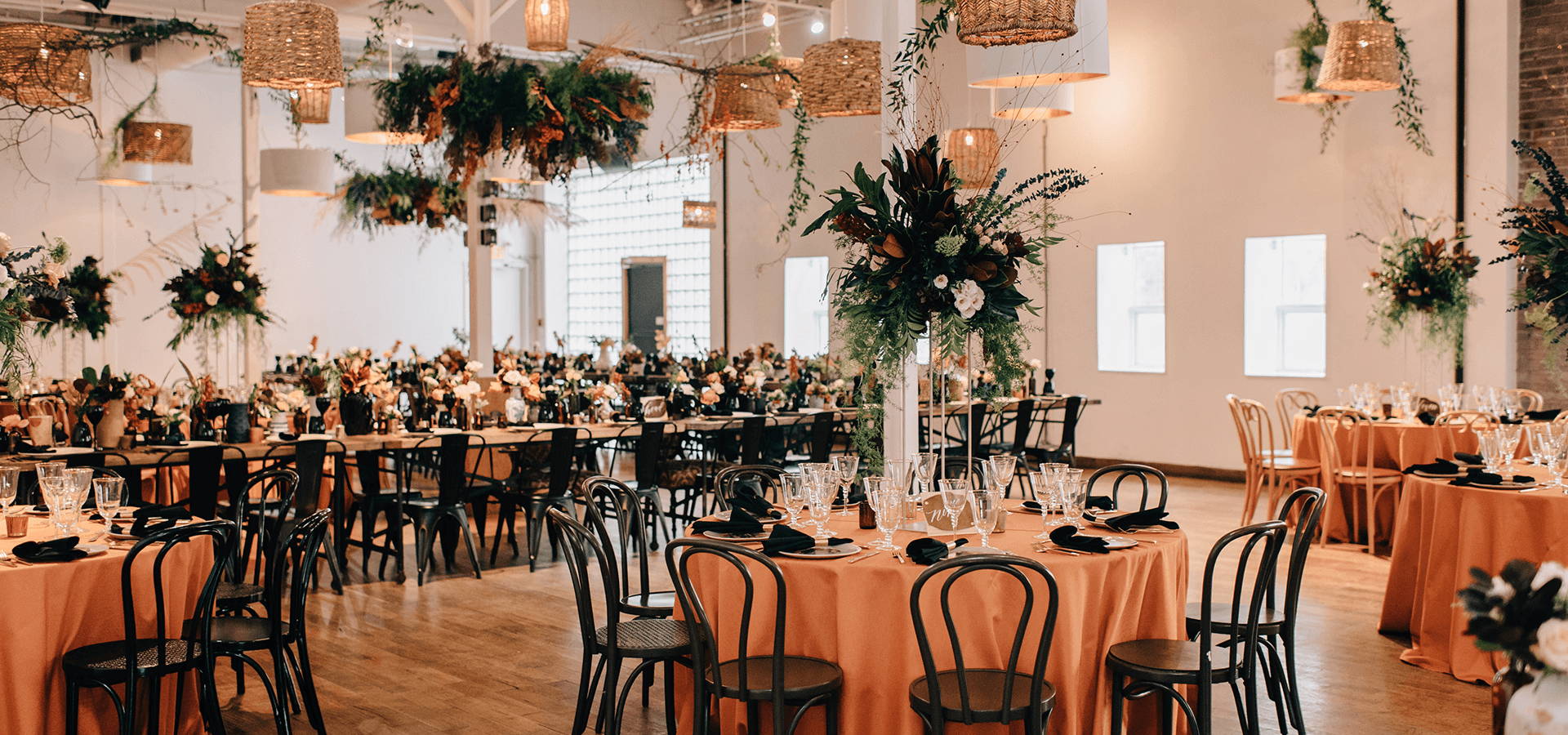 Photo Courtesy of Sara Monika, Photographer
---
Credit Valley Wedding Open House
Date: January 19, 2019
Time: 11:00am – 4:00pm
Location: 2500 Old Carriage Rd., Mississauga
EventSource Profile: Credit Valley Golf and Country Club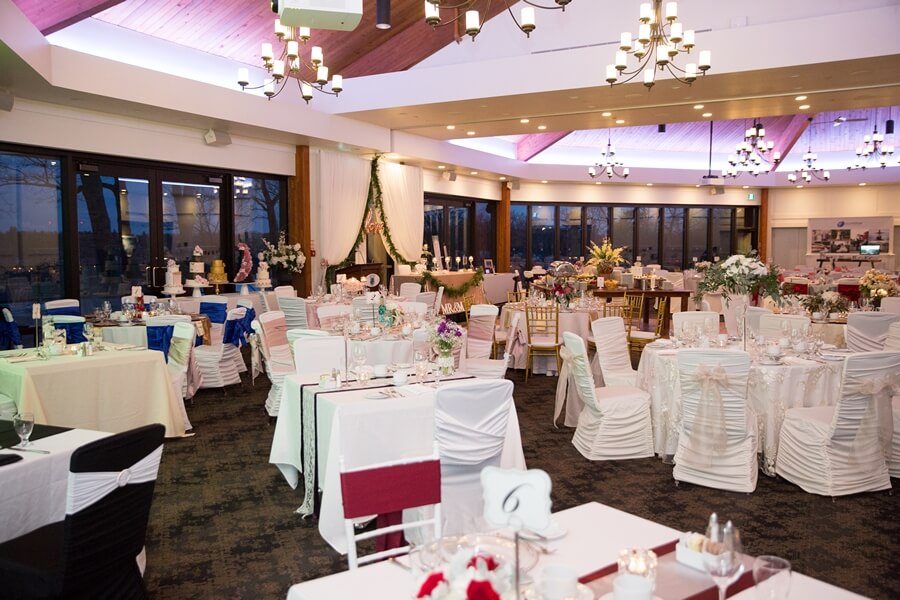 Photo Courtesy of Azure Blue Photo + Cinema
---
Estates of Sunnybrook
Date: January 20, 2019
Time: 11:00am – 3:00pm
Location: 2075 Bayview Ave, Toronto
EventSource.ca Profile: Estates of Sunnybrook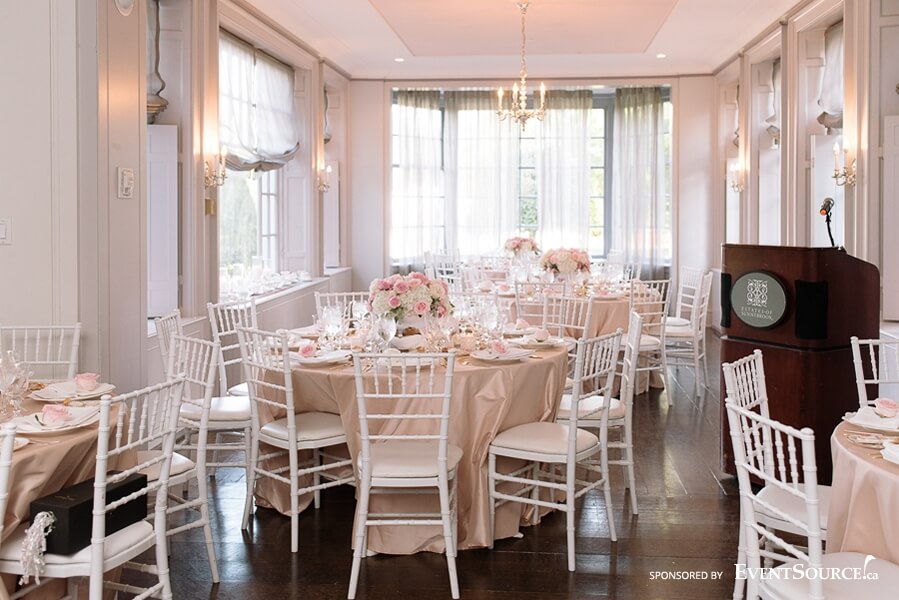 Photo Courtesy of Mango Studios
---
Twist Gallery Open House
Date: January 20, 2019
Time: 11:00am – 4:00pm
Location: 1100 Queen St W, Toronto
EventSource.ca Profile: Twist Gallery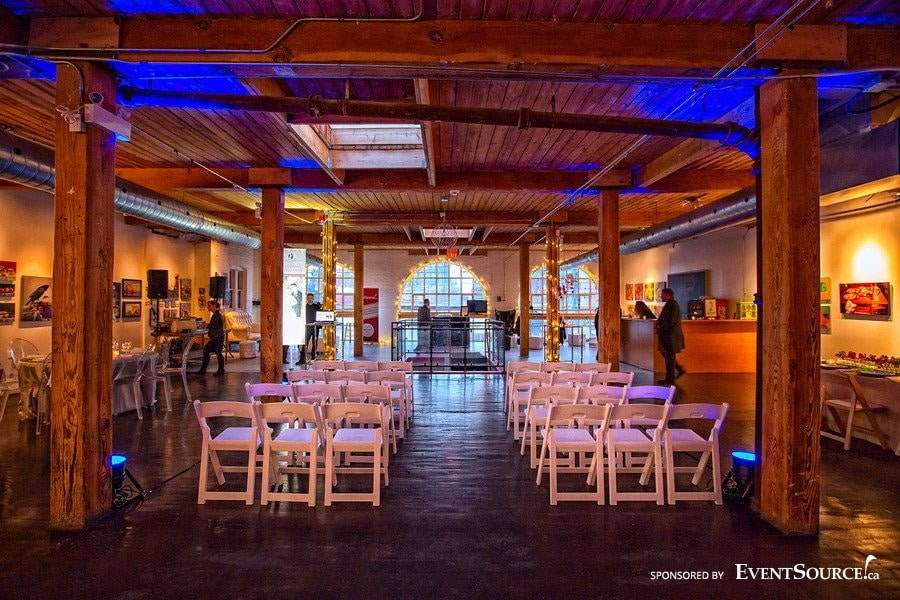 Photo Courtesy of George Notis Photography
---
Casa Loma
Date: January 20, 2019
Time: 10:00am – 4:00pm
Location: 1 Austin Terrace, Toronto
EventSource Profile: Casa Loma
RSVP here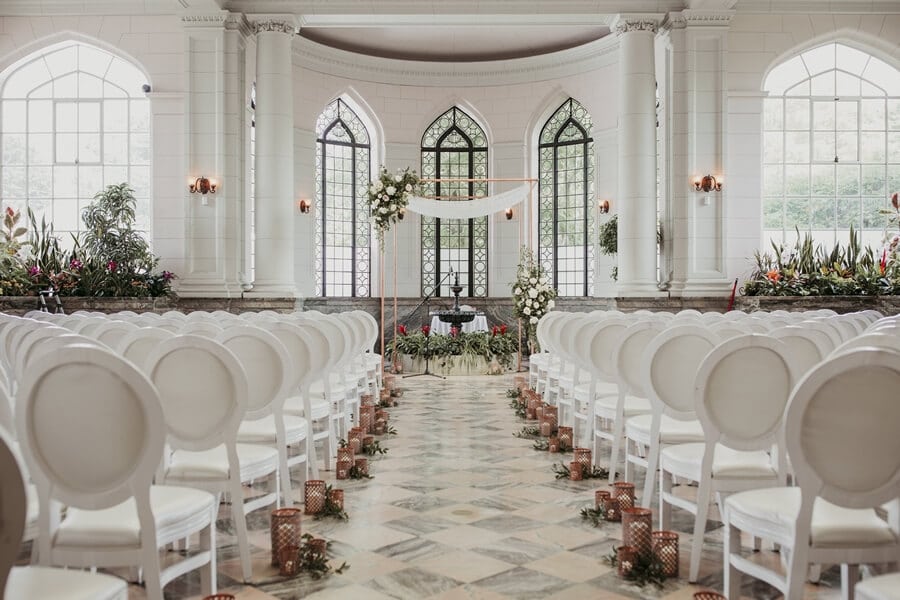 Photo Courtesy of Lori Waltenbury
---
One King West
Date: January 20, 2019
Time: 11:00am – 4:00pm
Location: 1 King St W., Toronto
RSVP here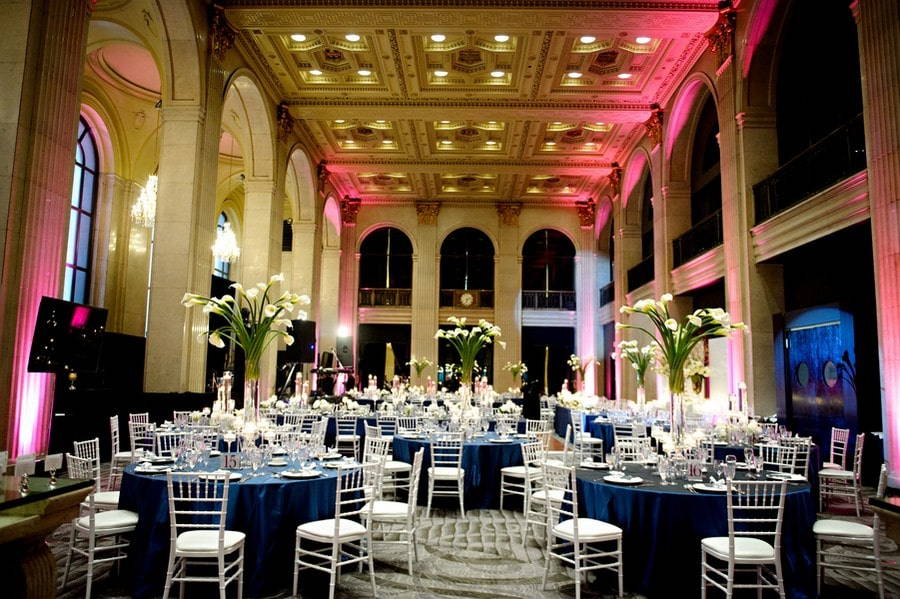 Photo Courtesy of HRM Photography
---
Paradise Banquet Hall Wedding Open House
Date: January 23, 2019
Time: 5:00pm – 9:00pm
Location: 7601 Jane St., Concord
EventSource Profile: Paradise Banquet & Convention Centre
Email or call to RSVP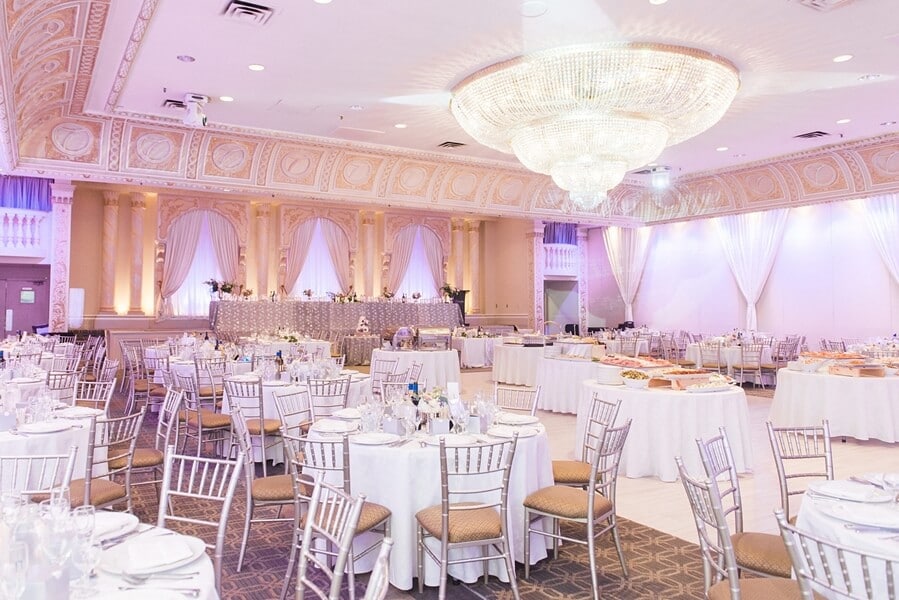 Photo Courtesy of Rhythm Photography
---
The Guild Inn Estate Wedding Open House
Date: January 24, 2019
Time: 6:00pm – 9:00pm
Location: 201 Guildwood Pkwy, Toronto
EventSource Profile: The Guild Inn Estate
RSVP here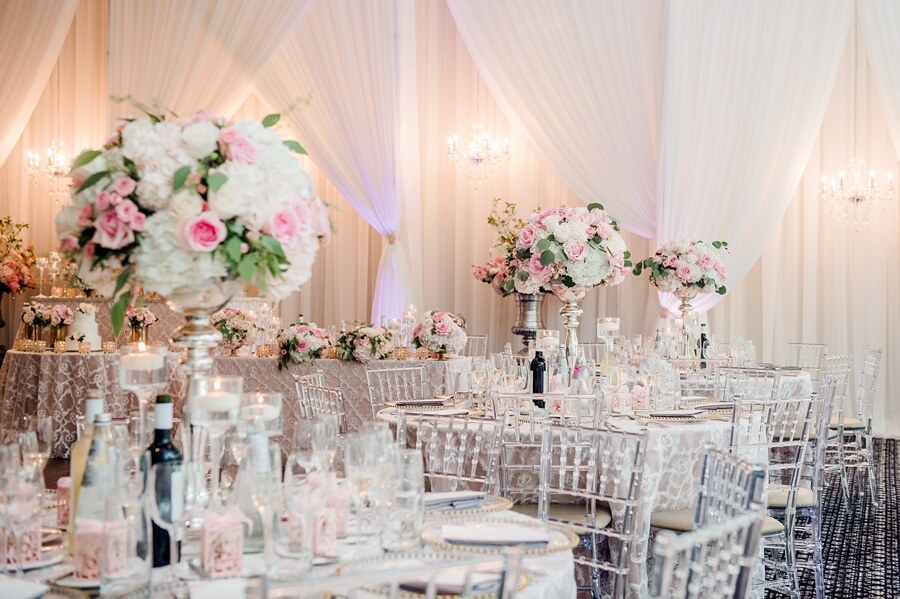 Photo Courtesy of AGI Studio
---
Liberty Grand Wedding Open House
Date: January 27, 2019
Time: 10:00am – 4:00pm
Location: 25 British Columbia Rd, Toronto
EventSource Profile: Liberty Grand Entertainment Complex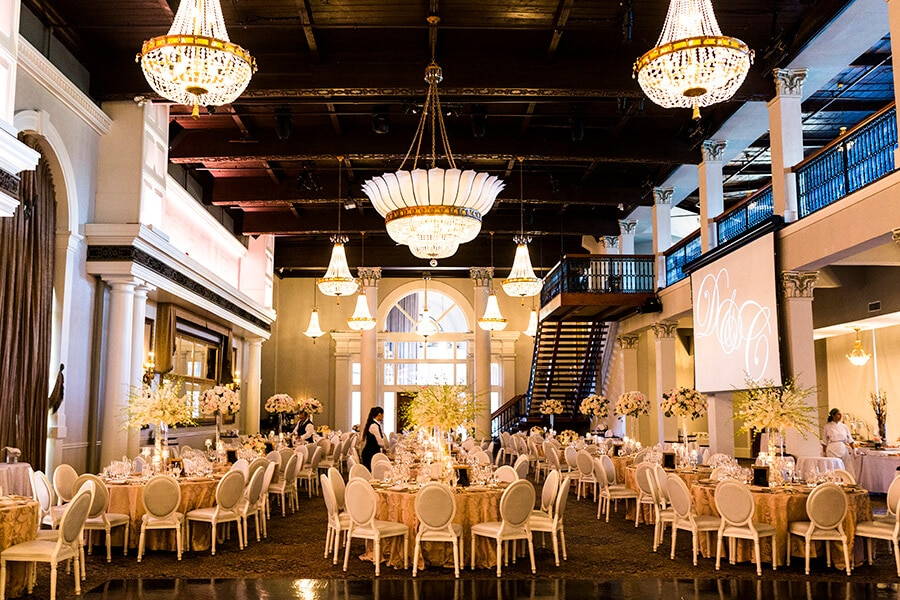 Photo Courtesy of Ikonica Images
---
Hockley Valley Wedding Open House
Date: January 28, 2019
Time: 1:00pm – 5:00pm
Location: 25 British Columbia Rd, Toronto
EventSource Profile: Hockley Valley Resort
RSVP to [email protected]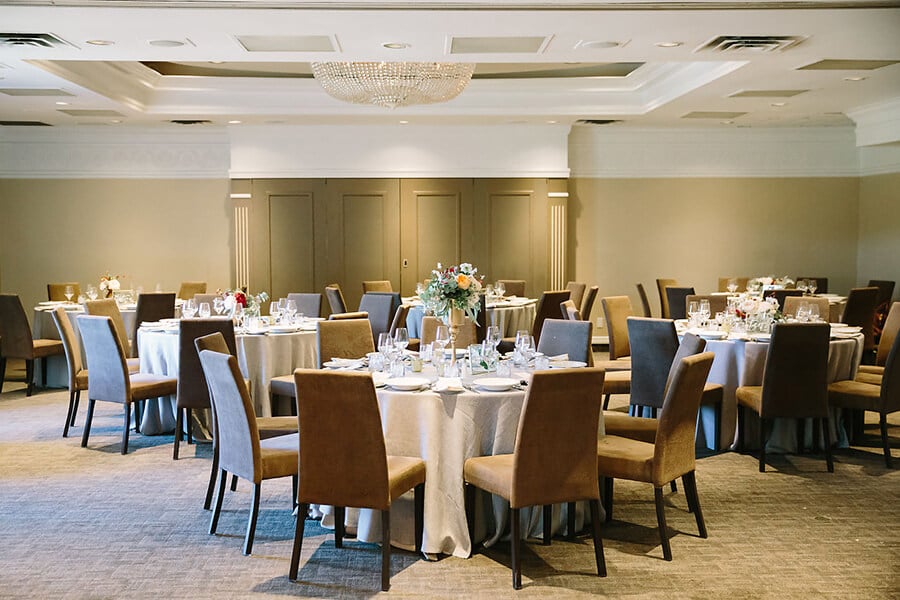 Photo Courtesy of Lushana Bale Photography
---
Eglinton Grand Open House
Date: January 31, 2019
Time: 6:00pm – 9:00pm
Location: 400 Eglinton Ave W, Toronto, ON
EventSource Profile: The Eglinton Grand
RSVP here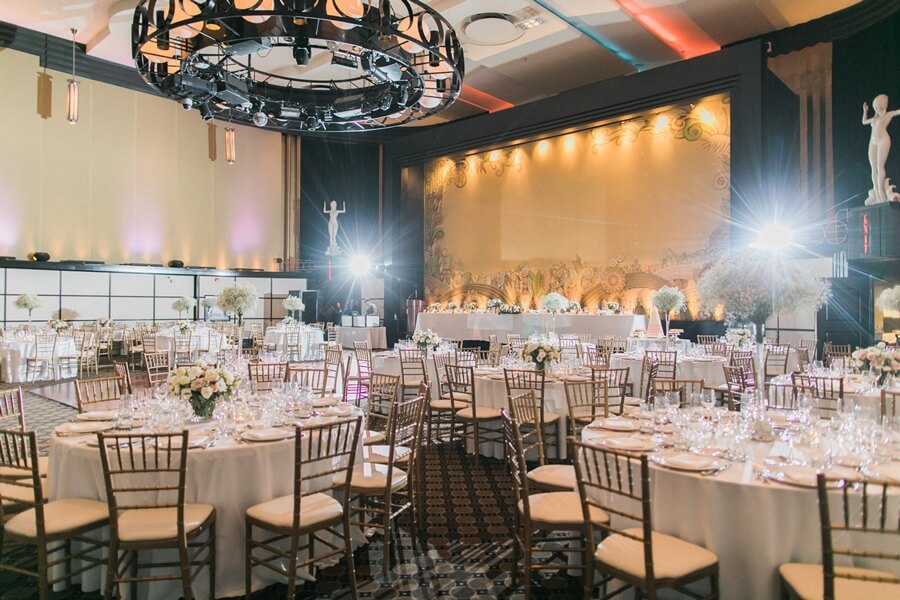 Photo Courtesy of Rhythm Photography
---
National Bridal Show
Date: February 1, 2 & 3 2019
Location: 100 Princes' Blvd, Toronto
Venue: Enercare Centre
RSVP here
---
Scarboro Golf and Country Club Wedding Open House
Date: February 3, 2019
Time: 11:00am – 3:00pm
Location: 321 Scarborough Golf Club Road, Toronto
RSVP here
---
Rosewater Room Wedding Open House
Date: February 5, 2019
Time: 4:00pm – 7:30pm
Location: 19 Toronto St., Toronto
EventSource Profile: Rosewater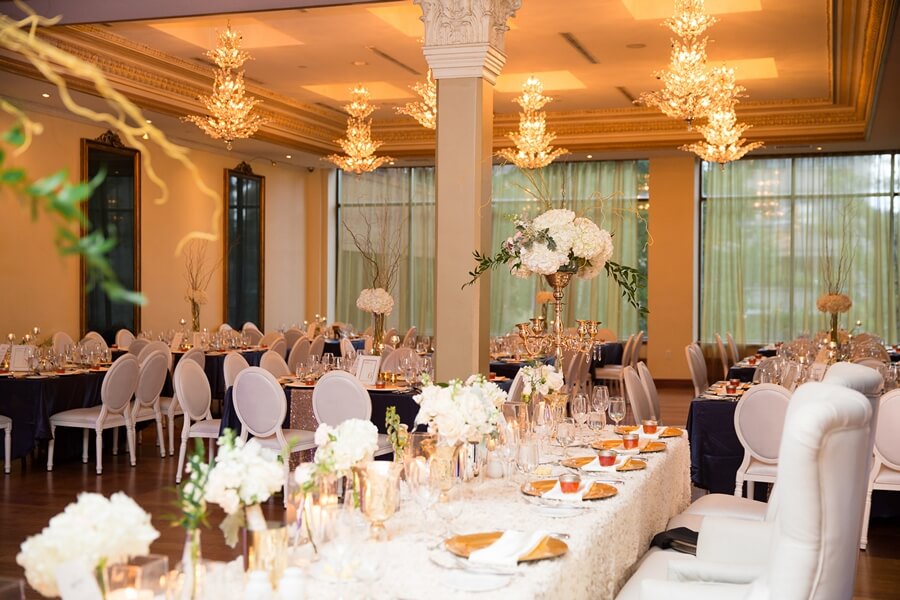 Photo Courtesy of Avenue Photo
---
Palais Royale Open House
Date: February 5, 2019
Time: 6:30pm – 9:30pm
Location: 1601 Lakeshore Blvd W., Toronto
RSVP to [email protected]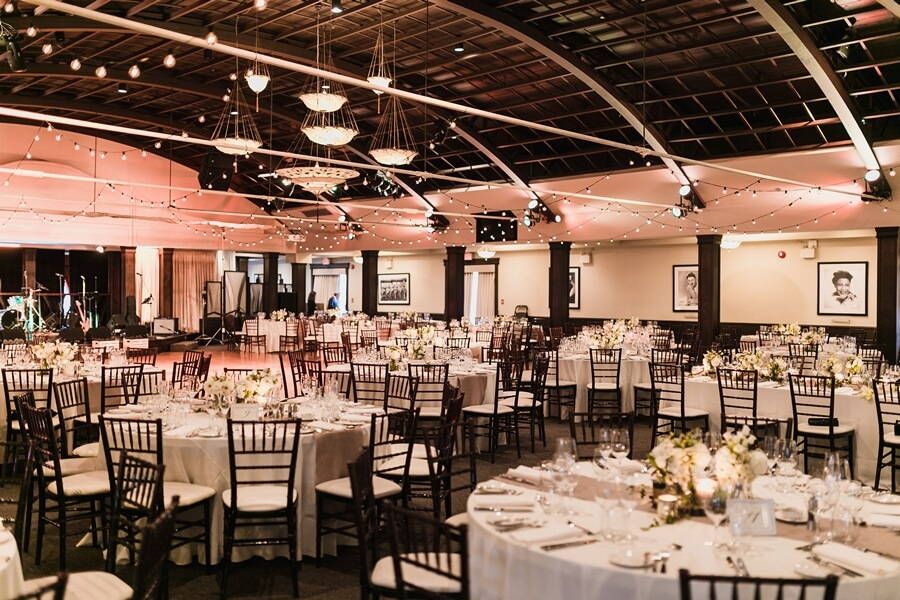 Photo Courtesy of Luminous Weddings
---
Old Mill Open House
Date: February 6, 2019
Time: 4:30pm – 8:00pm
Location: 21 Old Mill Road, Toronto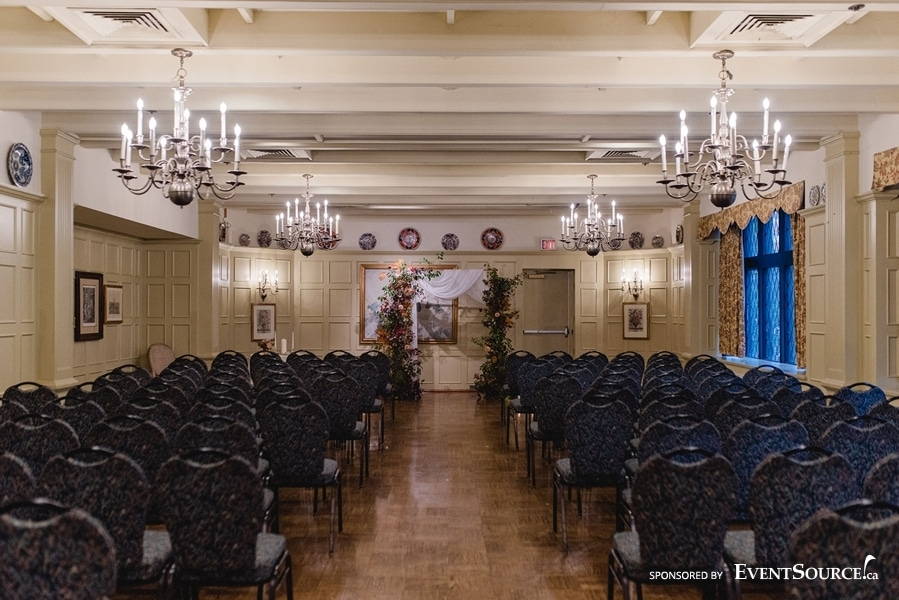 Photo Courtesy of Jacqueline James Photography
---
Love (Actually) Exhibition
Date: February 6th-24th, 2019
Time: 12:00pm – 5:00pm (daily)
Location: 1214 Queen St. W., Toronto
Venue: Gladstone House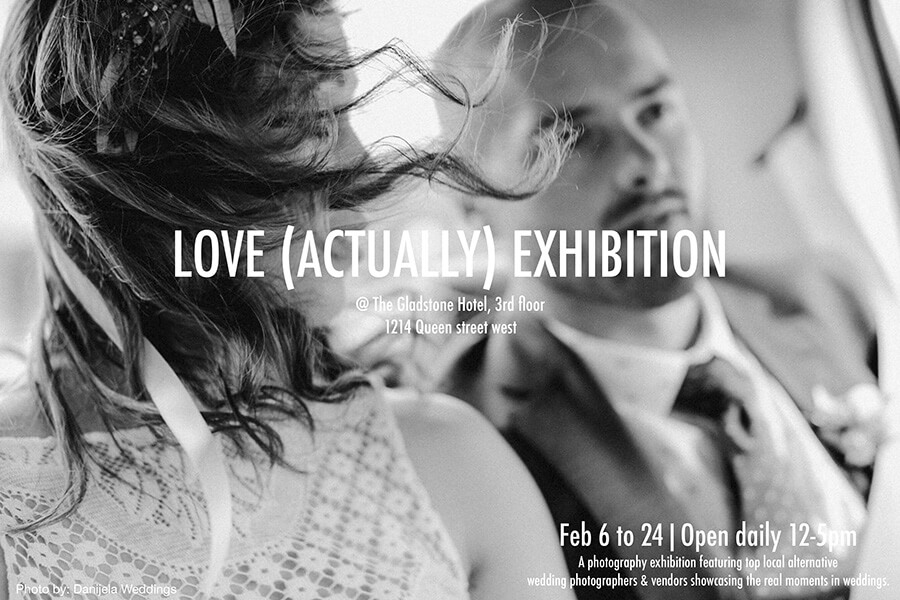 Photo Courtesy of Danijela Weddings
---
The Grand Luxe Open House
Date: February 7, 2019
Time: 6:30pm – 9:30pm
Location: 3125 Bayview Ave, North York
RSVP to [email protected]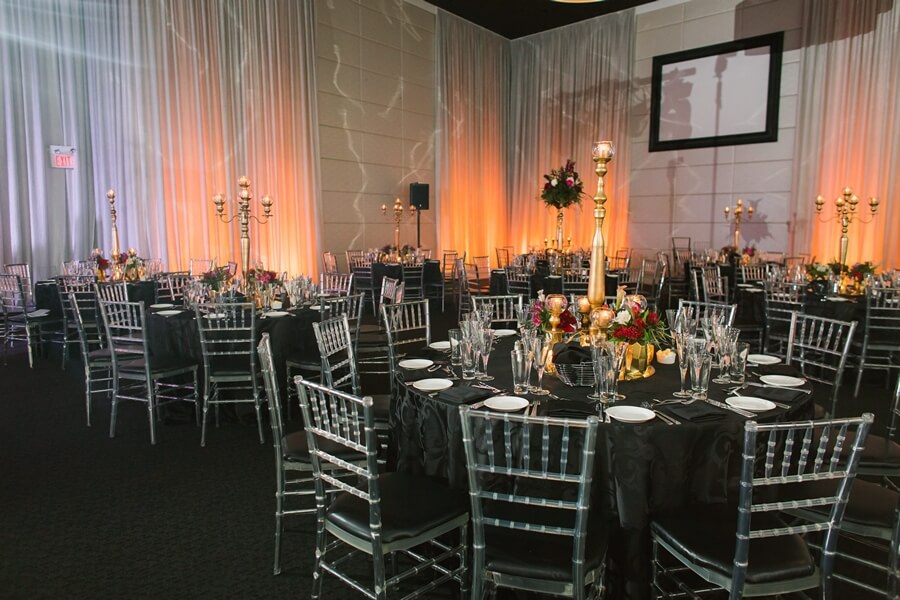 Photo Courtesy of Assaf Friedman
---
Vantage Venues Open House
Date: February 12, 2019
Time: 4:00pm – 7:00pm
Location: 150 King St. W, Toronto
EventSource Profile: Vantage Venues
---
Angus Glen Wedding Open House
Date: February 21, 2019
Time: 6:00pm – 9:00pm
Location: 10080 Kennedy Rd, Markham
EventSource Profile: Angus Glen Golf Club & Conference Centre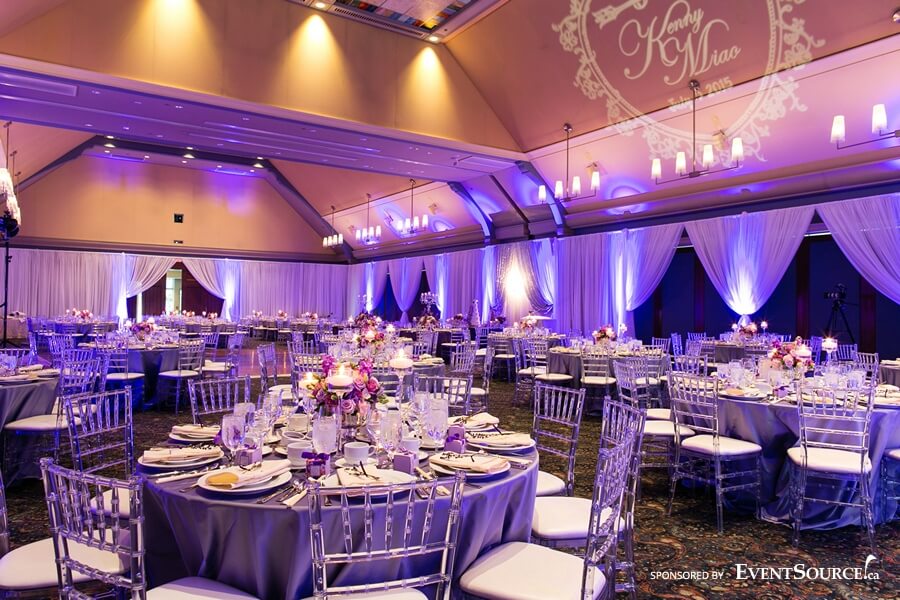 Photo Courtesy of Joee Wong
---
Eglinton West Gallery Open House
Date: February 21, 2019
Time: 6:00pm – 9:00pm
Location: 2301 Keele St., Toronto
EventSource Profile: EWG - Eglinton West Gallery
---
The Wedding Co. Market
Date: February 24, 2019
Time: 10:00am – 5:00pm
Location: 601 Christie St., Toronto
Venue: Artscape Wychwood Barns
Tickets here
---
17 Event Venue Open House
Date: February 27 & 28, 2019
Time: 4:30pm – 9:00pm
Location: 5165 Dixie Rd., Mississauga
EventSource Profile: 17 Event Venue
RSVP to [email protected]
---
The Richmond Wedding Open House
Date: March 3, 2019
Time: 1:00pm – 4:00pm
Location: 477 Richmond Street West, Toronto
EventSource Profile: The Richmond
---
The Distillery Events Wedding Open House
Date: March 24, 2019
Time: 1:00pm – 5:00pm
Location: 28 Distillery Lane, Toronto
EventSource Profile: Fermenting Cellar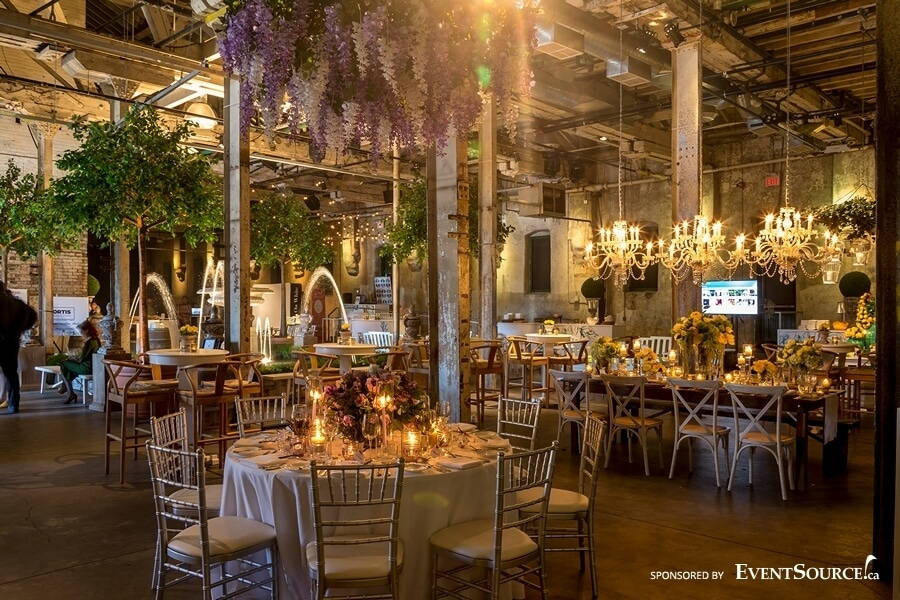 Photo Courtesy of 424u Photo & Video
---
Peel Bridal Show
Date: March 31, 2019
Time: 11:00am – 5:00pm
Location: 8 Clipper Court, Brampton
Venue: Garden Banquet and Convention Centre
RSVP here
---
Cadogan Farm Estate Bridal Open House
Date: May 26, 2019
Time: 11:00am – 3:00pm
Location: 15930 St Andrews Road, Caledon
EventSource Profile: Cadogan Farm Estate
RSVP here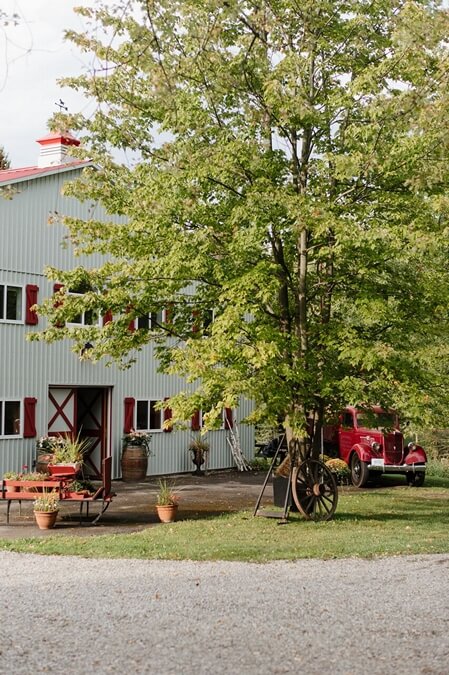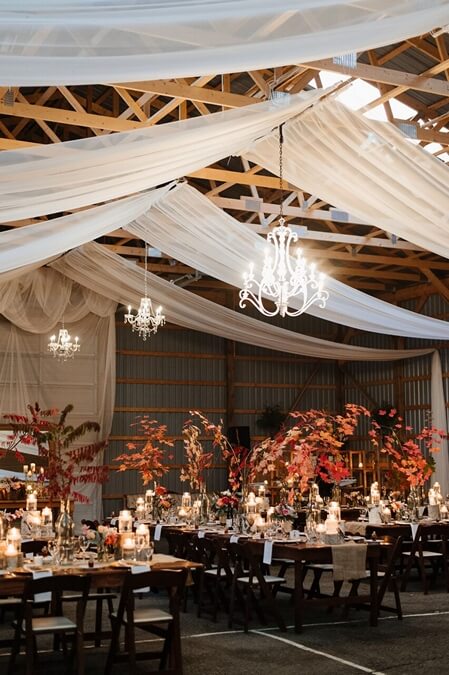 Photos Courtesy of Mango Studios