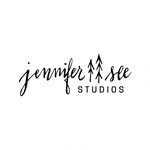 Jennifer See Studios
Profile information for "Jennifer See Studios" could not be found.
Vendors Similar to Jennifer See Studios
Jenn Stephenson
November 2019
Jenn was amazing to work with, we could not have had a better experience. Whether it was a photoshoot with our two dogs, our engagement session at the cottage, or our wedding in the city- she captured each exciting event perfectly. Jenn is easy to work with, makes you feel comfortable and she is extremely creative and efficient in her shoots. You will not be disappointed choosing Jennifer See Studios to be your photographer.
What a wonderful experience! Having Jennifer as our wedding photographer was amazing. I am the least photogenic person youll ever meet and BOOM! she pulled a rabbit out of her hat, an absolute magician. She and her work by far exceeded our expectations. Worth every penny! (Or nickel, as the penny is no longer in circulation)
Where do I start? Not only is Jennifer an exceptional photographer, but her personality is radiant. After the wedding (and during, too!) our guests kept telling us how friendly and interactive Jennifer was and we couldn't agree more. After meeting Jenn at a wedding fair, she invited us out for casual drinks to get to know one another. Captivated from her travels and abundant stories, we hardly had time to discuss contract details. I remember in the taxi home saying to my now husband, "we have to hire her." Jenn's work speaks for itself. Her work is beautiful, no doubt about it. But it's how she goes about it that is much more special. She makes you feel at home, like its just you and your partner. Organic & Raw. This is *your* day, Jenn just happens to be there capturing while it all unfolds. I highly recommend doing a "next day" photo shoot with her, too. Although our photos on the day of the wedding were a blast, there is some pressure to be back at your reception on time. Throw your gear back on the next day, do something fun, and relax!Nigel: "She likes cats and tacos which is a bonus"
Christina Elizabeth Borins
September 2019
Hands down, Jenn is one of the best wedding photographers in Toronto. Her attention to detail is truly fantastic. She stylizes and creates incredible keepsakes--ones you will want to share for many years to come. Aside from her work, she is a wonderful person that is really easy and great to work with.
Brendan and Liz
August 2019
Jenn is straight up the best wedding photographer ever. She is so passionate about what she does and it shines through her work. We got our sneak peeks right after the wedding and can't stop looking at them they are AMAZING. She was great to work with from the very beginning. Her presence at the wedding was perfect; she was quick and easygoing and got along so well with everyone.
Jennifer See Studios has been mentioned inside these other vendor profiles: