Dance Floor Decor
Dance Floor Decor exemplifies excellence in custom event decor. Specializing in luxe floor, bar, table, and backdrop decor, get in touch for your custom creations!
Whether it's splendid luxury decor or simplistic elegance, we work with you to elevate your every idea, be it for a wedding, corporate event, or special occasion.
Gallery
of Dance Floor Decor
Vendors Similar to Dance Floor Decor
I've used Jillian and the DFD team for all of my big special events -- they are like having a team of professional design best friends ready to help take your big day to the next level. They helped me create the wedding of my dream in a challenging (and a bit drab) venue, and they were incredible help in making my baby shower look like a dream. I still have friends and family comment about the beautiful and thoughtful design details from both of those special days. I can't wait to work with them on my son's first birthday!! I go to them for anything custom design. They are an incredibly partner in the creative process; even if I have a very clear vision, they always bring more creative ideas and solutions that make the end result even better. They are very professional, ensuring the best quality and service, and I always recommend them to others as THE go-to for the best creativity, design and execution.
I first reached out to Jill and her team at DFD for some custom decor for a baby shower. I was so impressed with their vision, design and service. I was very particular in what I wanted and Jill really took the time to understand my needs and ensure that she was creating exactly what I had hoped for. Well, she did even better - I could never have come up with a design and vision so great on my own. The team really goes above and beyond here. Having had such a great experience with DFD the first time I reached out again, albeit very last minute, for some more custom decor for another small event. Jill was so accommodating and got everything to me within 24 hours. I couldn't have been happier and still can't thank her enough! I can't recommend Jill and her team more. They are professional, service focused and their quality and design are top notch. You're in great hands if you reach out to them. A big thank you to everyone on the Dance Floor Decor team! :)
I have had the pleasure of working with Dance Floor Decor for my engagement party, wedding and baby shower! They have always exceeded my expectations with creativity, design and professionalism. I am excited for more creative fun ideas with them in the future!
I reached out to a number of vinyl dance floor companies for my wedding and Dance Floor Decor was BY FAR the most professional and had the best pricing. I would 100% work with them again. Their communication was amazing and their designer understood exactly what we had in mind right away. Our dance floor looked amazing and the install and removal were seamless. 10/10!
I've had the pleasure of working with Dance Floor Decor on more than one occasion and will continue to be a repeat customer. Not only is the quality of their product outstanding, but their design team is incredibly creative and efficient. The customer service is amazing and Jill anticipated all of our needs before we did! They made everything so easy for us and we get compliments on their work on a regular basis. Super professional team and I would highly recommend for any of your corporate needs.
Dance Floor Decor has been mentioned inside these other vendor profiles:
Presents and Presence Events
Blog Posts featuring Dance Floor Decor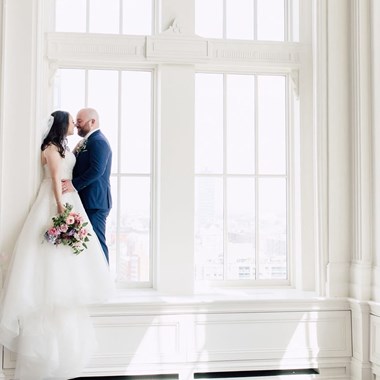 Read more