Reviews
Outstanding food, courteous servers, and the young man at the prep area managing the hot food (lamb chops, etc) was very competent and pleasant. We had a slight snag with one aspect of the experience which initially made me retract my 5/5 total impression but when we followed up with the company, their response was so professional and responsible that it (re)confirmed our initial 5/5 impression. I would definitely use them again. Highly recommended.
I have worked with 10tation in both a professional and personal setting. Frank, and the entire 10tation team are incredible. Always organized, professional, and friendly. Above all else their food is AMAZING! I highly recommend their catering services.
Luvdeep Chahal
March 2019
The catered food was great.
Joanna Sable
December 2018
Caterers should be creative and delicious and the events they create should be exciting. Caterers are exact and precise and get stuff done in lots of interesting situations. Caterers do thing with short notice and pull rabbits out of hats. Truthfully most dont but 10tation is among the very best. Super exciting with insanely delicious food and wickedly creative events. Give them a shot and then thank me. Please follow @joannasable on instagram for more food fun.
Worked next to them at an event they were catering. Completely rude and unprofessional chefs. They moved my items and starting using my equipment with no permission and no respect for anyone working around them. When asked about why they moved my items and took my space, when there was still plenty of space to work, they replied with well we found a place to work.Never ever seen such blatant disregard and disrespect for other people. Dont know the names of the gentlemen working that day, but represented this company very poorly.
10tation Event Catering has been mentioned inside these other vendor profiles:

Presents and Presence Events




Company Overview
Company Overview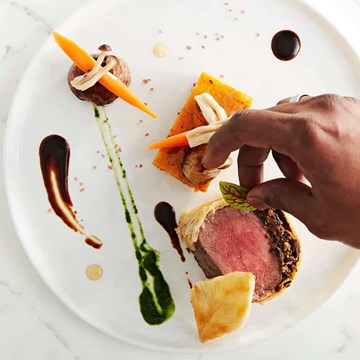 How Catering Companies in the GTA are Reducing Their Carbon Footprint and Giving Back to Our Community
9/11/2019
Read more
Map
232 Norseman St, Etobicoke, ON M8Z 2R4